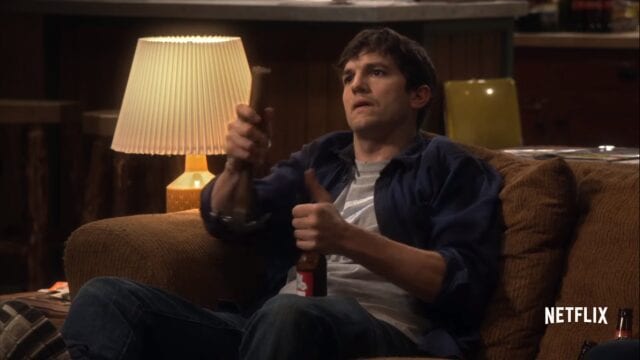 Am 1. April startet auf Netflix die Multi-Kamera-Sitcom The Ranch. Ashton Kutcher spielt darin die Hauptrolle. Die Handlung ist schnell erklärt – und nichts Neues. Nach einer weniger erfolgreichen Football-Karriere kehrt Colt (Kutcher, Two and a Half Men) nach Hause zurück, um sich gemeinsam mit seinem Vater Beau (Sam Elliott, Justified) und Bruder "Rooster" (Danny Masterson) um das Familiengeschäft zu kümmern: eine Ranch in Colorado. Das Duo Kutcher-Masterson feiert hier eine Reunion: Beide haben bereits in der Serie Die Wilden Siebziger Seite an Seite gespielt.
Zum Jahreswechsel hatte Maik die neue Sitcom schon mal angekündigt – und anhand kurzer Inhaltsbeschreibung und Bildern der Serie schon die Prognose gewagt, dass das nicht ganz so viel werden wird. Und ich muss sagen: Der Trailer reißt da jetzt leider auch nichts raus. Und das ist kein Aprilscherz. Aber seht selbst.
The Ranch | Official Trailer [HD] | Netflix
Are you still chasing this dream? – Beau
Das störendste Element: das übertrieben künstlich erscheinende Setting. Aber warten wir mal ab. Vielleicht wird es ja viiiel besser, als wir glauben.
via: TVLine Bild: Netflix