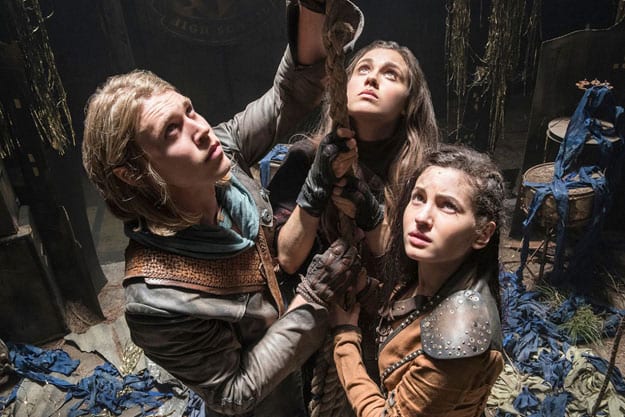 Eine neue Serie für Fantasy-Fans geht am 6. Januar 2016 an den Start: In den Shannara Chronicles kämpfen Elfen, Zwerge, Trolle und Menschen um die Welt. Die Serie basiert auf der Roman-Reihe von Terry Brooks und erinnert an Tolkiens Herr der Ringe-Zyklus. Brooks war Anfang der 1970er Jahre, als er mit dem Projekt startete, stark von Tolkiens Arbeit beeinflusst. Die zunächst zehnteilige erste Staffel hat MTV in Auftrag gegeben, Amazon Prime Video hat sie für Deutschland über die Tele München Gruppe lizensiert und bringt sie ab dem 6. Januar wahlweise direkt auf Deutsch oder Englisch heraus.
SDCC Official First Look | The Shannara Chronicles: Now on Spike TV
Ursprünglich hatte Terry Brooks eine Spielfilm-Umsetzung geplant – Warner hatte sich auch schon die Rechte gesichert. Dann jedoch entschied man sich für eine Serienumsetzung à la Game of Thrones. Mit The Shannara Chronicles hat sich MTV einiges vorgenommen: Brooks hat zum Shannara-Zyklus etliche Romane verfasst, deren Handlungsstränge sich über mehrere Jahrhunderte erstrecken. Die Serie spielt in unserer Welt viele tausend Jahre nach der Zerstörung der bekannten Zivilisation. Was mir ganz gut gefällt, ist diese Verbindung zu unserer heutigen Zeit: Hier und da sind alte Gebäudereste zu sehen, die einem bekannt vorkommen, überall liegen noch Reste der bekannten Zivilisation herum – fraglich, ob das so lange überdauern würde, aber von der Idee her finde ich's ganz nett. Die Erde ist auf jeden Fall in die Vier Lande aufgeteilt, die von Elfen, Zwergen, Trollen, Gnomen und Menschen bewohnt werden. Im Zentrum steht die Shannara-Familie, deren Nachkommen über gewisse magische Fähigkeiten verfügen. In ihren Abenteuern verändern sie die Zukunft dieser Welt immer wieder entscheidend. Die Geschichte beginnt, als dunkle Mächte, die auf Jahre als verbannt galten, anfangen, aus ihrem Gefängnis zu entkommen. Drei Helden erkennen, dass nur sie in der Lage sind, das Böse zu stoppen. Amberle, gespielt von der bislang noch eher unbekannten Poppy Drayton, ist eine junge Elfenprinzessin. Wil (Austin Butler) ist der letzte Nachkomme der Shannara-Familie und Eretria (Ivana Baquero) ist eine Frau aus dem Stamm der Zigeuner. Sie formen mit diesem Wissen eine ungewöhnliche Allianz. Der Trailer sieht schonmal vielversprechend aus:
NYCC Official Trailer | The Shannara Chronicles: Now on Spike TV
Mit von der Partie sind viele Aktive aus dem Hobbit- und Herr der Ringe-Produktionsstab: zum einen betrifft das die Produktion und Effekte, zum anderen aber auch den weiteren Cast. Mit dabei sind so unter anderem Manu Bennett (spielte in der Hobbit-Trilogie den Ork Azog und ist in der Serie Arrow aktiv) als Druide Allanon und John Rhys-Davies (spielte den Zwerg Gimli in der Herr der Ringe-Trilogie).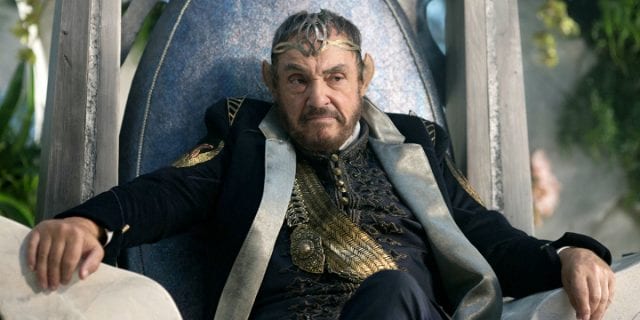 -->