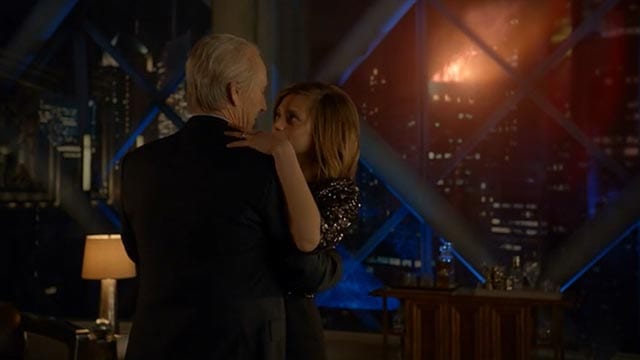 Nachdem zu Beginn der Staffel viele an ihren Plätzen verweilten, kommt endlich tatsächliche Bewegung ins Spiel. Charaktere wechseln munter ihr Orte und teils sogar die Frisur gegen eine neue aus. Das kommt der Serie aber nicht unbedingt alles zugute…
Zunächst zur Stadtreinigung. Die wird durch die super schnellen Spiderkids erschwert. Auflockern kann das eigentlich nur Fet mit seinem lockeren "nächstes Jahr Reunion hier!"-Spruch im Knast. Leide eine der wenigen wirklich erwähnenswerten Zeilen des dieswöchigen Scripts. Dafür bringt er der Polizei ein paar Kniffe bei, ebenso wie Nora auf "wissenschaftlicher" Ebene. Merke: wenn mit UV-Licht angeleuchtet Würmer erscheinen ist doof. Wirkt etwas seltsam, wie schnell auf einmal eine Kooperation bezüglich Wissen und Kraft mit der Polizei möglich ist. So hätte eigentlich alles beginnen müssen.
Gefallen hat mir jedenfalls die durchaus spannende Inszenierung der Duschszene. Weniger dagegen der Streifzug von Setrakian. Aber warum reden wir überhaupt über diesen ganzen beiläufigen Kram, der die Menschheit retten könnte?! Es gibt Wichtigeres!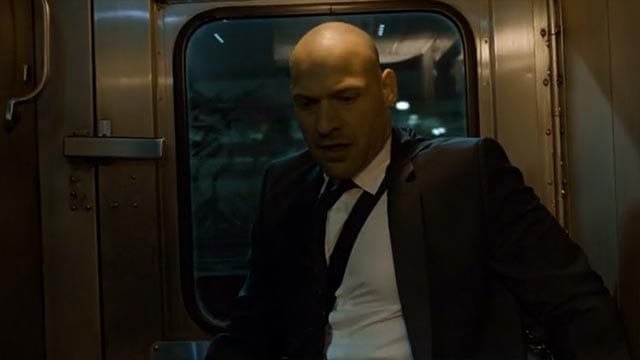 Corey Stoll trägt wieder Oben ohne – na endlich! Das wäre die Gelegenheit für ein Prequel-Crossover zu "House of Cards"… Doch stattdessen macht Eph einen auf Business-Kasper auf Reise gen Hauptstadt. Nein, im Ernst. Finde ich total unangebracht. Durch die Haare war die Unterscheidung der Rollen noch recht leicht, jetzt hat er sogar noch einen Anzug an – wirkt irgendwie extrem gewollt mit der Assoziation. Aber okay, seine Cards-Rolle ist ja schon etwas her, vielleicht auch eine Hommage oder niemand hat dran gedacht. Frage mich, ob das von Beginn an so geplant war…
Gewalt gegen lebende Nicht-Infizierte könnte jedenfalls noch so ein neues Ding werden. Moralische und persönliche Dilemma im Sinne des größeren Ganzen – gerne mehr in die Richtung! Vielleicht sorgt ja der neue mysteriöse Spieler dafür, der gerade gelandet ist…
Unterhaltungstechnisch ein kleiner Schritt zurück. Die Zug-Aktion war affig, das eventuelle Buch-Aufkommen lächerlich, der House of Cards-Look überflüssig und allgemein wirkt es seltsam, dass es teils unnatürlich hohe Sicherheitsvorkehrungen gibt, anderweitig aber total geschludert wird. Ich sehe die Episode aber eher als notwendigen Übergang an. Vielleicht hätte man aber eben nicht gleich alle Personen auf einmal "übergehen" lassen sollen. Das wirkt, als hätte der Regisseur endlich mal einen Drehtag Ausgang für alle genehmigt. Noch sind wir ja in der ersten Hälfte der Staffel, da darf sich gerne noch etwas in Stellung bringen. Aber so langsam darf das gerne konkreter werden. Und ein Review ohne originelles und gewichtiges Zitat? Geht ja gar nicht an!