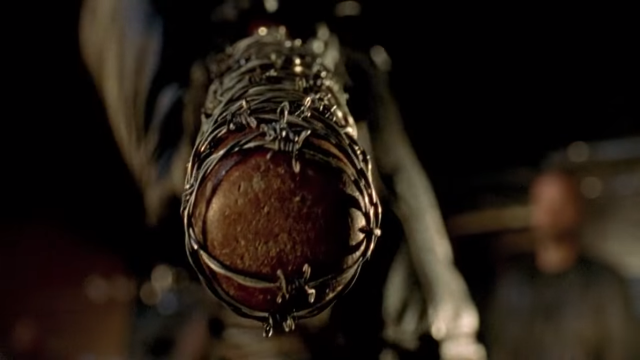 Das mag ich ja eigentlich gar nicht. Eine Serie, Staffel oder Episode lief noch nicht mal und überall liest man, wie toll und überwältigend und einzigartig und besser als alles andere sie werden wird – und das nur, weil Macher und Darsteller es so empfinden. Genau das bekommen wir momentan bei so gut wie jeder Ankündigung zum baldigen Staffelstart von Game of Thrones zu lesen und hören. Und gleiches erleben wir aktuell auch mit der Ankündigung zum Staffelfinale von The Walking Dead.
Kommenden Sonntag läuft in den USA die finale Episode der sechsten Staffel The Walking Dead – und nur einige Stunden später, am Montagabend, auch bei uns auf dem Pay-TV-Sender FOX. Die Länge der Folge wird auf ganze 90 Minuten ausgedehnt. Mehr Zeit für sehr viel Brutalität – die wurde nämlich schon von Darstellerseite aus angekündigt. Und die wird vermutlich auch mit dem Neuen in Verbindung stehen. In S06E16 wird nämlich ein den Comic-Kennern bereits bekannter Bösewicht eingeführt, von dem im Verlauf der aktuellen Staffel schon oft die Rede war: Negan. Dass diese Figur von Schauspieler Jeffrey Dean Morgan verkörpert werden wird, haben wir euch vor einiger Zeit schon angekündigt. Wie das aussehen wird, verrät uns nun im Ansatz schon mal ein Poster zur Episode, das Negan mit einem netten Accessoire zeigt.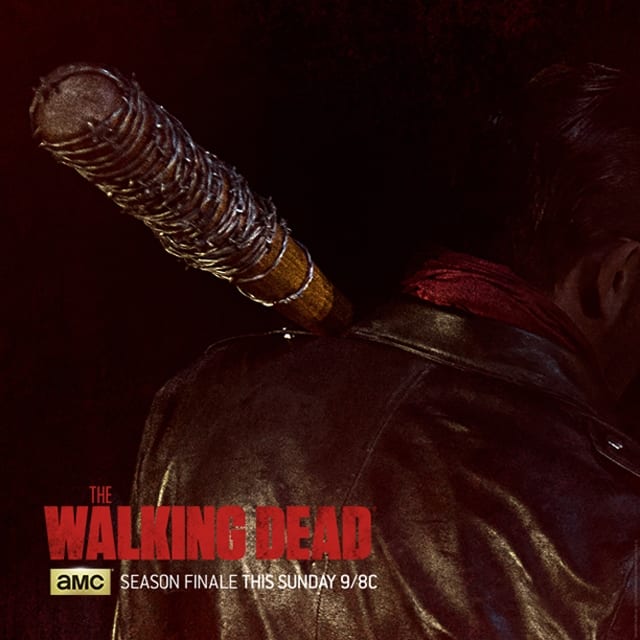 In einem Interview mit Andrew Lincoln alias Rick Grimes sagte ebendieser zum Eintritt von Negan in die Serie Folgendes:
"You know … Just get ready, man. Just get ready. […] I read the script and I went, 'This is the greatest entrance ever written.'"
Und das Staffelfinale teasert er so an:
"It's an incredibly brilliant and well constructed and tense final episode. It's really dark, man. It's really dark."
Im folgenden Video seht ihr die Vorschau für das Staffelfinale. Solange das ganze Lob am Ende seine Berechtigung hatte – von mir aus!
via: Entertainment Weekly Bilder: AMC