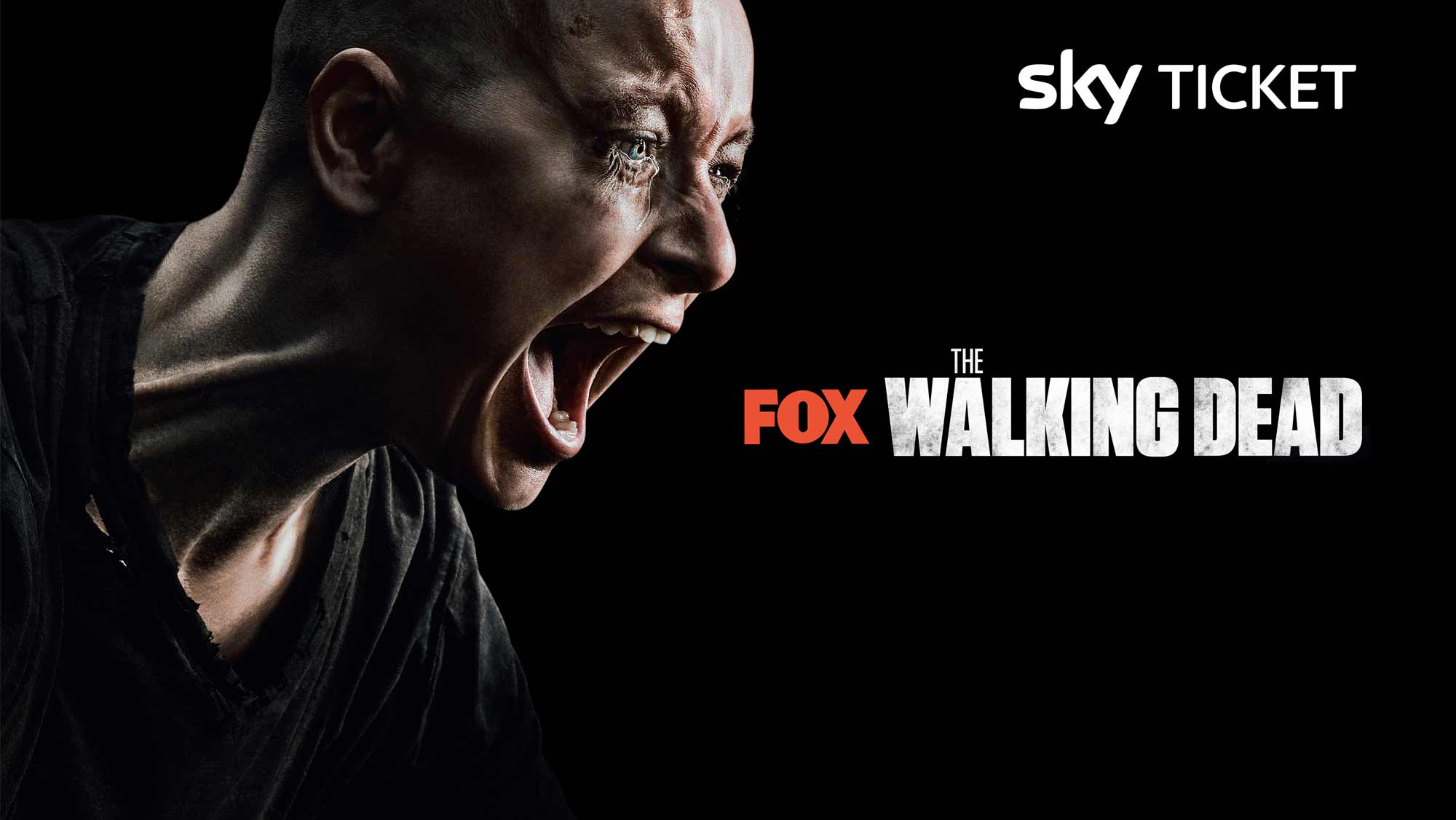 Dieses Mal ist alles etwas komplizierter. Nein, damit meine ich nicht die Ausgangslage von Daryl und Co. vor der epischen Schlacht gegen die Whisperer. Ursprünglich sollte die 16. und letzte Episode der laufenden zehnten Staffel des Serienschwergewichtes "The Walking Dead" am 12. April ausgestrahlt werden. Aber aufgrund der Coronavirus-Pandemie wurde die Post Production unterbrochen, so dass man tatsächlich nur bis Folge 15 gekommen ist. Genau eine Episode fehlte – das Staffelfinale. Doch ziemlich genau ein halbes Jahr später ist es nun endlich soweit: "The Walking Dead "S10E16 ("A Certain Doom") wird am Sonntag, dem 4. Oktober in den USA laufen und tags drauf bei uns in Deutschland auf Sky!
Am Montag, dem 5. Oktober ab 21:00 Uhr läuft die Folge als Deutschland-Premiere auf Fox bei Sky Deutschland. Danach wird die komplette zehnte Staffel als Box Set über Sky Go, Sky Ticket und On Demand abrufbar sein. Wobei, so ganz stimmt das ja auch nicht…
Das "Finale" ist eigentlich gar keines…
Über den Sommer gab es zwar keine neuen Folgen aus dem "The Walking Dead"-Universum, dafür aber gewaltige Neuigkeiten. Die ursprünglich traditionell als Staffelfinale vorgesehene sechszehnte Episode wird nämlich gar nicht die letzte sein. Wie wir hier bereits berichtet hatten, wird es noch sechs weitere Bonus-Folgen geben. Jedoch nicht direkt anschließend an die Oktober-Folge, sondern erst im nächsten Jahr. Somit ist S10E16 eine wohl in die Geschichte einzugehende Sonder-Folge, die zweiter Midseason-Auftakt und Midseason-Finale zugleich ist.
Und um die Verwirrung abzuschließen wurde nicht einfach nur verkündet, dass die wiederum nach den sechs Bonus-Folgen der zehnten Staffel folgende elfte die letzte der Serie sei, nein, die wird insgesamt 24 Episoden umfassen und in zwei Teile aufgeteilt. Wieso auch einfach zwei 12er-Staffeln dazu sagen, das wäre ja zu einfach…
Sky Ticket sichern!
Aktuell könnt ihr euch Sky Ticket zum Angebotspreis sichern! Den ersten Monat gibt es für 7,49 statt der sonst üblichen 9,99 Euro. So könnt ihr neben der neuen, exklusiv über Sky in Deutschland zu sehenden Folge "The Walking Dead" auch aktuelle Serien-Highlights mit neuen Staffeln von u.a. "Perry Mason", "Gangs of London", "Raised By Wolves", "Swamp Thing", "Warrior" oder "Miracle Workers" schauen sowie massenhaft Serien On-Demand über die Box-Sets nachholen. Zum Beispiel "Babylon Berlin", "Rick and Morty", "Game of Thrones", "Das Boot", "The New Pope" oder auch "The Good Doctor".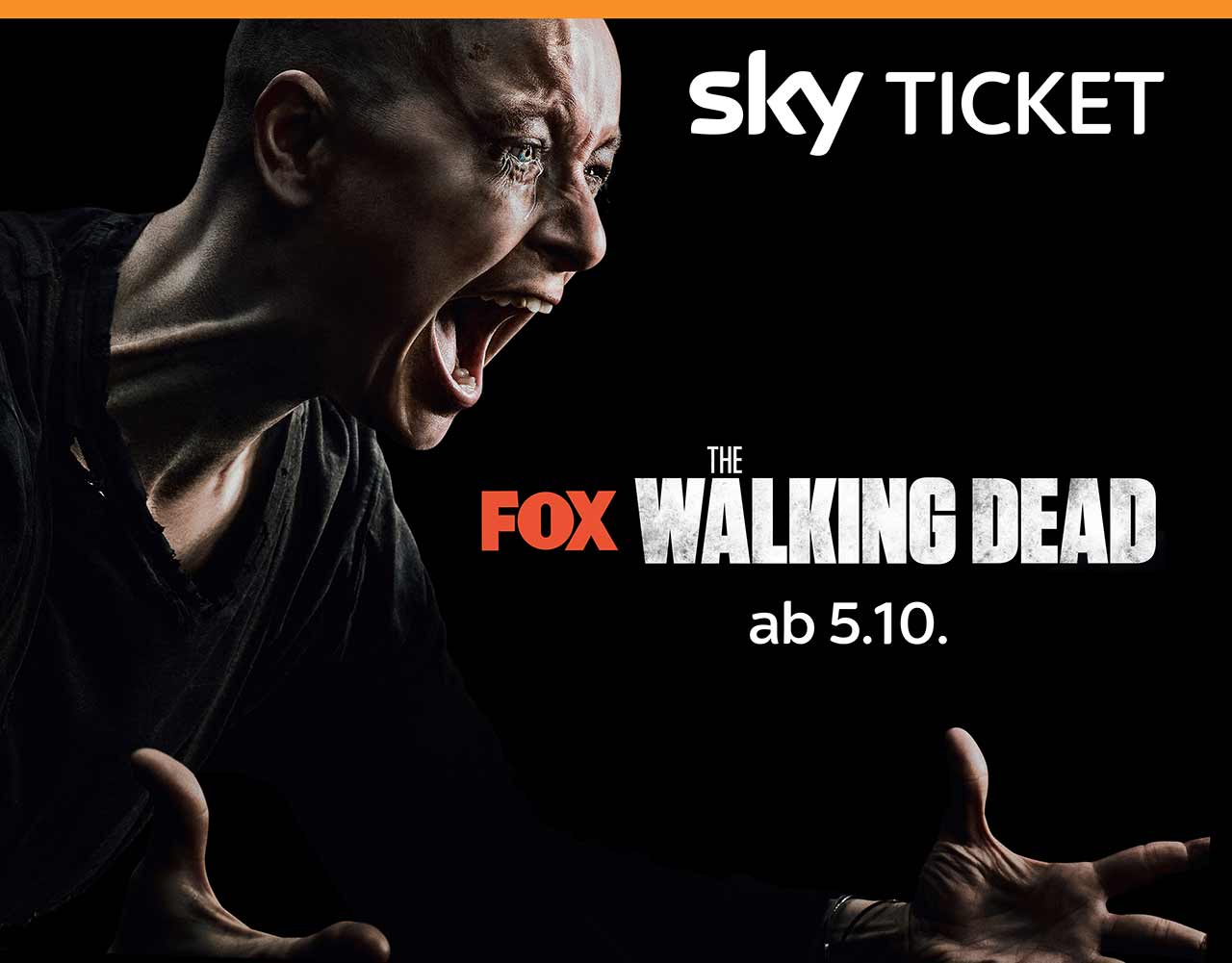 TWD Sneak Peek
Wer es noch nicht abwarten kann: Hier gibt es die ersten drei Minuten der nächsten "The Walking Dead"-Folge bereits vorab zu sehen.





Mit freundlicher Unterstützung von Sky Deutschland.

-->