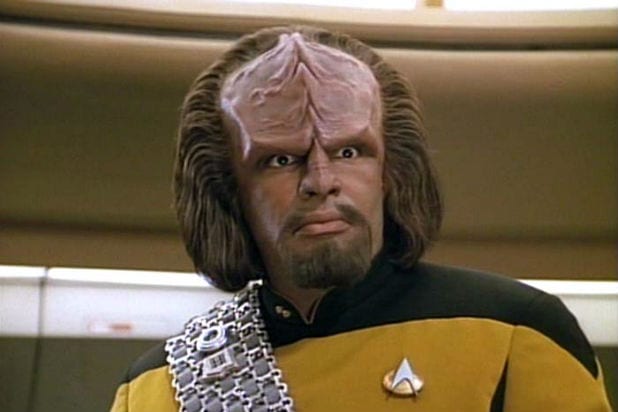 Zu Science-Fiction-Serien gehört es dazu, dass nicht nur neue Alienrassen erfunden werden, sondern oft auch eine eigene Sprache. Wir denken nur an die Klingonen mit ihrer eigentümlichen Sprache, zu der es ja mittlerweile sogar Wörterbücher gibt. Der Vorteil bei solchen Sprachen ist, dass man die Akteure relativ ungeniert fluchen lassen kann. Und: Man kann sich selbst einen Spaß daraus machen, selbst zu fluchen. Schindet mitunter Eindruck und keiner merkt, was er da eigentlich gerade gehört hat. iO9 hat man zehn Flüche recherchiert, die man gut im Alltag gebrauchen kann.
1.) Frak, aus Battlestar Galactica, was die Kollegen so etwa mit Fuck übersetzen.
2.) Pahtak, von den Klingonen, was so etwas heißen soll wie "son of a bitch".
3.) Grozit, aus Star Trek: New Frontier, steht für shit.
4.) Frell, aus Farscape, steht ebenfalls für etwas wie Fuck.
5.) Cruk, aus Doctor Who, meint ebenso Fuck.
6.) Shazbot, aus Mork and Mindy, steht für "goddamn it".
7.) Sithspit, aus Star Wars, steht für "Motherfucker".
8.) Kriff, ebenfalls aus Star Wars, meint nochmal Fuck.
9.) Gorram, aus Firefly, meint "God damn"
10.) Smeg, aus Red Dwarf, ist wohl entstanden, um einen Fluch mit vier Buchstaben zu haben.
Ausführlichere Erklärungen gibt's bei iO9.