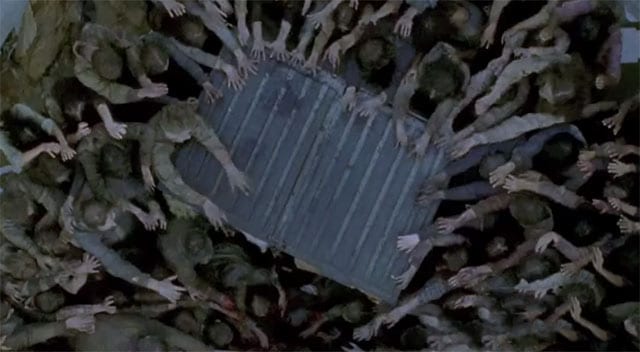 Nachdem Michael euch gerade erst die ersten Set-Bilder zur sechsten The Walking Dead-Staffel gezeigt hat, gibt es jetzt auch bereits den ersten ausgewachsenen Trailer. Im Rahmen der Comic-Con in San Diego wurde schon fast traditionell der erste Vorgeschmack auf die nächste Season präsentiert. Satte vier Minuten, die einiges zur neuen Situation zeigen – und somit auch durchaus ein wenig mehr spoilert als sonst, was die Beziehungen zwischen den Charakteren angeht.
"Here's the deal: you don't tell shit and I won't kill you."
Am 11. Oktober geht es dann endlich weiter mit The Walking Dead.
via: @NerdcoreBlog