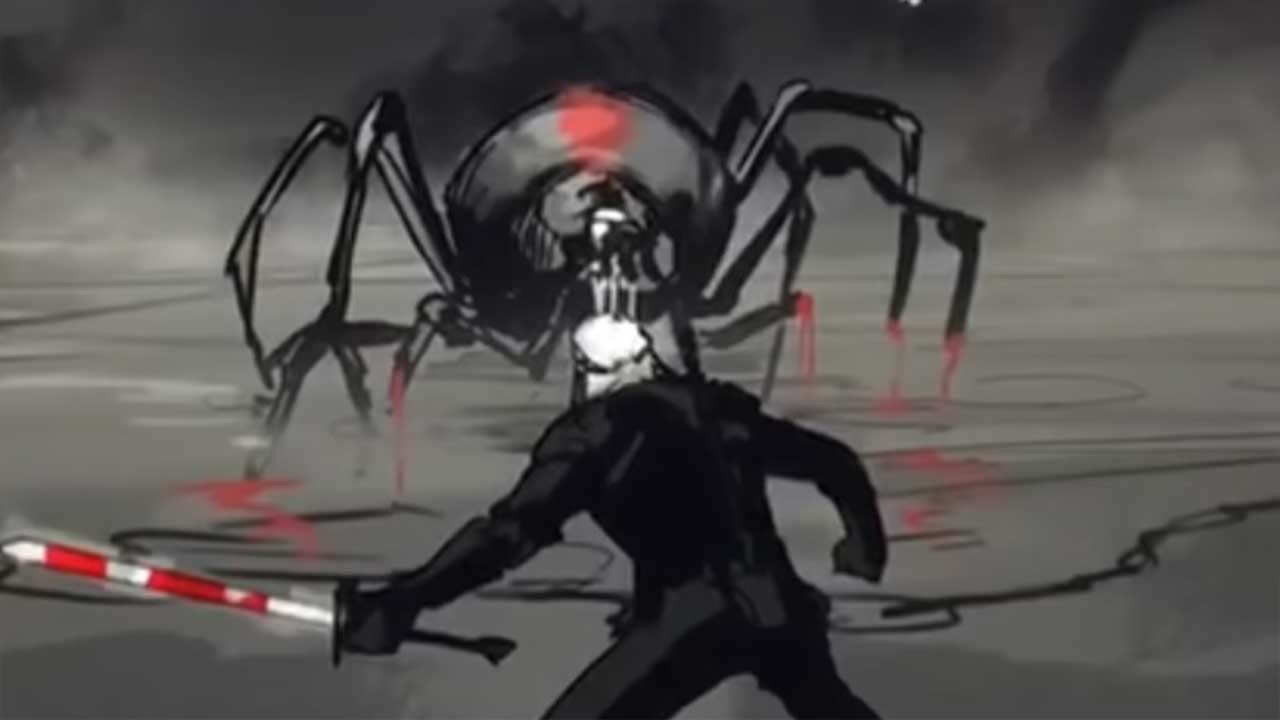 Wirklich gespoilert wird hier eigentlich wenig bis nichts, geht es doch um die allerersten Minuten (oder gar nur Sekunden…) Serie. Aber wer noch gar nichts gesehen hat und komplett überrascht werden möchte, schaut am besten nicht weiter (aber ganz ehrlich: Dann würdest du wohl kaum diesen Beitrag hier lesen…).
Der Auftakt von "The Witcher" hat meiner Meinung nach ganz gut gesessen (s. mein Review zur Pilotfolge). Geralt of Rivia wird direkt in einem monströsen Kampf gezeigt. In seinem Element, Auge in Auge mit dem Tod und dem Bösen. In diesem Fall Riesenspinne "Kikimora". Der leitende Stunt-Koordinator des Netflix Originals, Vladimir Furdik, schenkt uns ein paar Informationen rund um die Kampfszene und wir erhalten auch ein paar Behind-the-Scenes-Eindrücke in Bildform. Und ja, Furdik könnte Fantasy-Serien-Fans bekannt vorkommen – er hat nämlich den Night King in "Game of Thrones" gespielt!
"Stunt coordinator Vladimir Furdik takes us through how he constructed the Kikimora fight scene in the first season of The Witcher."
Weitere Einblicke in die Stunt-Arbeiten der ersten Staffel "The Witcher" hatten wir bereits hier in Videoform. Und wer noch immer nicht mein Review zur kompletten Staffel der Serie gelesen hat, sollte das schleunigst nachholen.
Ich finde es jedenfalls klasse, dass Netflix uns auch zwischen den Staffeln offenbar regelmäßig mit neuen kleinen Inhalten rund um Geralt of Rivia und seine neu geschaffene Serienwelt versorgt. So fühlt sich das Warten auf die neuen Folgen angenehmer und kürzer an. Solltet ihr noch mehr "The Witcher"-Content sehen und lesen wollen, so druchstreift doch mal unser Blog-Archiv. Da haben wir noch eine große Menge weiterer Artikel zur Netflix-Serie für euch bereit liegen.
via: geeksaresexy