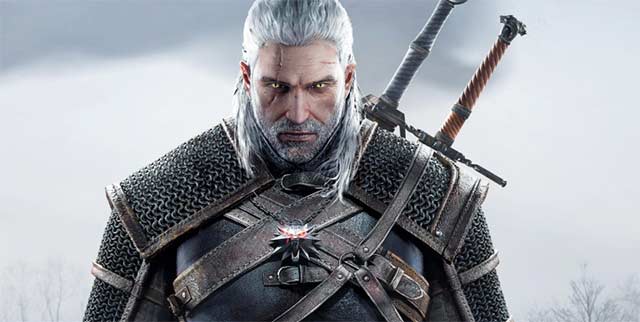 Der polnische Bestselller-Autor Andrzej Sapkowski hat mit seiner "Witcher Saga" ein gewaltiges Stück Popkultur geschaffen. Nach den ach Romanen kam die Videospielreihe, die eine weltweite Anerkennung und stetig wachsende Fangemeinde ihr eigen nennt. Stets wird – neben toller Grafik – vor allem die Spieltiefe und Story gelobt. Nachdem die Geschichten um die "Witchers", mit magischen Fähigkeiten ausgestattete Jäger, in 20 Sprachen übersetzt wurden, gelangen sie jetzt auch in die Serienwelt. Netflix übernimmt die Produktion eines darauf basierenden Dramas.
"Andrzej Sapkowski has created a rich and memorable world, at once magical and familiar. We couldn't be more excited about bringing Netflix members around the world." (Erik Barmack, Netflix Vice President)
Sapkowski wird als Berater für das Format tätig sein, das von Sean Daniel ("Die Mumie", "The Expanse", "Ben-Hur") und Jason Brown ("The Expanse") produziert wird. Dazu gesellt sich die polnische CGI-Firma, die bereits in den Spielen für die cinematischen Zwischensequenzen zuständig war und ist (Platige Image). Die Geschichte wird bisher nur arg schwammig erzählt, aber Kenner des Franchises dürften wissen, was in etwa auf sie zukommen wird.
"The Witcher stories follow an unconventional family that comes together to fight for truth in a dangerous world. The characters are original, funny and constantly surprising and we can't wait to bring them to life at Netflix, the perfect home for innovative storytelling." (Sean Daniel und Jason Brown)
Wird dann wohl Zeit, dass ich mal einen der Videospielteile zocke. Wie viel ich habe, ist noch unklar, denn bisher ist weder ein geplantes Startdatum bekannt, noch, ob es sich um eine Real Life- oder animierte Variante handeln wird, geschweige denn, wer schauspielerisch/stimmlich mit dabei ist.

via: guru3d | Bild: CD Projekt RED.

-->