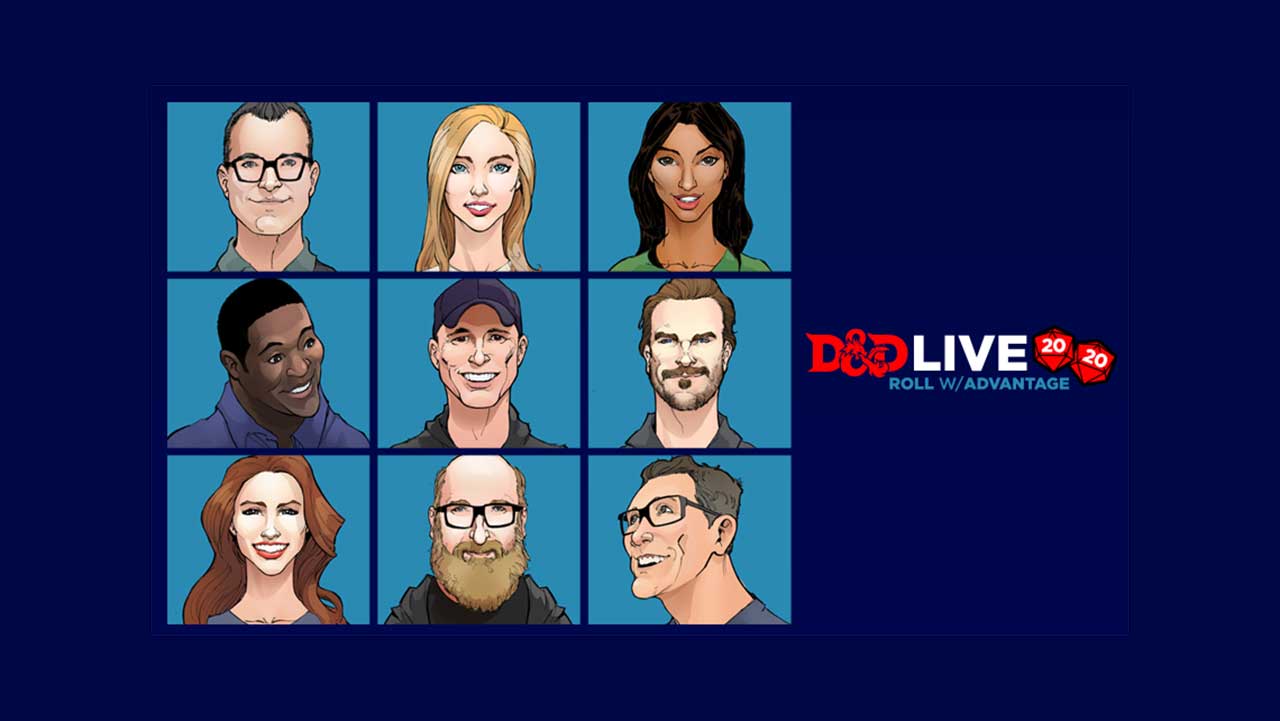 Eigentlich sind wir ja nicht unbedingt Fans davon, Serien-ferne Inhalte hier zu posten, nur weil ein Cast-Mitglied von Format XY da einen Bezug zu hat. Aber bei dieser besonderen Aktion sind gleich etliche Darstellende diverser Serien gemeinsam am Start, das könnte dann vielleicht doch relevant für euch sein.
Und zwar hat "Dungeons & Dragons" das Online-Live-Event "D&D Live 2020: Roll w/ Advantage" angekündigt, dem etliche Stars beiwohnen werden. Im Zuge des "Red Nose Day 2020" werden unter anderem David Harbour (Harper in "Stranger Things"), Thomas Middleditch (Richard in "Silicon Valley"), Deborah Ann Wol (Karen Page in "Marvel's Daredevil"), Brian Posehn (Bert in "The Big Bang Theory"), Kevin Sussman (Stuart in "The Big Bang Theory"), Brandon Routh (Daniel in "Chuck"), Amy Acker (Winifred in "Angel") oder auch Janina Gavankar (Alison in "The Morning Show") gemeinsam die Würfel rollen. Wer #spitzeStifte von den Rocket Beans mag, dürfte das hier aufsaugen. Hier ist der Trailer zur Aktion:
"As social distancing impacts our ability to play together in-person, Dungeons & Dragons provides a unique opportunity to adventure with friends without leaving your front door. We're celebrating that spirit of togetherness at D&D Live 2020: Roll w/ Advantage—a can't-miss virtual event filled with epic quests and personalities, all to raise money for Red Nose Day. Taking place June 18-20, watch live gaming sessions with D&D luminaries and don't miss the reveal of the latest D&D storyline!"
Das Ganze soll natürlich Aufmerksamkeit für den guten Zweck schaffen, aber eben auch Spenden sammeln. Dazu wurde auch das ideal für Familien zuhause spielende D&D-Spielset "Return to the Glory" konzipiert, dessen Verkaufserlöse komplett von "Dungeons & Dragons" an den "Red Nose Day" weitergeleitet werden. Vielleicht ja mal für mich eine gute Gelegenheit, endlich mal selbst ein Pen & Paper zu spielen… Es wird verdammt nochmal Zeit!