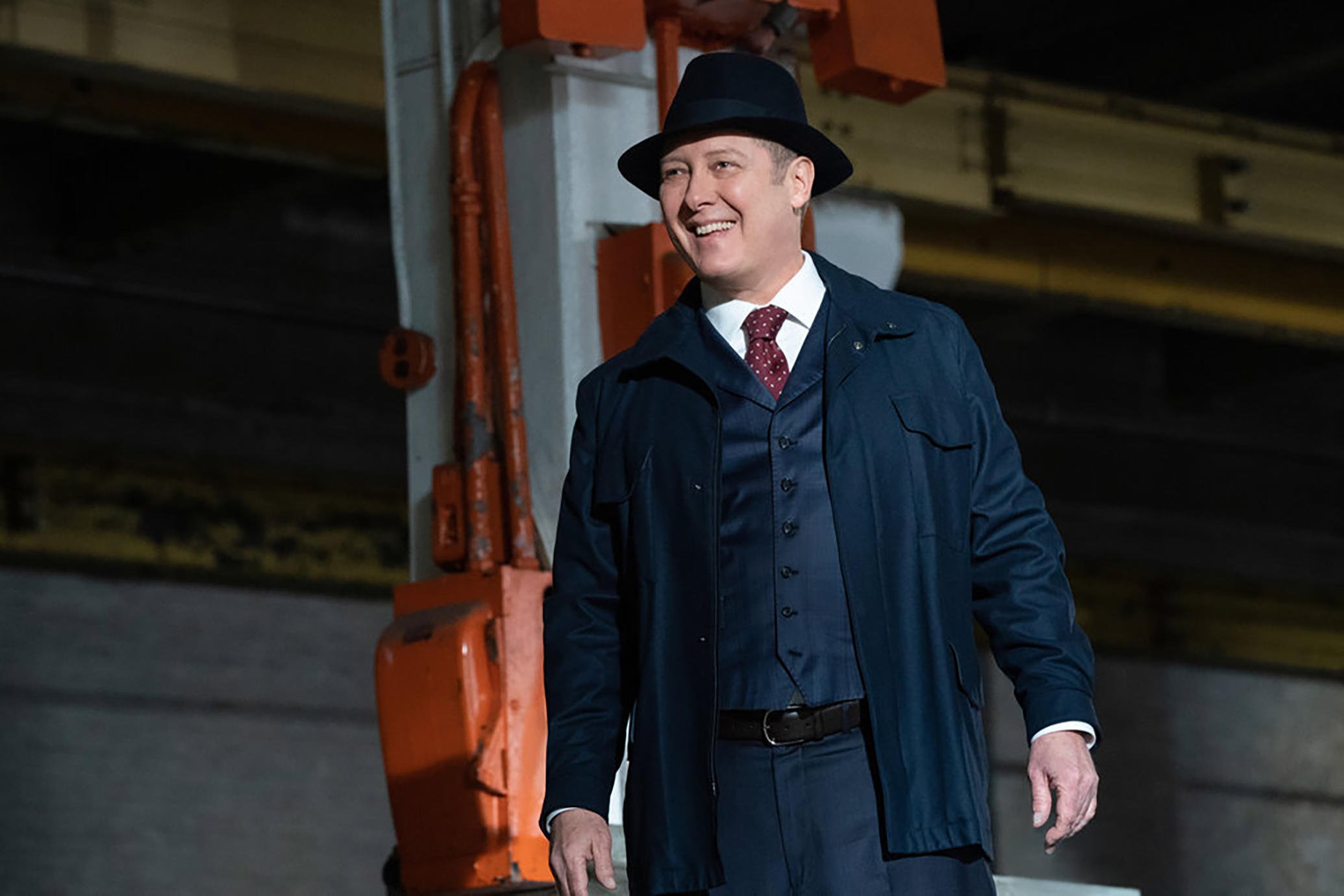 Im Juni 2020 geht es mit Staffel 7 von "The Blacklist" auf Netflix weiter. Die aktuelle Staffel musste bekanntlich nach 19 Folgen aufgrund der Coronakrise beendet werden. Da erst die Hälfte der 19. Folge abgedreht war, wurde der Rest der Folge in animierter Form umgesetzt. Das ist aber nur EINE Besonderheit der Serie, die seit September 2013 so erfolgreich läuft. Wir haben vor dem Start von Staffel 7 in Deutschland zehn Fakten zur Serie von Showrunner Jon Bokenkamp und John Eisendrath zusammengetragen, vor allem aus den Anfängen der Serie.
1. Whitey Bulger als Vorbild
Als sich "The Blacklist" noch in der allerersten Konzeptionsphase befand, suchte Showrunner John Eisendrath nach einem Dreh, eine Krimiserie zu kreieren, die nicht in die altbekannte Form "Gut schnappt Böse" passte. Da stieß er während der Konzeptionsphase auf den Fall des Bostoner Kriminellen Whitey Bulger, der 2011 in Santa Monica festgenommen wurde. Dieser diente dem FBI lange als Informant, eher er zu einem der meistgesuchten Verbrecher wurde. Die Inspiration war da, auch zur Blacklist selbst. Gegenüber Collider erklärte der Showrunner:
"So, the idea was, 'Well, what would happen if a man like Whitey Bulger turned himself in and said, 'I am here. I have some rules that I want you to follow, but if you follow them I will give you the names of people that I have worked with, during the 20 years that I have been a fugitive."
2. Megan Boone brauchte mehrere Vorsprechen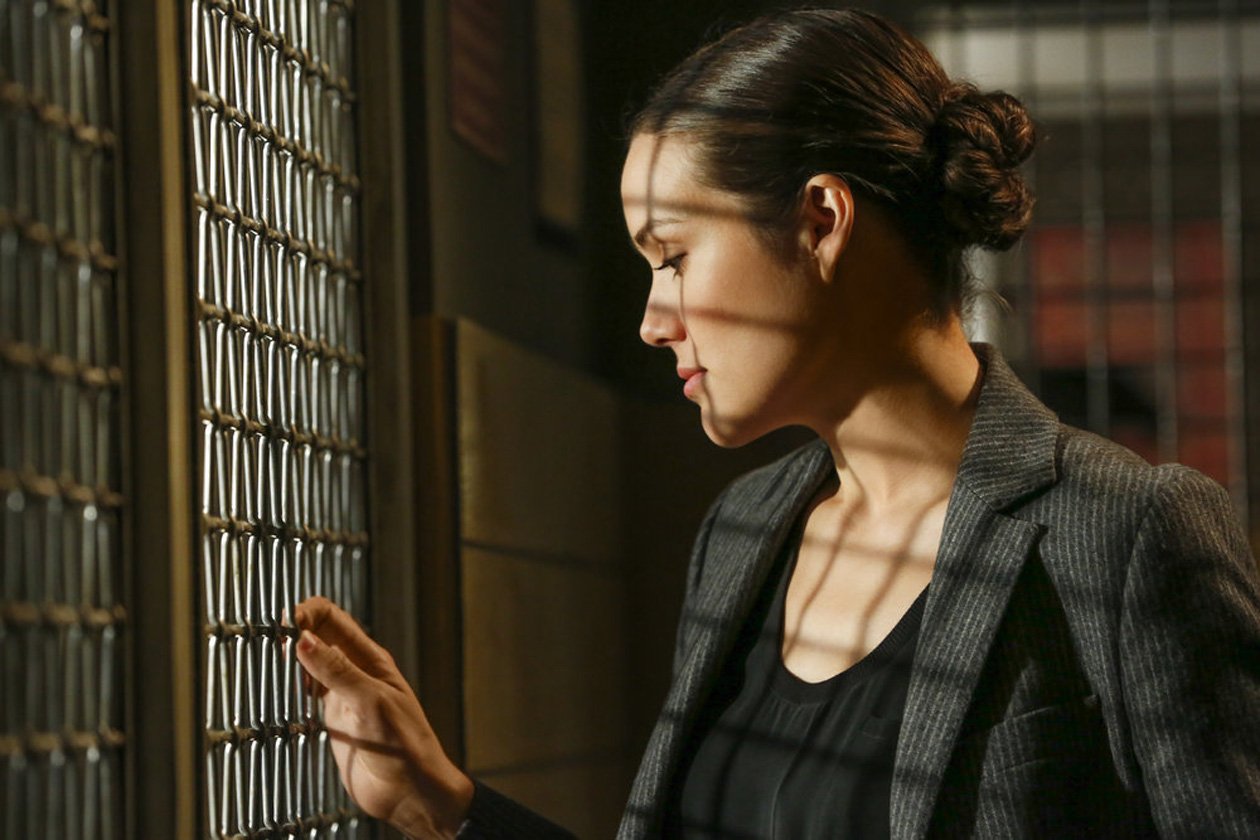 Megan Boone spielt die FBI-Spezialagentin Elizabeth Keen, aber bevor sie den Job bekam, musste die Schauspielerin mehrere Vorsprechen hinlegen. Sie selbst hatte sich das Skript zum Piloten besorgt und fand die Rolle von Liz ideal für sich selbst. Sie bereitete sich eine Woche lang praktisch durchgehend auf das erste Vorsprechen vor, dennoch überzeugte sie die beiden Showrunner nicht sofort. Sie brauchte weitere Runden, um in die Serie zu kommen, wie sie TV Addict gegenüber bestätigte:
"Once I got a hold of The Blacklist and I read it, I was immediately kind of drawn to the character Elizabeth Keen and I worked really hard on it for about a week before I met with Eisendrath and Bokenkamp and Joe Carnahan, who directed it. In that meeting, I just kind of put it all out on the table. I probably gave one of the better auditions of my career because it was one of the more important ones to me."
3. James Spader sagte erst 3 Tage vor dem Dreh des Piloten zu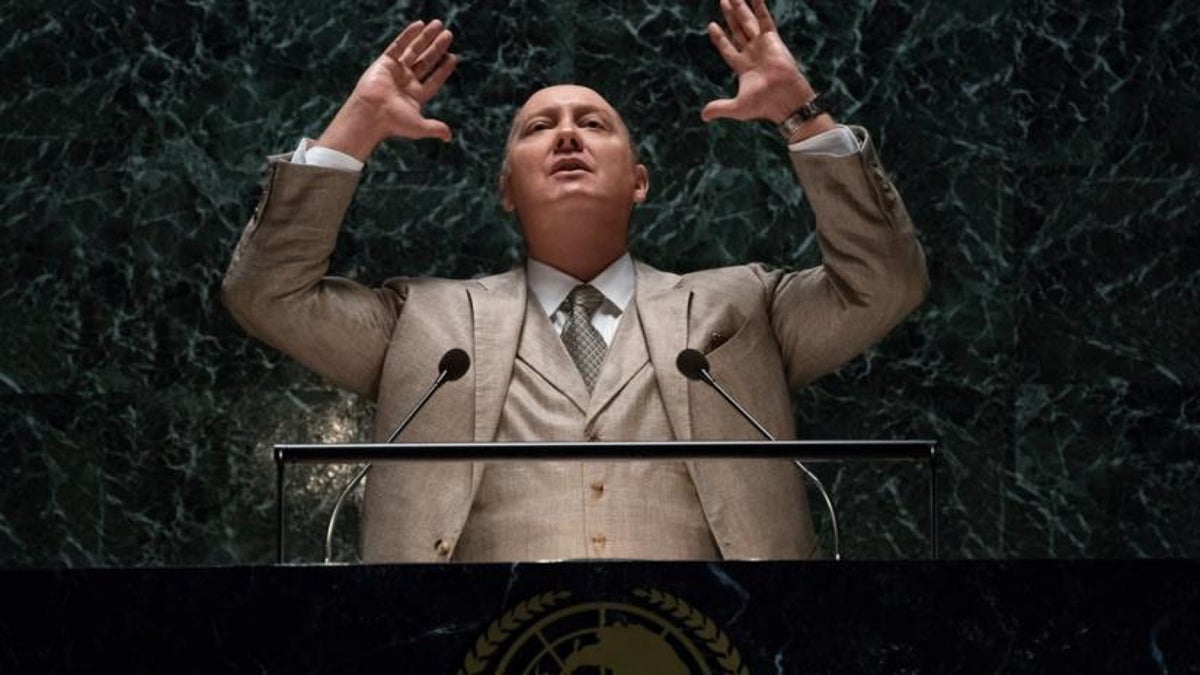 Anders als Megan Boone hatte es James Spader wesentlich leichter. Eigentlich ist "The Blacklist" ohne James Spader schwer vorstellbar, aber dass er die Rolle tatsächlich übernimmt, war sehr lange unwahrscheinlich, da er sich erst kurz vor Produktionsbeginn für die Rolle entschied. John Eisendrath hatte ihn zwar immer im Blick, hatte aber auch schon Darsteller wie Kiefer Sutherland, Richard Gere, Bryan Cranston und Pierce Brosnan auf der Liste, wie er Variety verriet:
"I'm not sure if our offers even got to those actors or if their agents just said, 'Forget it'."
Drei Tage, bevor der Pilot in Produktion gehen sollte, stimmte James Spader zu, Teil von "The Blacklist" zu werden. Die ausführenden Produzenten der Serie hat er vor Drehbeginn übrigens nie persönlich getroffen, sondern lediglich mit ihnen telefoniert. Der erste Kontakt fand in der Garderobe am Set statt, derweil sich James Spader die Haare abrasieren ließ. Was uns zu Fakt 4 führt…
4. Reddingtons kahler Kopf und der Fedora waren James Spaders Idee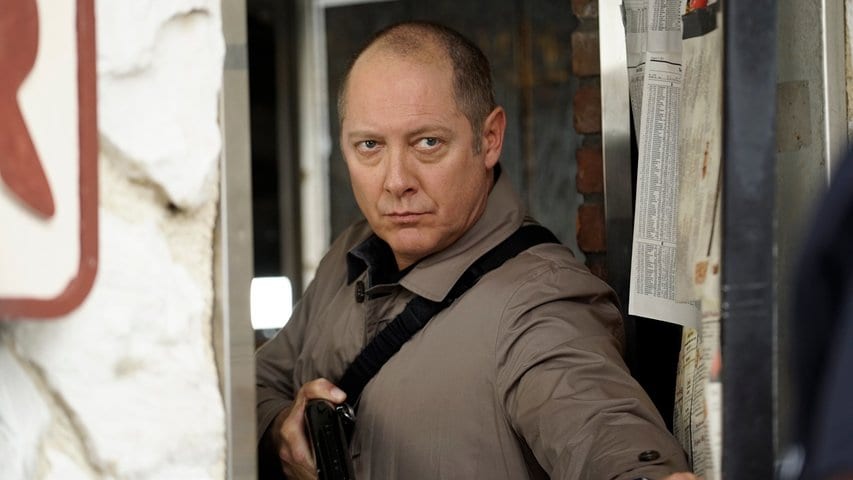 … denn mit der Rasur hatte er schon Fakten geschafft, da er sich genau ausgedacht hatte, wie Reddington sein müsste. Und von diesen Eigenarten und Charaktermerkmalen profitiert die Figur bis heute, wie Spader gegenüber The Oklahoman bestätigt:
"I'd had my hair long for, I think, the last few projects that I'd done. And it just felt — it felt like the right thing for him, so I — it was an idea that I instigated, and I think it was the right choice. It just seemed to fit his lifestyle, and he's someone who has to move — travel lightly and more swiftly — and it seemed eminently practical for him."
Auch der Fedora Hut war James Spaders Idee. Er wollte Reddington ein weiteres Merkmal verpassen, und dazu noch ein ziemlich zeitloses. Vor allem in den letzten Staffeln hat er immer häufiger damit gespielt – der Fedora wurde zu seinem Markenzeichen. Dazu James Spader nochmal im The Oklahoman:
"It came from, first of all, just sort of what Reddington looks like. And that's a byproduct of his life. We didn't want him to look as if he's from any specific style or fashion of any given year or from any given place, because he's someone who would compile his wardrobe from around the world. And people dress differently in different parts of the world. And he has been on the move for a couple of decades now, if not longer. And, he travels lightly but he has to wear clothing that's practical. He has to be someone who's dressed to go straight from the jungle to a banker's office and be able to be comfortable and appropriately dressed for both."
5. Es gibt einen Comic zur Serie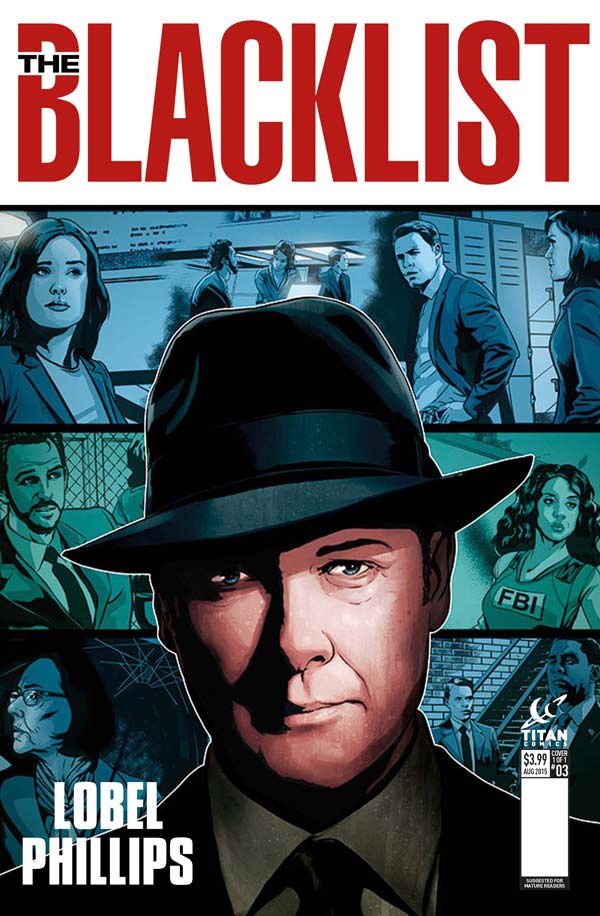 Titan Books veröffentlichte 2015 eine offizielle Comic-Serie, die auf der Serie basiert. Sie wurde von der Autorin Nicole Phillips geschrieben und von Beni Lobel gezeichnet. Die Crew der Serie arbeitete ebenfalls an dem Projekt. Der Herausgeber David Leach sagte gegenüber The Hollywood Reporter, dass der Comic eine echte Erweiterung der Fernsehserie sei und neue Dimensionen der Charaktere gebe. Die Serie wird mit einem sechs Ausgaben umfassenden Handlungsbogen eröffnet. Die Ausgabe Nr. 1 wurde am 22. Juli 2015 sowohl in Comic- als auch in Digitalgeschäften veröffentlicht.
6. Es gibt auch eine Spin-Off-Serie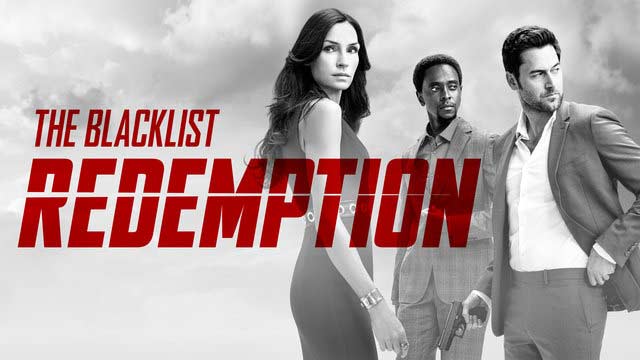 Auf der Welle des Erfolges der Serie sollte auch ein Spin-Off mitschnwimmen. Dazu verabschiedete man sogar den Hauptcharakter Tom Keen aus der Serie und ließ ihn als Hauptakteur im Spin-Off weiterleben. "The Blacklist: Redemption" hatte allerdings keinen Erfolg und wurde nach acht Folgen eingestellt. Ryan Eggold als Tom Keen kehrte zu "The Blacklist" zurück.
7. Ja, auch ein Computerspiel wurde programmiert
Ein Mobile Game von Gameloft mit dem Titel "The Blacklist: Conspiracy" wurde am 23. Juni 2016 für Android-, iOS- und Windows-Geräte veröffentlicht. Im Spiel wird der Spieler zu einem Mitglied der Task Force. Die Spieler können mit Reddington und Cooper, anderen Mitgliedern der Task Force, interagieren sowie Verdächtige und Zeugen befragen. Auch Jon Bokenkamp war in die Spielentwicklung involviert:
"'The Blacklist: Conspiracy' let's fans experience the characters and the world we have created in an entirely new way. I think players will find it to be a riveting extension of The Blacklist world."
8. Netflix bezahlte 2 Millionen Dollar pro Folge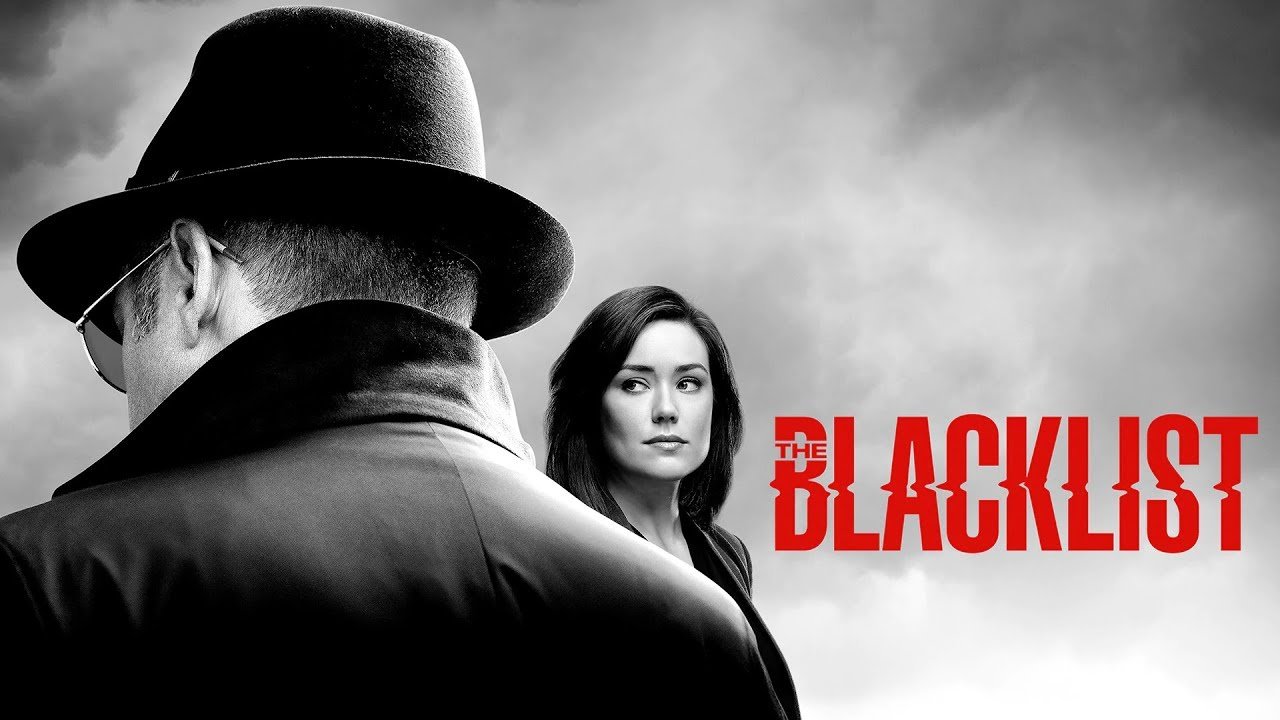 Im September 2014 wurde Netflix auf die Serie aufmerksam und wollte sie nach dem Erfolg in den USA unbedingt im eigenen Programm weltweit haben. Dazu griff man 2014 tief in die Tasche und zahlte zwei Millionen Dollar – pro Folge. Am Ende wanderten entsprechend 44 Millionen Dollar über den Tisch, wie Deadline berichtet.
9. The Blacklist hat NBC gerettet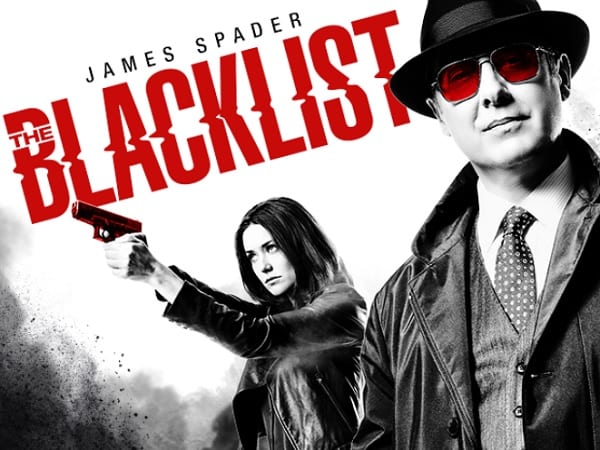 2013 ging es NBC nicht wirklich gut, der Sender brauchte dringend wieder einmal einen Serienerfolg. Jennifer Salke wurde Chefin bei NBC Entertainment, und gemeinsam mit Bob Greenblatt gab sie der Serie eine Chance. Die ersten Folgen wurden ein großer Erfolg, so dass man schnell den rest von Staffel 1 bestellte, und genauso scnell eine zweite Staffel. Bis heute wurde die Serie in mehr als 175 Länder auf der ganzen Welt verkauft, darunter Australien, Brasilien, England und natürlich Deutschland. Gegenüber Variety sprach Salke über die rettende Serie:
"'The Blacklist' has been really important to the network as well as to me personally. When Bob and I first came to NBC, we were in last place, and it was 'The Blacklist' that was our first hit drama. It single-handedly sent a message to the community that NBC was turning the ship around, and now, five years later, to reach the 100th episode going into a year when we're the number one network is incredibly rewarding."
10. Ein Schreibwettbewerb ermöglichte Jon Bokenkamp, "The Blacklist" zu machen
Ohne Todd Nelson würde es "The Blacklist" vermutlich nicht geben. Der Gründer der Nebraska Coast Connection lud seinen Freund Jon Bokemkamp ein, an einem Schreibwettbewerb teilzunehmen. Jon Bokenkamp gewann, erhielt Kontakt zu einem Agenten, der ihm schließlich "The Blacklist" ermöglichte. Es war die erste und bisher einzige Serie, für die Jon Bokenkamp verantwortlich ist. Der Erfolg war ein Schock für ihn, wie er gegenüber Variety verrät:
"I'd never done TV before. I knew we had something that we liked, but we had no idea it would catch such a wave."
-->