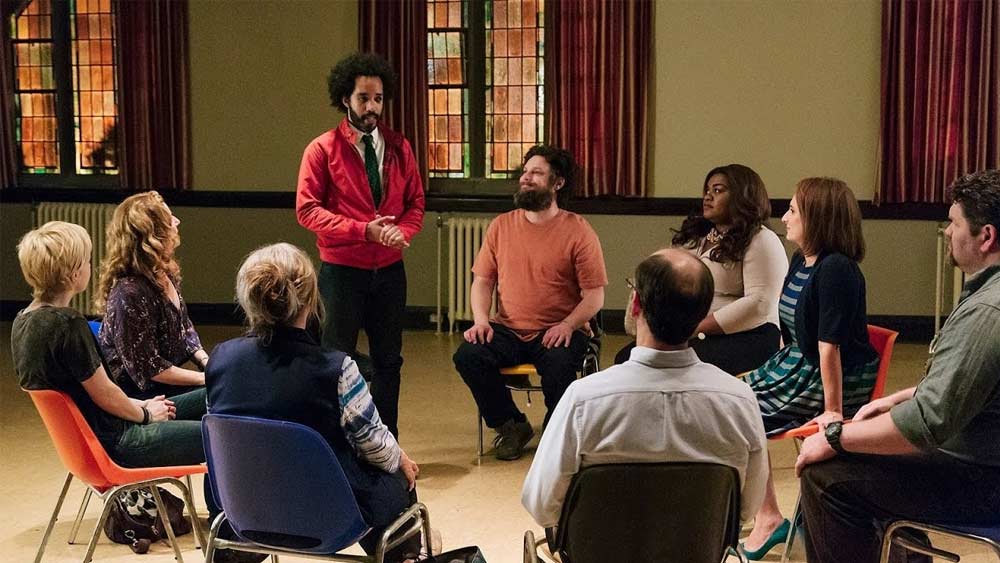 Bisher hatten wir nur Trailer hier, jetzt soll es passend zum jüngst ausgestrahlten Finale der Debüt-Staffel von "People of Earth" ans Eingemachte gehen. Ich erläutere euch, wie ich die ersten zehn Episoden fand und was euch erwartet, wenn ihr selbst einschaltet. Den Text könnt ihr dennoch gerne lesen, denn ich versuche mich möglichst spoilerfrei durch die Staffel zu schreiben.
Darum geht es
Die Story der CBS-Dramedy ist schnell erzählt: Journalist Ozzie Graham soll eine Story in Beacon recherchieren, wo sich regelmäßig eine Selbsthilfegruppe namens "StarCrossed" trifft. Thema der Runde ist das Aufbereiten eigener Erfahrungen im Zuge von Entführungen durch Aliens. Es beginnt ein Spiel des Lustigmachens, Zweifelns und Eintauchens Ozzies in die Gruppe sowie eine Reise in seine eigene Vergangenheit.
Toller Cast
Wyatt Cenac, der Protagonist Ozzie Graham spielt, habe ich schon als Korrespondent in der "Daily Show" sehr gemocht und seine trocken-authentische Art kommt auch in dieser Serie sehr gut rüber. Dazu gibt es mit Oscar Nuñez ("The Office") und H. Jon Benjamin ("Archer" und "Bob's Burgers") auch serienbekannte Gesichter/Stimmen. Insgesamt ist mir der Cast sehr positiv aufgefallen, was all diese kleinen Nuancen angeht. Nicht alles in der Serie ist ernst zu nehmen und doch werden keine Figuren überspielt.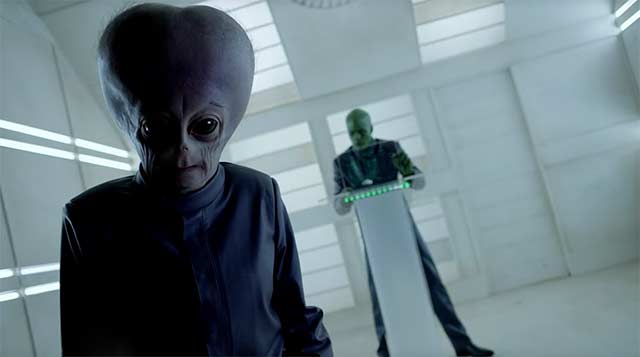 Mehr dahinter als gedacht
Hatte ich zunächst anhand des Trailers angenommen, dass es sich um eine etwas klamaukige Comedy handelt, wurde ich positiv überrascht. Denn hinter dem lockeren Anstrich verbirgt sich durchaus eine komplexere Story und letztlich eine Drama-Struktur. Es wird aber nie finster, stets bleibt ein wunderbar trockener und teils smarter Humor. Gerade die realistische aber doch selbstzweifelnde Art Ozzies trifft es sehr gut.
Hier und da Lücken
Leider gibt es aber auch ein paar offensichtliche Fehler in der Staffel. Manche Entwicklungen geschiehen augenscheinlich nur, um einem situativen Gag zu dienen. So sehr man der Serie dann zu Gute halten muss, dass man mit den Konsequnenzen durchaus realistisch umgeht, sind manche Entwicklungen zumindest fragwürdig (z.B., weshalb Ozzie überhaupt zum Recherchieren geschickt wird, was die komplette Story etwas ad absurdum führt). Viele Figuren sind nicht konsequent genug und immer wieder wirken Setting und Setup etwas billig.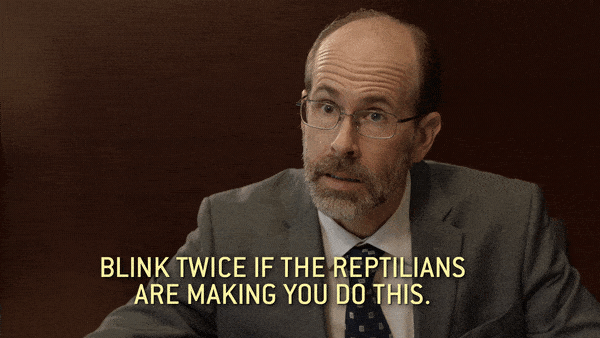 Insgesamt habe ich mich mit den 10×21 Minuten aber durchaus unterhalten gefühlt. "People of Earth" ist keine saulustige Comedy und keine hochkomplexe Scifi-Serie, sondern irgendwas dazwischen. Wer leichtes Drama mit originellen Figuren und einem Setting from outta space mag, ist hier genau richtig. Auf jeden Fall liefert die Serie mal eine andere Rezeptions-Stimmung als vieles, was zuletzt auf meinem Schirm lief. Und am Ende der Staffel hat man auch recht gekonnt Interesse für eine Fortsetzung geschürt.
Zum Abschluss noch ein Trailer zur Serie: