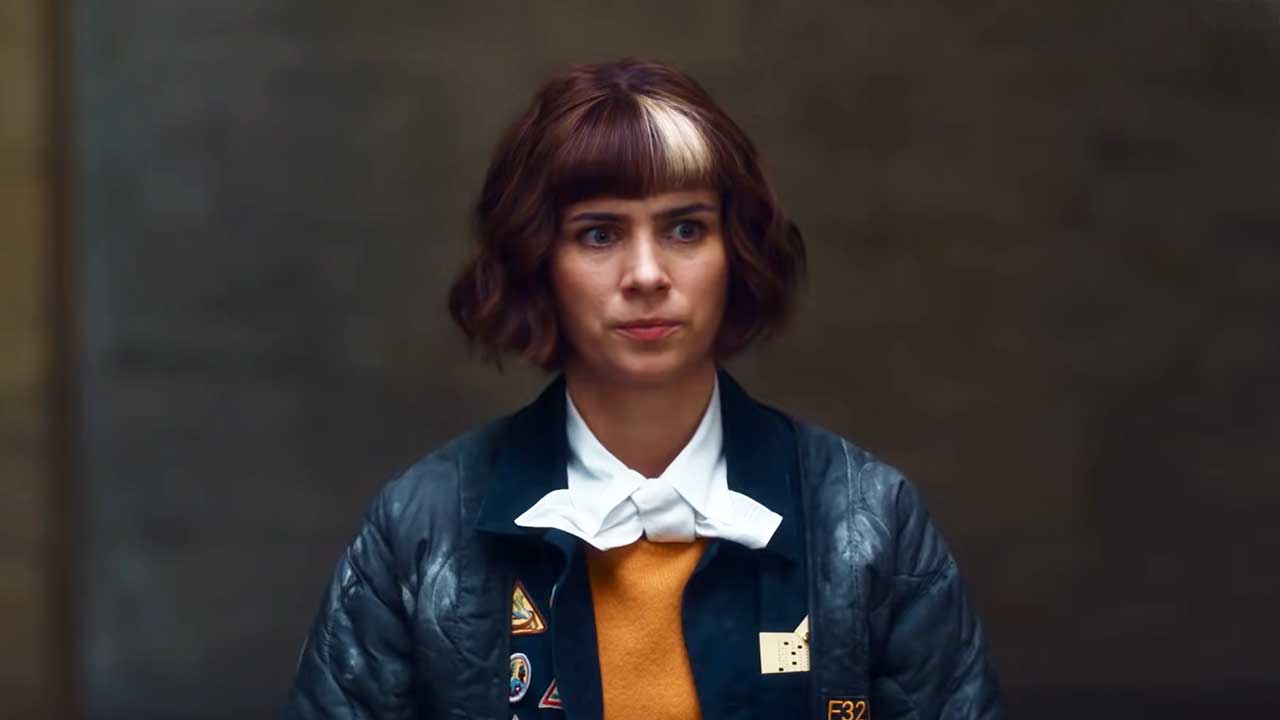 Wie passend – gerade gestern habe ich eine Podcast-Folge veröffentlicht, in der ich mit anderen über Depressionen spreche und heute spielt Nora Tschirner eine. Also nicht, dass sie eine hätte, sondern die Verkörperung einer Krankheit. Namens Monika. Also, so heißt ihre Figur, die Krankheit heißt traditionell Depression. Und schon wisst ihr Bescheid, wieso das neue TNT Comedy Original "The Mopes" so originell und sehenswert sein könnte! Hier der Trailer zur neuen Dramedy-Serie.
"Depressionen kann man jetzt sehen… naja, zumindest gilt das für Mat. Seine Depression Monika ist dazu auch noch die größte B*tch."
Ein bisschen merkt man den deutschen Fernsehfilm-Charakter leider in der filmischen Aufmachung, das wirkt teilweise eher Indie denn goldende TV-Generation. Und wieso man einen derart ungewöhnlichen Titel gewählt hat, ist mir auch schleierhaft. "Mopes" heißt so viel wie "Trübsal blasen" auf Englisch, was ja durchaus passt, aber meiner Meinung nach zu unverständlich für den Großteil der Masse ist. Da wäre doch irgendwas mit "Depression namens Monika" oder so sinnhafter gewesen? Vermutlich scheint man mit der Produktion aber auch einen internationalen Anspruch zu haben, was das etwas gestellt wirkende Denglisch anbelangt, was es im Trailer zu hören gibt.
"'Monika' (Nora Tschirner, Arthurs Gesetz) erobert die deutschen Wohnzimmer. Dabei ist sie effizient, organisiert und steht kurz vor einer Beförderung. Vor allem aber ist Monika eine mittelgradige Depression und – sie ist nicht allein: Depressive Störungen zählen zu den häufigsten und am meisten unterschätzten Erkrankungen in Deutschland. Ca. 16 bis 20 von 100 Menschen erkranken mindestens einmal an einer Depression. Die Dramedy The Mopes widmet sich diesem Thema, das immer mehr Menschen betrifft und erzählt feinfühlig wie humorvoll erstmals auch aus der Perspektive einer psychischen Erkrankung: Sex, Drugs & The Mopes – Als Monika in das Leben von Musiker Mat (Roel Dirven) platzt, versucht dieser alles, um sie loszuwerden – außer zu akzeptieren, dass sie seine personifizierte Depression ist."
Aber ich will nicht so viel meckern, denn die Personifizierung einer Krankheit wie der Depression ist eine großartige Idee! Nicht nur, um diese noch immer etwas klein gehaltenen Volkskrankheit Raum zu bieten, sondern auch rein erzählerisch. Das dürfte für einige skurrile Momente sorgen können. Nora Tschirner schaue ich zudem eh gerne zu (auch wenn ich noch lernen muss, über die Frise hinweg zu schauen…). Interessante Randnotiz: Darstellerin Tschirner hat selbst an Depressionen gelitten. Vielleicht wirkt diese Rolle auch in gewisser Weise katharsisch für sie und ihr Seelenleben.
"The Mopes" wird ab Dienstag, dem 11. Mai 2021, über TNT Comedy zu sehen sein. Zum Auftakt als Doppelfolge, danach wöchentlich ab 20:15 Uhr mit einer neuen, bis die Erzählung nach insgesamt sechs Episoden vorbei ist. Hier noch das offizielle Postermotiv zur Serie "The Mopes":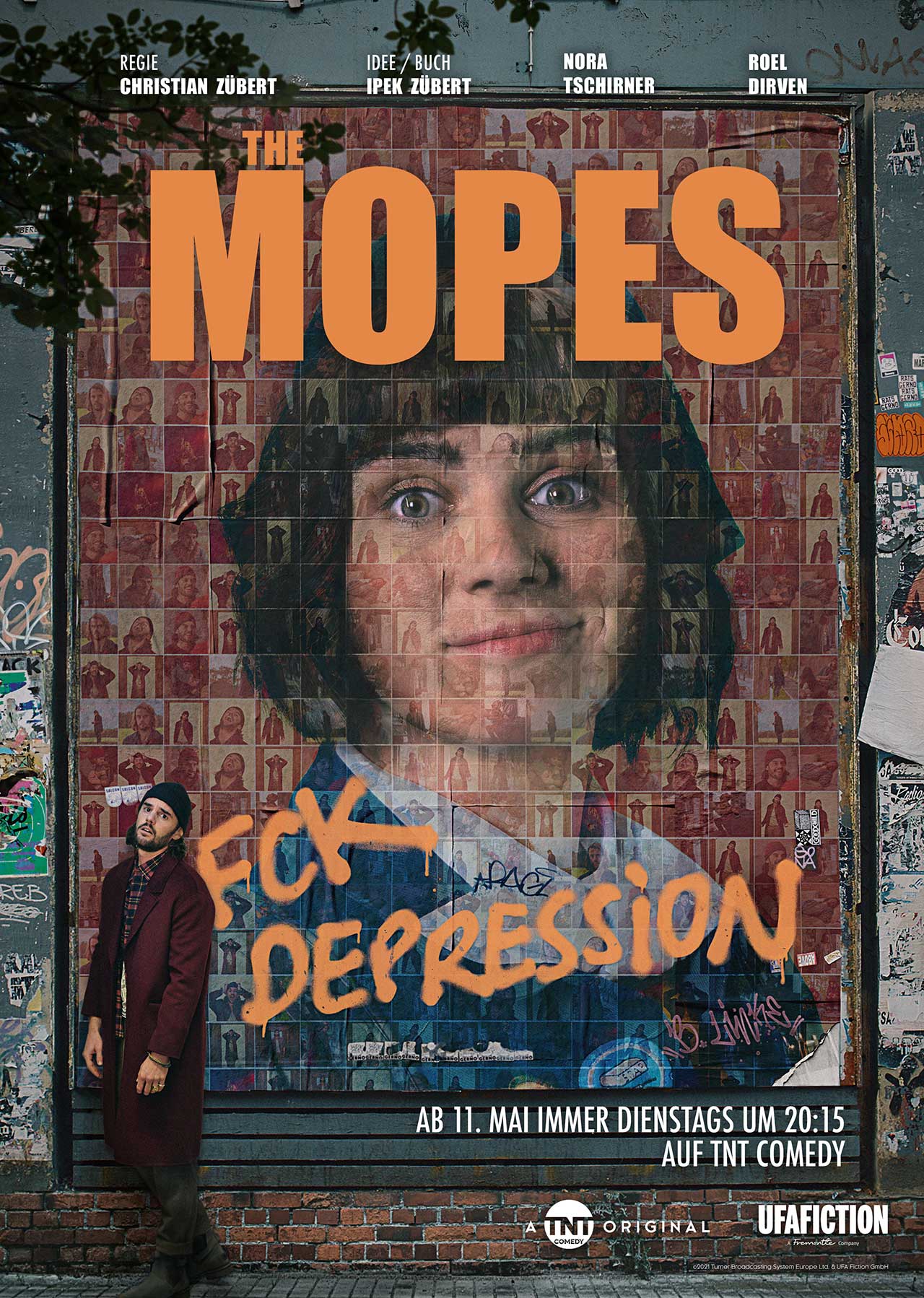 Bilder: TNT Comedy / Warner Media

-->