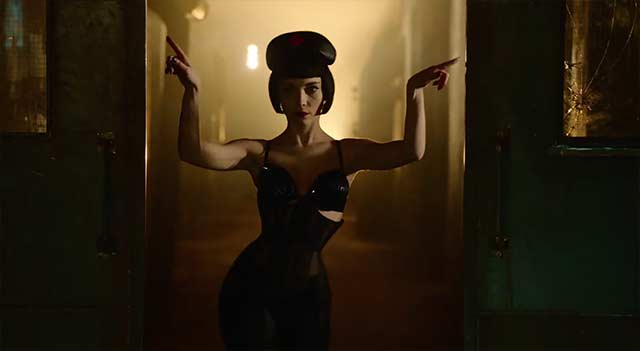 Wem Zombie-Serien mittlerweile zu langweilig und blutarm sind, der könnte mit "Blood Drive" eine lang ersehnte Televisions-Offenbarung erfahren. Zumindest, wenn man dem "guten" alten Grindhouse-Kino offen gegenüber ist. Denn B-Movie-Charme und jede Menge Kunstblut sind die Hauptzutaten der skurrilen neuen Syfy-Serie, in der Autos nicht mehr mit Benzin, sondern mit Menschenblut fahren. Viel günstiger – zumindest für das Sehvergnügen.
Absolut nichts für Kinder, dafür erhalten Erwachsene vermutlich mehr originelle One-Liner als bei Schwarzenegger-Filmen geboten. Ab 14. Juni wird zu Tode gefahren.
"In the Grindhouse-infected future of 1999, Arthur Bailey is the last good cop among a horde of corrupt officials. He's about to get caught up in a race where the cars run on human blood and failure means your head explodes."
via: Marco, der sein Auto nur mit Grünkohl-Smoothies abfüllt.