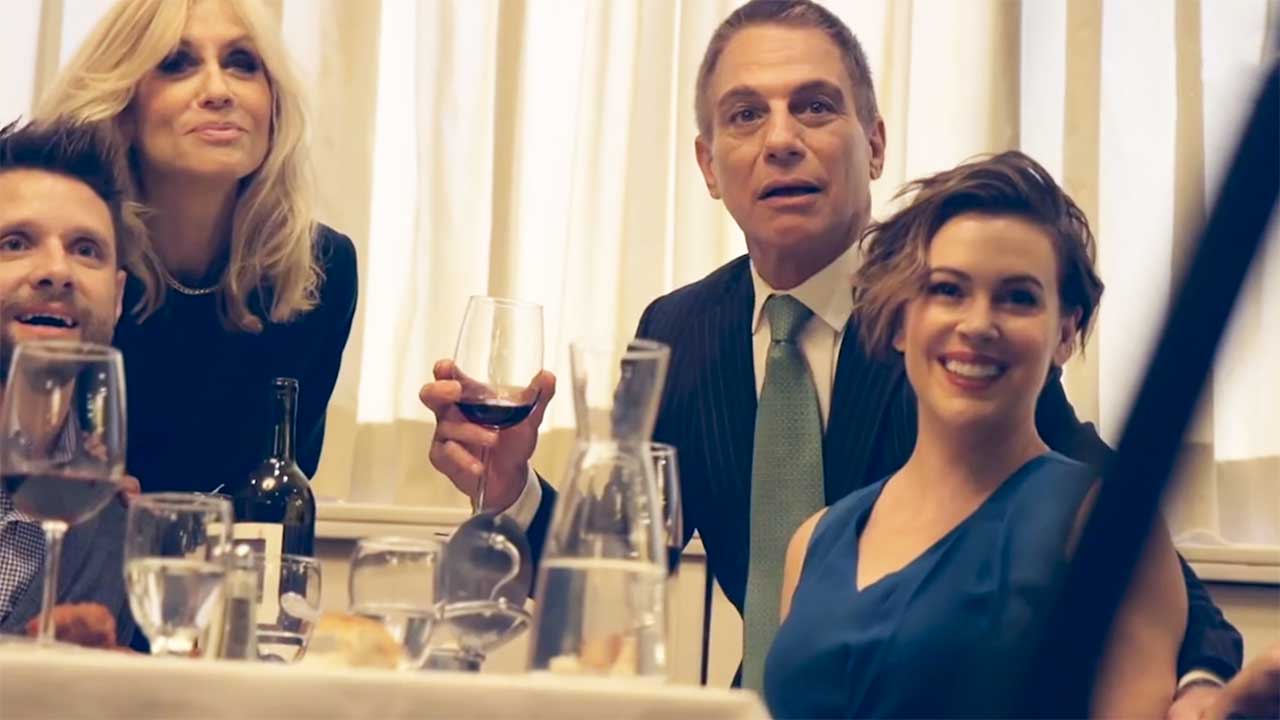 Noch ein Comeback einer eins erfolgreichen TV-Serie wurde vor Kurzem bestätigt. Bei ABC lief von 1984 bis 1992 mit großem Erfolg "Who's the Boss?", das bei uns als "Wer ist hier der Boss?" skurrilerweise erst nach Abschluss der 196 Episoden umfassenden acht Staffeln am 7. Dezember 1992 auf RTL Erstausstrahlung gefeiert hatte. Für 90er-Kinder wie mich war das Format dann neben "Full House" oder "Alle unter einem Dach" ein absoluter Eckpfeiler der Nachmittagsunterhaltung. Rund dreißig Jahre später sollen Tony Micelli und seine Tochter Samantha zurückkehren!
Bereits Anfang August hatte Deadline vom Comeback der Kultserie berichtet (aber vielleicht war es euch wie mir bislang noch unbekannt). Auch der Erfolg von "Fuller House" mit den immerhin fünf Staffeln in Form einer Art Spin-off-Comeback-Serie dürften dazu beigetragen, dass auch Tony Danza ein Comeback seiner Paraderolle erhalten wird. Fabio hatte ja bereits 2018 in seinem Kommentar vom aktuellen Remake-, Reboot- und Reunion-Hype gesprochen, der noch immer anzuhalten scheint.
Mit Tony Danza und Alyssa Milano
Noch ist unklar, wie große der Anteil der Originalbesetzung ist, der auch bei der Comeback-Staffel zu sehen sein wird. Fest steht, dass Tony Danza und Alyssa Milano mit dabei sein werden. Letztere spielt Tochter Samanthy Micelli, die in der Fortsetzung selbst eine alleinerziehende Mutter sein und Alltagsprobleme durchleben wird.
"the new comedy will explore generational differences, as well as opposing world views and parenting styles within the dynamic of a modern family in 2020."
🚨ANNOUNCEMENT🚨

I AM SO EXCITED!#WhosTheBoss is coming back!!!

I've wanted to share this for so long and now I can! 😭

We feel the time is right to tell the story of where these amazing characters are today. Can't wait to share their stories with you. So happy. https://t.co/vhAM3OB21S

— Alyssa Milano (@Alyssa_Milano) August 4, 2020
Auch Judith Light (Angela) und Danny Pintauro (Jonathan) sollen von der Fortsetzung angetan sein und man überlegt, wie man ihre alten Rollen wieder mit eingebunden bekommt. Katherine Helmond (Mona) wird leider nicht dabei sein können, die Darstellerin verstarb am 23. Februar 2019 im Alter von 89 Jahren.
Ich bin gespannt, ob das Vorhaben gelingen wird. An den ganz großen Erfolg glaube ich weniger, ich muss allerdings auch gestehen, dass "Wer ist hier der Boss?" damals nicht wirklich oben auf meiner Beliebtheits-Skala lag.
"Wer ist hier der Boss?"-Reunion
Hier noch zwei Videos, die den Main Cast von "Wer ist hier der Boss?" im Rahmen ihrer Reunion zeigen, die im Jahr 2016 stattgefunden hatte. So hat man zumindest ein etwas aktuelleres Bild vom Aussehen der Schauspielenden.
"Coming together 30 years later, the iconic 80's TV show cast of 'Who's The Boss', including Tony Danza, Alyssa Milano, and Judith Light, shares all their behind the scenes secrets and how it feels to be reunited."
"Wer ist hier der Boss?" gibt's bei:

via: cheatsheet

-->