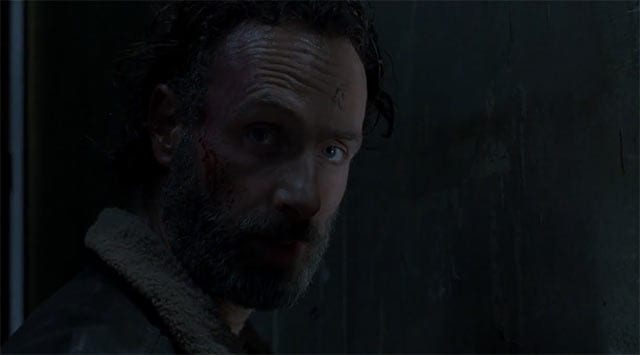 So lange ihr euch das Video nicht anschaut und nicht Angst vor einem Satz habt, wird hier niemand gespoilert. The Walking Dead ist vielmehr ein Aufhänger für eine leidige Diskussion: Zensur im (amerikanischen) Fernsehen. Im Review zum Finale der letzten Staffel von The Walking Dead habe ich folgenden Satz zitiert:
"They are screwing around with the wrong people" (Rick)
In der nachfolgend zu sehenden unzensierten Variante des Finales geht es nicht darum, dass etwa mehr Blut fließt, mehr Zombies getötet werden oder sonst etwas Abartiges passiert. Es geht um ein einziges Wort – "Fuck".
The Walking Dead - "They're fucking with the wrong people" - UNCENSORED
Aus "screwing" wird "fucking". Unglaublich. Da ist eine Fernsehserie voll mit Gore und Blut und stumpfer Gewalt und ein solches Wort wird "geschnitten". Klar, das amerikanische Mediensystem ist in der Hinsicht prüde. Schimpfwörter und Erotik gehen gar nicht, Gewalt ist dagegen komplett "in Ordnung" – ein schierer Gegensatz zu unserem Wertesystem (natürlich überspitzt dargestellt). Was aber seltsam ist, ist auch der Vergleich innerhalb des Senders amc. Hat ein Breaking Bad noch die Freigabe für vereinzelte "Fucks" erhalten, darf The Walking Dead scheinbar keine Ausnahme machen. Natürlich hat Breaking Bad enorm mit psychischer Gewalt und eher starken Worten denn Taten gesprochen. Daher war diese Ausdrücklichkeit sicherlich essenziell für die Wirkung der jeweiligen Dialoge und Szenen. Aber die Serie ist allgemein nach PEGI/FSK eine Stufe unter The Walking Dead eingereicht, einer Serie, bei der (eigentlich) alle Zuschauer volljährig (nach deutschem Gesetz) sein sollten. Dazu ist gerade diese finale Szene durchaus wortzentriert und eben auf eine gewisse Wirkung aus, die so abgemildert wird.
Das soll hier kein Appell dafür sein, dass wild in Fernsehserien herumgeflucht werden soll. Aber teils wirkt es etwas lächerlich, wenn TV-Schaffende mehr darüber nachdenken müssen, welches Ersatzwort sie nun für "fucking" einsetzen sollen, als über die Spritz- und Flugrichtung dutzender Liter Kunstblut. Da stimmen meiner Meinung nach schon lange nicht die Relationen nicht mehr.
via: pajiba