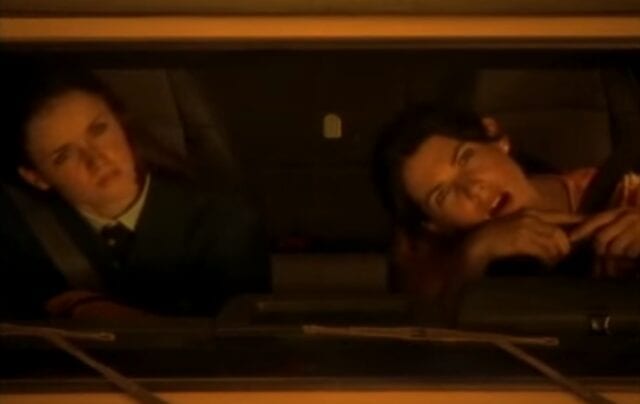 Vor Kurzem haben uns die grandiosen Neuigkeiten erreicht, dass ein Comeback der Gilmore Girls auf Netflix geplant ist. Alles noch nicht unter Dach und Fach, keiner der Schauspieler hat einen Vertrag unterschrieben, gedreht wird noch lange nicht. Aber durch die kontinuierlichen News, die immer mehr Details zu der potentiellen Fortsetzung der Comedy-Drama-Serie enthüllen, ist eine Fortsetzung mehr als wahrscheinlich.
Zunächst war nur bekannt, dass es bei einem Comeback der Serie vier Episoden á 90 Minuten geben wird und man damit von der ursprünglichen Struktur der Serie abrückt. Es werden also eher vier kleine Gilmore Girls Filmchen werden, als dass man die Charaktere über eine Staffel von mehr als 20 Folgen begleiten darf. Und das Mysterium, warum es genau vier Folgen geben soll, wurde nun auch aufgeklärt: Jede Episode wird eine Jahreszeit repräsentieren. So werden wir Lorelai und Rory also noch einmal durch den Herbst, den Winter, den Frühling und den Sommer folgen. Vielleicht können wir also noch einmal erleben, wie Lorelai und Rory sich durch vier Thanksgiving Dinner kugeln oder einen Björk-Schneemann bauen.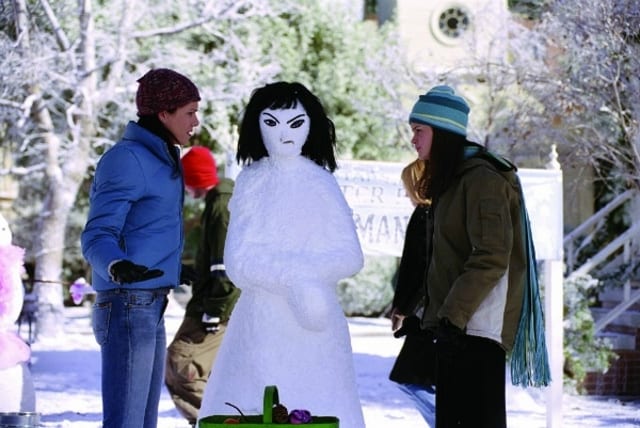 Aber das ist noch nicht alles. Dass Lauren Graham als Lorelai, Alexis Bledel als Rory, Kelly Bishop als Emily und Scott Patterson als Luke Danes wieder mit dabei sein werden, war von Anfang an sehr wahrscheinlich. Doch nun hat sich auch Milo Ventimiglia alias Jess alias Rorys zweite große Liebe zu Wort gemeldet und seine Einstellung zu einer Fortsetzung der Serie kundgetan:
I've always been pretty vocal about 'Gilmore' and I know everybody's been waiting, and I was like, 'That will never happen,' and it's totally happening. […] I got an email from the producers. Again, I'm always vocal [about] Amy Sherman-Palladino and Dan Palladino; they're two of my favorite people and two of my favorite writers ever of all time. Just to be able to speak their words again, of course I would do it. So I told them, yeah, of course I'll do it. – Milo Ventimiglia
Vielleicht wird es also wirklich zu dem Ende kommen, das ich mir immer ausgemalt habe. Hopefully!
via: TVLine Bilder: The WB