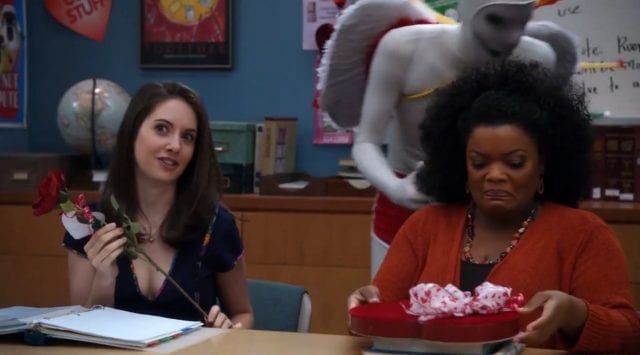 Vor Kurzem hatten wir euch The Big Bang Theory, Friends und Seinfeld komplett ohne Witze vorgestellt. Nein, hier geht es nicht um vermeintliche Kritik an der Komik der Formate, sondern um Schnitt-Arbeiten von YouTuber Tunglebrek. Der schneidet die Episoden jeweils so um, dass ausschließlich die eigentliche "Handlung" der Folge bestehen bleibt. Und das ist zumeist nicht wirklich viel.
Wer also handlungstechnisch up to date kommen möchte, könnte ganze Staffeln in der Mittagspause aufholen.
Jetzt hat Tunglebrek vier weitere Comedy-Formate der Entschlankung unterzogen: Community (S01E16), The Office (US, S05E09), Curb Your Enthusiasm (S02E03) und Everybody Loves Raymond (S04E05) sind in der zweiten Runde dabei. "Curb" liefert dabei mit 4:28 den bisher gehaltvollsten Zusammenschnitt, The Office mit 1:07 den kürzesten. Erneut, einfach grandios, vor allem, wenn man die Folgen im Original kennt.
Und ja, Spoiler, irgendwie… aber alles alte Folgen und bei Sitcoms ist die Handlung doch eh meist schmückendes Beiwerk.
"Community without the jokes. No yucks, no fluff, only the barest story essentials."
Community | NO JOKES, ALL PLOT

The Office (US) | NO JOKES, ALL PLOT

Curb Your Enthusiasm | NO JOKES, ALL PLOT

Everybody Loves Raymond | NO JOKES, ALL PLOT

-->