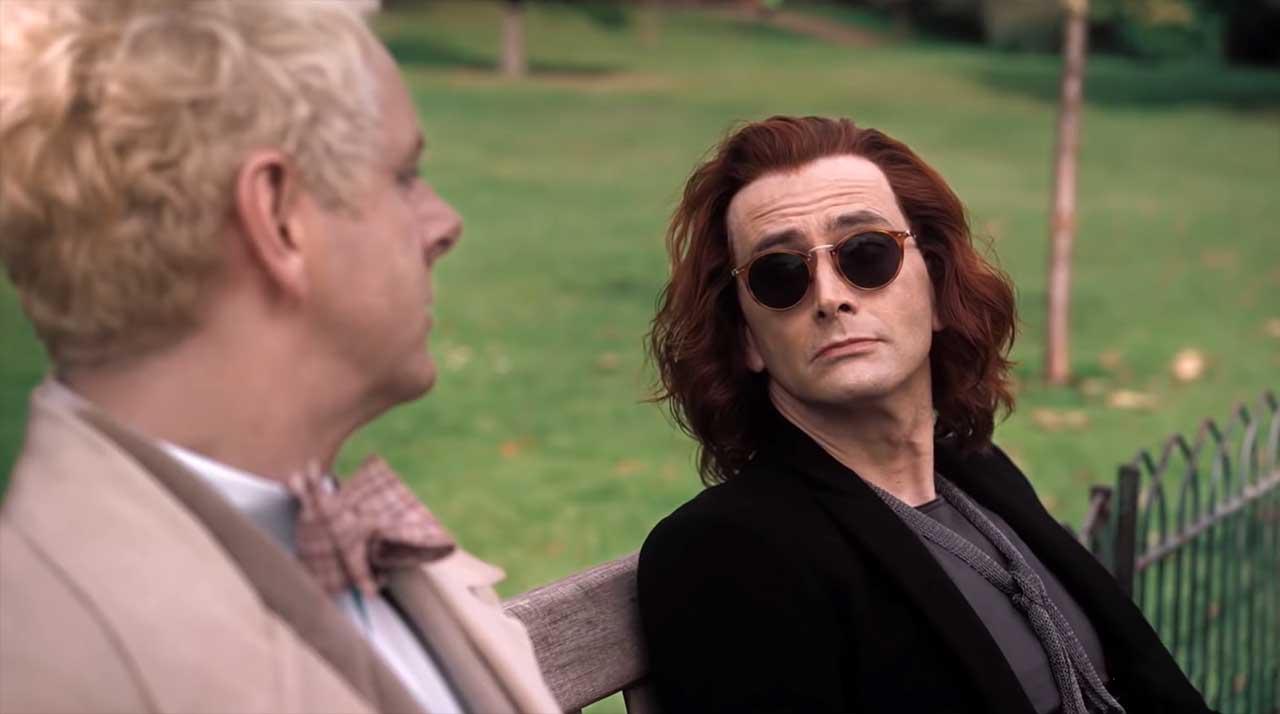 Ups, kann ja mal im Eifer des Zorns passieren. Und wer soll schon alles überblicken können, bei all den neuen Serien und Anbietern?! Das erfolgreich gestartete Original "Good Omens" steht noch immer ganz oben auf meiner Watchlist, persönlich, sowie beim Anbieter selbst. Amazon Prime Video. Empörte US-Christen haben aber kurzerhand den Streaming-Dienstleister verwechselt und im Rahmen einer Online-Petition zur Abschaffung der Serie diese Aufforderung an Netflix gerichtet. Tausende hatten die Petition bereits virtuell unterzeichnet, ehe der Fehler auffiel (ggf. auch durch das virale Verbreiten und Darüberlustigmachen im Netz gefördert).
"Due to an oversight by Return to Order staff, this petition originally listed Netflix as responsible for the offensive series "Good Omens." Amazon Video released the series on May 31. We regret the mistake, and the protests will be delivered to Amazon when the campaign is complete."
Die Aufruhr über die Serie "Good Omens" kommt übrigens aufgrund der "blasphemischen" Aspekte. Angeblich hat die Terry Pratchett-Geschichte so einige Dinge parat, die mal so gar nicht mit dem christlichen Weltbild vereinbar sind. Hier ein paar "Highlights" aus der "Anklageschrift": Ein Engel und ein Dämon als Freunde? Geht gar nicht! Dass Gott von einer Frau gesprochen wird? Unerhörlich! Die vier apokalyptischen Reiter werden lediglich als eine Gruppe Biker portraitiert? Oh man… Das trieft ja nur so vor Fehlern biblischen Ausmaßes. Ich muss sie wohl doch endlich mal anschauen!
War dieser Fehler jetzt eigentlich eine serielle Streaming-Blasphemie? "Du sollst keine anderen Götter haben neben mir", sagte Streaming-Gott Amazon Prime Video einst, aber nein, sie ergötzten sich alle an Netflix…
via: theguardian