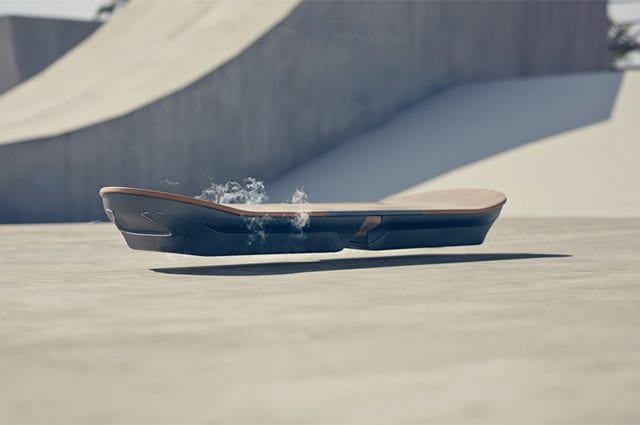 Das Hoverboard ist da: Was vor rund 25 Jahren im zweiten Film der Back to the future-Reihe noch Fiktion war, könnte heute tatsächlich Realität werden. Lexus hat jetzt ein Hoverboard vorgestellt. Das Timing passt: Marty McFly ist seinerzeit ins Jahr 2015 gereist und war dort auf einem Hoverboard – quasi einem Skateboard ohne Rollen – unterwegs.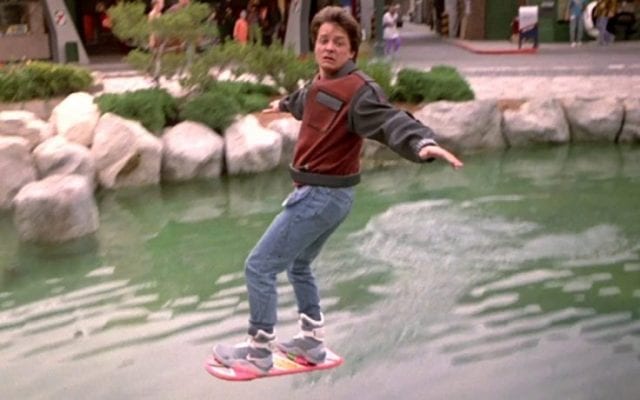 Das Lexus Hoverboard verwendet Magnet-Schwebekraft, um eine reibungslose Fortbewegung zu ermöglichen. Durch die Verbindung aus mit flüssigem Stickstoff gekühlten Supraleitern und Dauermagneten konnte Lexus die Idee in die Realität umsetzen.
Back to the Future II 2 : Hoverboard Scene
In der animierten Serie wurde die Hoverboard-Idee übrigens leider nicht aufgegriffen.