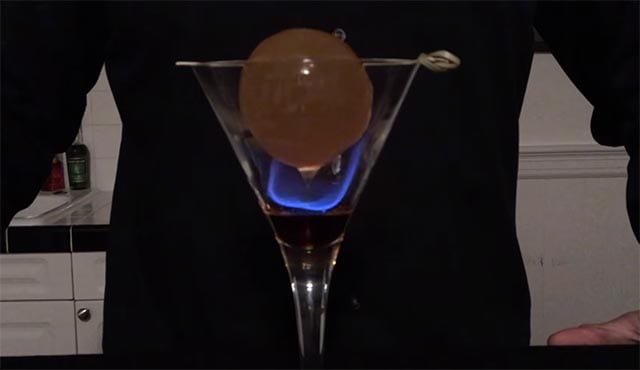 Es ist Wochenende. Ihr wollt eure Freunde mit einem geekigen aber auch so ungemein coolen Drink beeindrucken? Wie wäre es mit dieser Kreation aus Eis und Feuer von Cocktail Chemistry? Bedarf ein wenig Vorbereitung, aber bis zum nächsten "Game of Thrones"-Rudelgucken dürftet ihr das raus haben. Macht absolut was her, wenn der Schmelzpunkt erreicht worden ist und sich der Drink quasi selber löscht.
"I created this cocktail as a tribute to Game of Thrones, based on the book series 'A Song of Ice and Fire'. Exercise caution whenever using fire in cocktails."
Alle Informationen zum Cocktailrezept und den benötigten Utensilien findet ihr hier. Happy mixing!
via: sploid