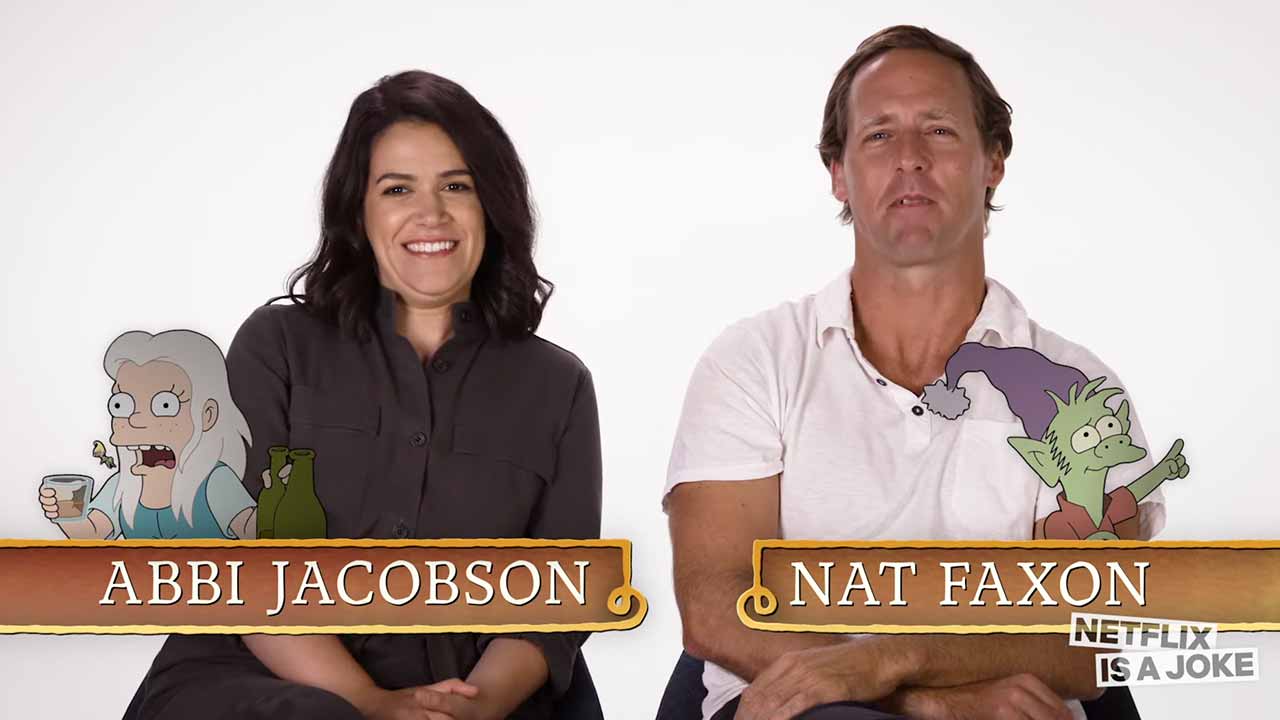 Es ist ja grundsätzlich bereits immer wieder interessant, die Gesichter hinter den Stimmen animierter Figuren zu sehen, auch wenn man bei großen Produktionen in der Regel ja recht prominente Namen hinter dem Mikrofon sitzen hat. So wie beim Netflix Original "Disenchantment", wo Abbi Jacobson ("Broad City") und Nat Faxon ("Friends From College"), die Rollen von Bean und Elfo sprechen. Netflix Is A Joke geht aber noch einen Schritt weiter und zeigt uns nicht nur, wie die beiden aussehen und allgemein reden, sondern lässt die Synchronsprecher auch mal versuchen, die Rollen des jeweils anderen zu sprechen. Spaßig!
"Abbi Jacobson & Nat Faxon, the voices of Bean and Elfo in Disenchantment, attempt to voice each other's characters in Character Swap."
Hier geht es übrigens zu unserem Review zum 3. Teil der animierten Netflix-Serie.