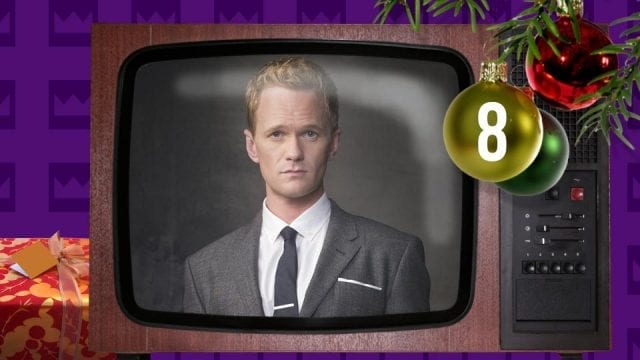 Eine Hommage an den coolsten Sitcom-Typen aller Zeiten? Challenge accepted! So, jetzt mal aufpassen hier – I'm about to drop some tribute! It's gonna be legen… wait for it!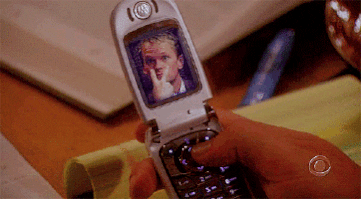 Hier geht es definitiv um den größten Frauenversteher dieses Adventskalenders. Eine coole Sau im Anzug, stets mit dem richtigen Spruch auf den Lippen, einem Zaubertrick im Ärmel und einem genialen Party-Soundtrack in den Taschen. Der "Swarley" der Moderne, der nicht nur die Liberty Bell geleckt hat, sondern… naja… über 200 Frauen hatte.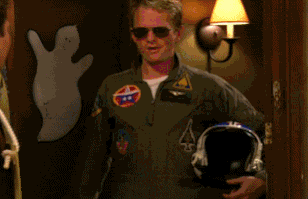 Neben seinem ungemeinen Talent im Laser Tag-Spielen kann Barney auch richtig gut Zigarre rauchen und Whiskey trinken. Und Bücher schreiben. Sein Bro Code demonstriert, dass für ihn Freundschaft ungemein wichtig ist. Sein Playbook, dass er gerne theatertechnisch aktiv ist, auch wenn es ein mehrstündiges Roboter-Special ist. Außerdem ist Barney ein großer Freund von Wetten, weniger dagegen von Schlägen. Zumindest gegen ihn selbst.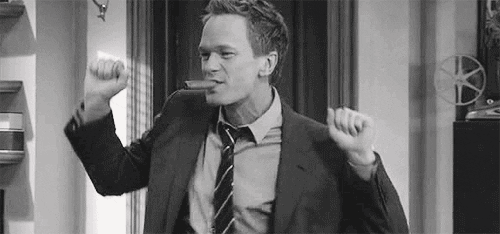 Der Erfinder der Pyramid of Screaming hat auch wichtige gesellschaftliche Regeln und Normen mit entwickelt. Die Hot/Crazy-Scale, Drei-Tages-Regel oder auch die Platinum Rule sind allesamt moderne Errungenschaften der Sozialwissenschaften. Doch auch beruflich ist Barney ein Vorbild im Bereich der… Awesomeness.
Wer Motivationsposter so cool findet wie One-Liner, Robin Scherbatzky, gigantische Fernseherwände und Stormtrooper-Figuren – der findet in Barney Stinson einen guten Wingman und Freund fürs Leben. Danke, Barney, dass du mir mit How I Met Your Mother eigentlich meine erste Serie geschenkt hast, die ich im Original-Ausstrahlungstakt aus den Staaten verfolgt habe. Spätestens mit deinem kongenialen Ted-Selbstbewusstseins-Streich mit Mary The Parallegal hast du dich unsterblich gemacht. Darauf ein digitales High Five!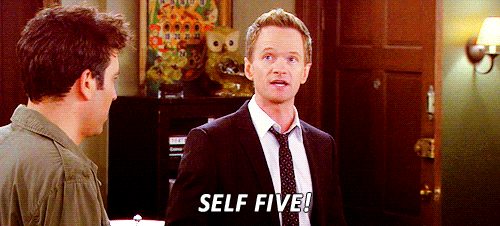 Nur schade, dass es dich jetzt quasi nicht mehr gibt. Acht Jahre sind vorbei, viele tolle Folgen und sensationelle Abende und Geschnehnisse. Auch wenn ab der Hälfte der Zeit viel gestreckt wurde und nicht alles soo awesome wie zu Beginn war – das war eine tolle Zeit und du bist trotz der zunächst oberflächlich erscheinenden Oberfläche ein verdammt netter und cooler Kerl.
dary!