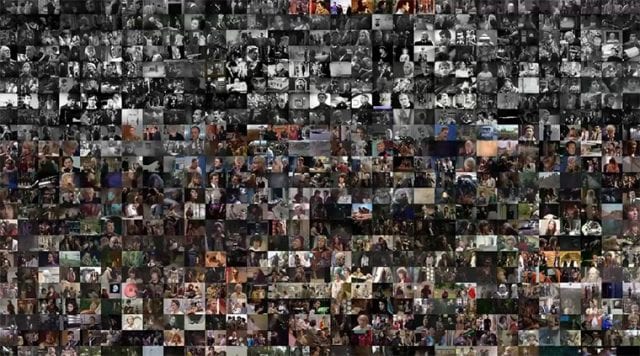 Einen wahren Ritt durch Raum und Zeit bietet uns YouTuber OmniVerse mit diesem Zusammenschnitt. Alle "klassischen" Folgen des Doctor-Epos' aus dem 21. Jahrhundert werden gleichzeitig abgespielt (also nein, es sind nicht ALLE-alle, aber alle alten). Zumindest die ersten 15 Minuten. 707 Folgen, wow. Dabei finde ich vor allem interessant, wie aus dem noch recht strukturierten und gleichförmigen Intro es nach und noch komplett wuselig wird. Definitiv kopfschmerzfördernd.
"ALL the Doctor Who from the last century! …. No, make that the last millennium (seems more apt!)!"
Includes William Hartnell (135), Patrick Troughton (119), Jon Pertwee (128), Tom Baker (178), Peter Davison (71), Colin Baker (31) and Sylvester McCoy (42) episodes, and to round out the era, Peter Cushing (2) and Paul McGann (1)!