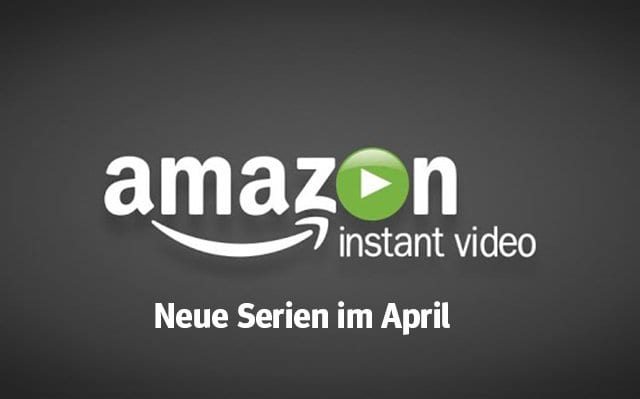 Der April startet in diesem Jahr mit einem verlängerten Wochenende – dem Osterwochenende. Amazon Prime Video legt uns im April allerdings nur vier neue Serieneier ins Nest, davon zwei Prime Originals und zwei Exclusives. Auch wenn das erstmal nach wenig aussieht – man muss ja auch irgendwie nachkommen mit dem Schauen des ganzen Stoffs. Wem das dann immer noch zu wenig Serienfutter ist – Kira hat uns bereits die Highlights bei Netflix aufgelistet.
Amazon Prime Video – die neuen Serien und Staffeln im April 2018
13. April
Bosch, Staffel 4 (Prime Original, exklusiv verfügbar)
Detective Harry Bosch ermittelt wieder: Die vierte Staffel des Prime Originals Bosch beginnt an einem Abend, bevor ein Bürgerrechtsprozess gegen das LAPD startet. Ein Anwalt wird ermordet und Bosch (Titus Welliver) wird beauftragt, eine Task Force zur Aufklärung des Verbrechens zu leiten, bevor in der Stadt ein Aufstand ausbricht. Er muss dabei jeder Spur nachgehen, auch wenn es seine eigene Abteilung wieder einmal ins Rampenlicht rückt. Ein Mord ist mit dem anderen verflochten und Bosch muss mit seiner Vergangenheit Frieden schließen, um eine Gerechtigkeit zu finden, die ihm für lange Zeit entgangen ist.
16. April
Fear the Walking Dead, Staffel 4 (Prime Exclusive)
Darauf bin ich ja besonders gespannt, immerhin gibt es viele neue Darsteller, einen Charakter, den wir bereits aus "The Walking Dead" kennen, und einen Zeitsprung. Dazu kommt, dass uns das Ende der letzten Staffel mit vielen offenen Fragen zurückließ – nun geht der Kampf von Madison Clark (Kim Dickens) und ihrer Familie gegen die Walker in der vierten Staffel von Fear the Walking Dead weiter. Die neuen Folgen sollen durch die vielen Veränderungen eine andere Perspektive auf die Geschichte zeigen.
26. April
The Path, Staffel 3 (Prime Exclusive)
Aaron Paul, der auch Produzent von "The Path" ist, bleibt dem Cast in Staffel 3 erhalten, wie auch Hugh Dancy und Michelle Monaghan. Showrunner Jessica Goldberg zeichnet wieder verantwortlich für die Geschichten in der dritten Staffel, Jason Katims und Michelle Lee bleiben dem Produktionsteam erhalten. Die erste und zweite Staffel "The Path" stehen aktuell bei Amazon Prime zum Abruf bereit.
27. April
Little Big AWESOME (Prime Original, exklusiv verfügbar)

Klingt wie unsere erste eigene Serie hier bei serieslyAWESOME, ist aber dann doch "nur" ein neues Angebot für Kinder auf Amazon. Der Streaming-Dienst beschreibt die Kinder-Serie so: Der eine ist klein, der andere groß, gemeinsam sind sie schlichtweg genial – Willkommen in der kunterbunten und surrealen Welt des rosa Riesen Gluko und seines kleinen Freundes Lennon, die in schönster "Adventure Time"-Manier witzig-skurrile Abenteuer erleben. Nicht nur mit zauberhaften süßen kleinen Kätzchen…" Soso…

-->