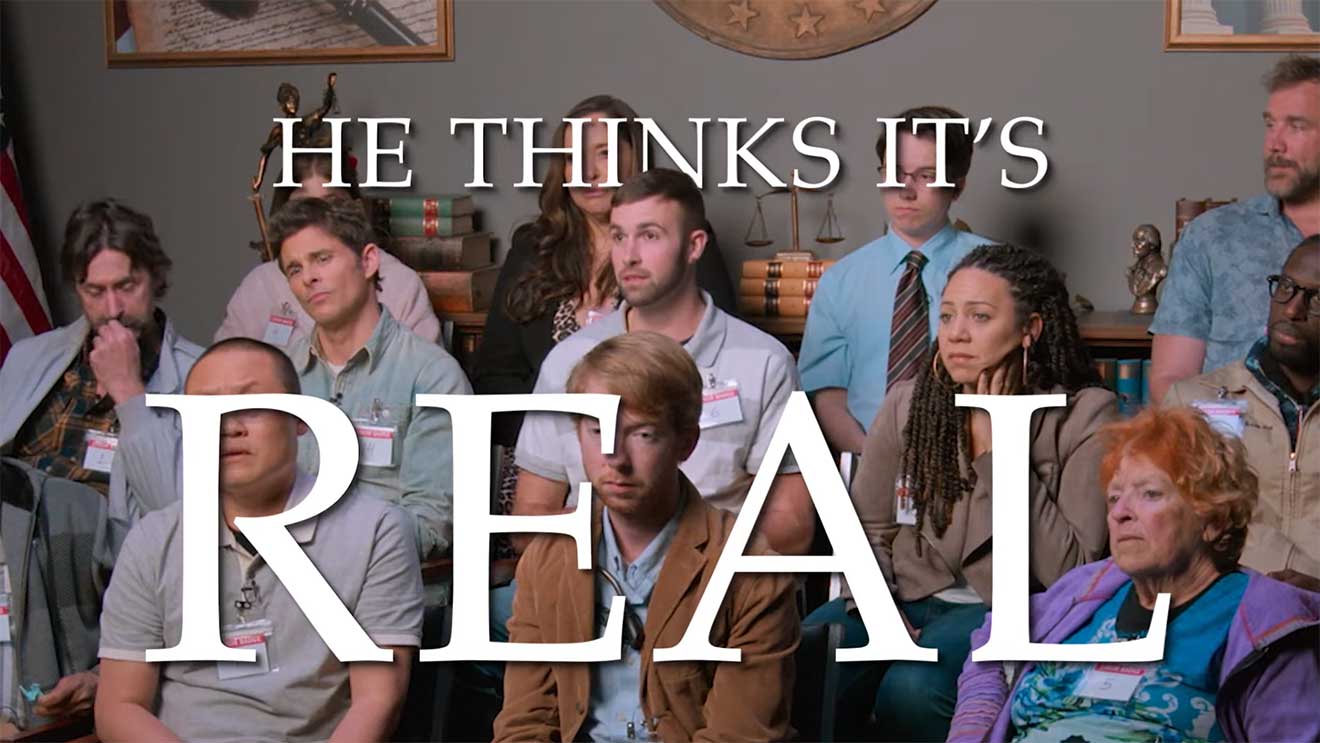 Wie kann man das Genre Mockumentary noch realistischer anmuten lassen? Indem man eine Prise Reality-TV einstreut. Einige Leute, die an "The Office" und "Bad Trip" mitgearbeitet haben, stecken hinter "Jury Duty", einem neuen Format von Amazon Freevee, also dem kostenlosen Angebot nebst Prime Video. Der Clou an der Produktion: Alle Teilnehmenden an einem unechten Gerichtsverfahren sind Schauspieler:innen – bist auf einen Geschworenen. Ronald Gladden hat keine Ahnung, was sich abspielt, und denkt, die Kameras wären aufgrund des Falles oder der Teilnahme von James Marsden ("Westworld") da, der natürlich als Schauspieler auffliegen würde, aber die "Ich bin eine Person des öffentlichen Lebens (und alle Bürger:innen können zum Schöffendienst berufen werden)"-Karte ausspielt.
Ja, das Konzept klingt sehr sonderbar, ich weiß. Macht euch euer eigenes erstes Bild mit dem offiziellen Trailer zur skurrilen Halb-Fiktion-halb-Realitität-Serie:
"Jury Duty is a new docu-style comedy series that takes an exclusive, never-before-seen look at the highly classified experience of serving on a jury. In a normal case, jurors are forbidden from revealing any details about the case they preside over, but this isn't a normal case. The entire case is fake, and everyone involved is an actor – except for one guy who thinks the whole thing is real."
Ich bin mir unsicher, wie weit das wirklich trägt. Das klingt von den Anlagen her eher wie ein Spin-off zu "Murderville", nur dass dort die Beteiligten wissen, dass sie als einzige improvisieren und in einem Fake-Szenario stecken. Entsprechend hätte ich gedacht, man sieht jede Folge eine andere Person auf dem Geschworenen-Platz.
"Jury Duty" startet am Freitag, den 7. April. Dann werden auf der kostenlosen Plattform Freevee die ersten vier der insgesamt acht Folgen erscheinen. Die zweite Hälfte gibt es dann wöchentlich in Doppelfolgen, man kann also auch ganz gut bis 21. April warten, um die komplette Staffel schauen zu können.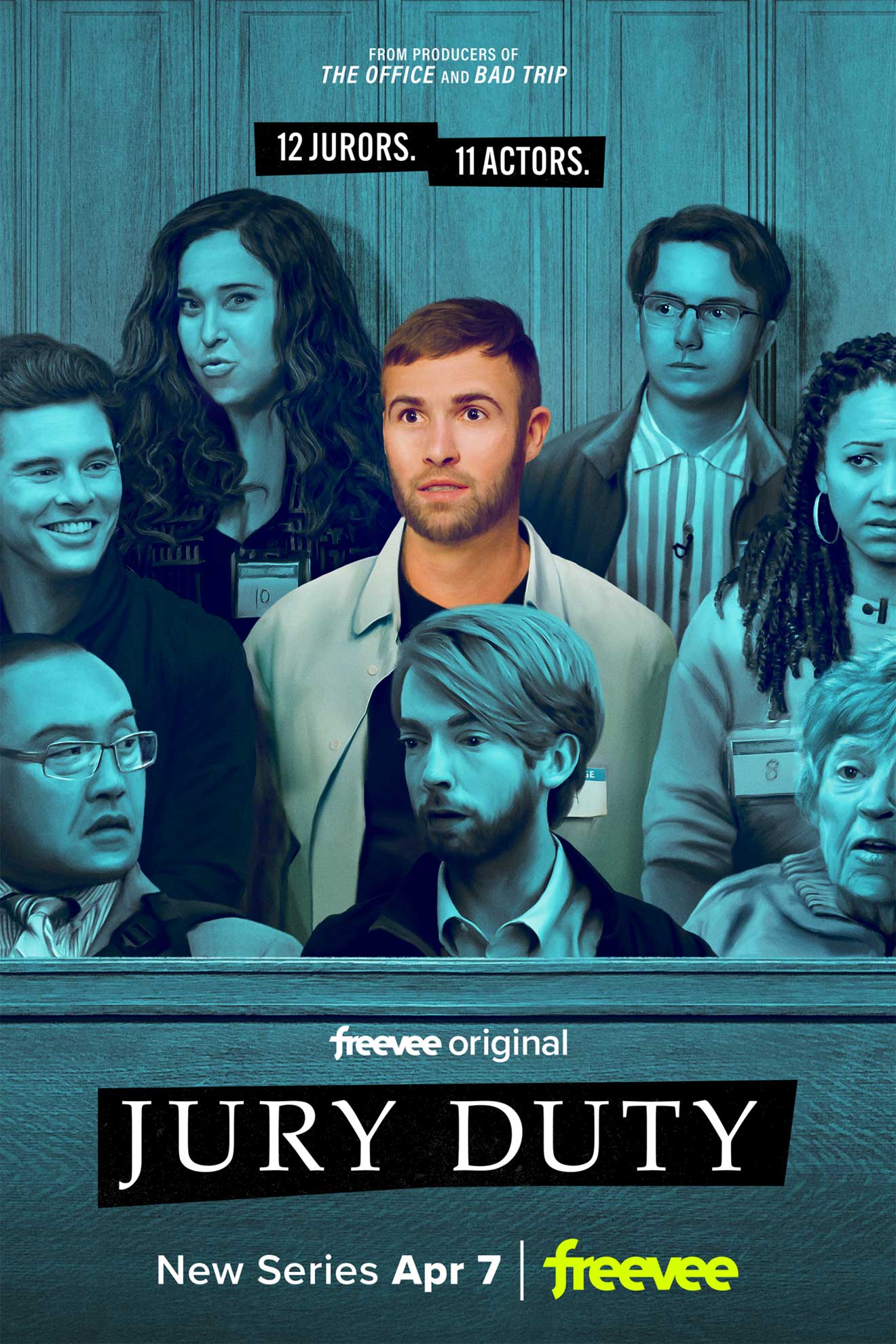 Bilder: Amazon Freevee

-->