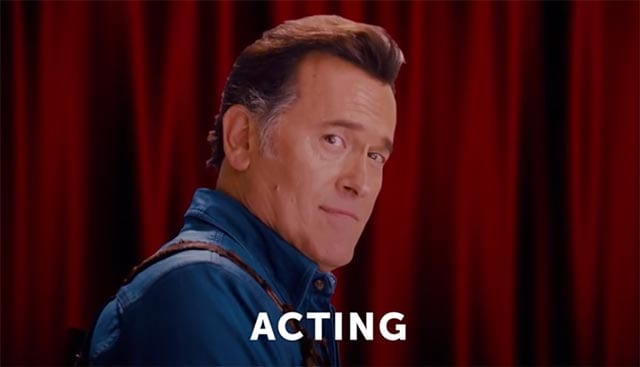 Bruce Campbell ist eben dieser bescheidene Typ, der einfach mal für sich selbst als bester Hauptdarsteller für die nächsten Emmy Awards wirbt. Charmant und mit Kettensägenhand wie eh und je. Also ich würde ihm ja einen geben. Wenn nur er nominiert wäre. Ansonsten eher der Serie selbst, die in der ersten Staffel einfach klasse war!
"Bruce Campbell wants you to know that he deserves to be put up against Jeffrey Tambor and Anthony Anderson (presumably) for Outstanding Lead Actor in a Comedy, and he doesn't have to shout over his chainsaw for you to hear it. Because he hasn't had to turn his chainsaw on. Yet. Are you hearing what's being said without being said here, Emmy voters, or does he need to break out the eyebrow again?"
via: Marco, der einen Emmy für sein Lebenswerk verdient hätte.