"Biohackers", eine sechsteilige Netflix Original Serie, startet am 20. August 2020. Die Serie sollte eigentlich bereits Ende April starten. Obwohl es in der Serie nicht um eine Pandemie geht, hatte sich Netflix gemeinsam mit den Machern kurzfristig dazu entschieden, sie vor dem Hintergrund der Ausbreitung des Corona-Virus vorerst nicht zu zeigen. Zu Beginn der Serie ist eine Szene zu sehen, die auf manche Zuschauer zum damaligen Zeitpunkt hätte verstörend wirken können.
Das sechsteilige Netflix Original von Showrunner und Regisseur Christian Ditter ("How to be Single", "Love, Rosie", "Girlboss") startet weltweit gleichzeitig am 20. August 2020 auf Netflix. Neben Luna Wedler und Jessica Schwarz spielen Caro Cult, Adrian Julius Tillmann, Thomas Prenn, Sebastian Doppelbauer und Jing Xiang sowie Benno Fürmann.
Netflix' Biohackers – darum geht's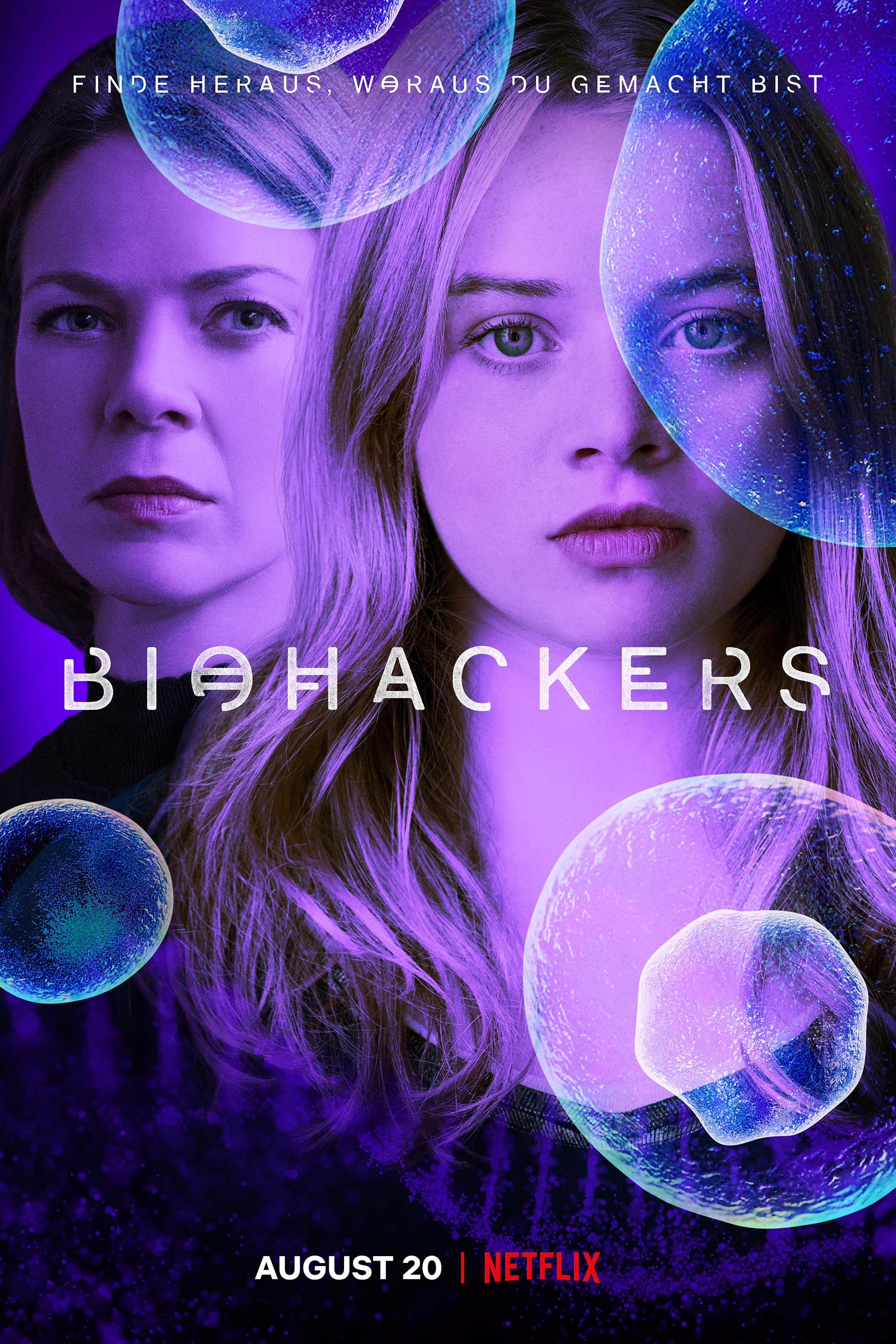 "Biohackers" erzählt eine Geschichte von Freundschaft, Liebe und Rache an einer deutschen Universität vor dem Hintergrund von Biohacking-Technologie und seiner ethischen Implikationen. Im Mittelpunkt steht das Duell zweier Frauen: Mia, gespielt von Luna Wedler ("Das schönste Mädchen der Welt", "Dem Horizont so nah"), ist Medizinstudentin und verfolgt unerschrocken und zielstrebig einen eigenen geheimen Plan. Ihre Gegenspielerin ist die Star-Dozentin und Bio-Wissenschaftlerin Prof. Tanja Lorenz, gespielt von Jessica Schwarz ("Das perfekte Geheimnis", "Narziss und Goldmund").
Mia beginnt also ihr Medizinstudium an der Uni Freiburg, doch schnell stellt sich heraus, dass ihr Interesse an revolutionärer Biohacking-Technologie nicht nur wissenschaftliche Gründe hat: Sie will das Vertrauen von Star-Dozentin Prof. Tanja Lorenz gewinnen, mit der sie ein dunkles Geheimnis verbindet. Um den Tod ihres Bruders aufzuklären, begibt sie sich in eine gefährliche Welt voller illegaler Gen-Experimente. Als sie den genialen Biologiestudenten Jasper und seinen geheimnisvollen Mitbewohner Niklas kennenlernt, muss sie sich entscheiden: Zwischen ihren Gefühlen und ihren Prinzipien, zwischen Rache für ihre Familie und dem Schutz ihrer neuen Freunde.