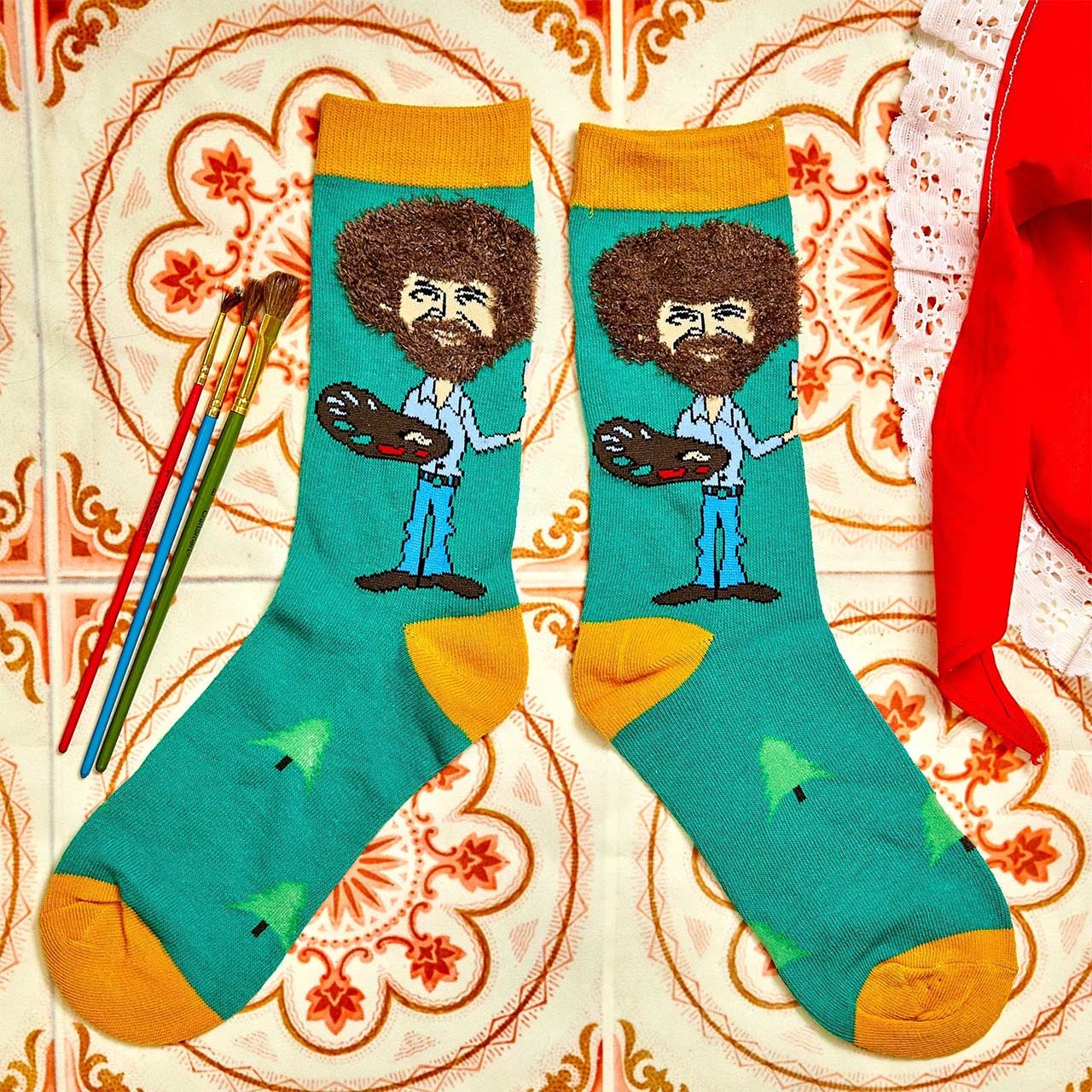 Hach, was hat der gute Bob Ross seinen Zuschauern doch das Herz erwärmt, als er uns im Fernsehen drinne in aller Seelenruhe die schönsten Bilder gemalt hat. Jetzt kann er auch eure Füße wärmen (ist ja gerade in der Hitzewelle total wichtig…). Als nettes Gimmick haben diese Bob Ross-Socken auch eine haarige Afro-Bart-Kombi zu bieten. Ist ja bald Weihnachten, woll?!
"Because who wouldn't want to feel Bob Ross' luscious, curly hair?! These socks feature an oh so happy Bob Ross with his beloved paint palette and his stand out hair. Feel them – they're fuzzy! Rock these socks and you'll be dreaming of happy little trees!"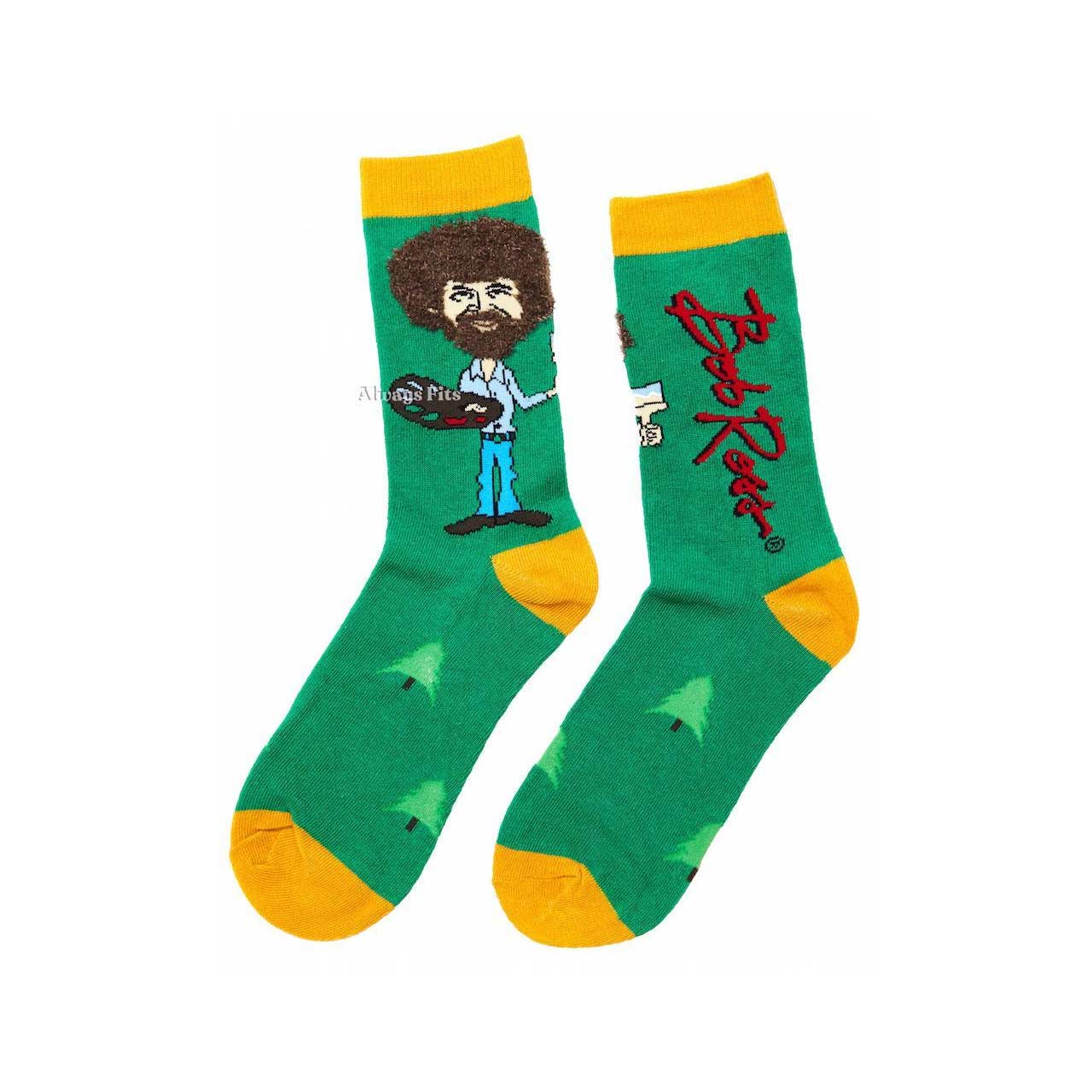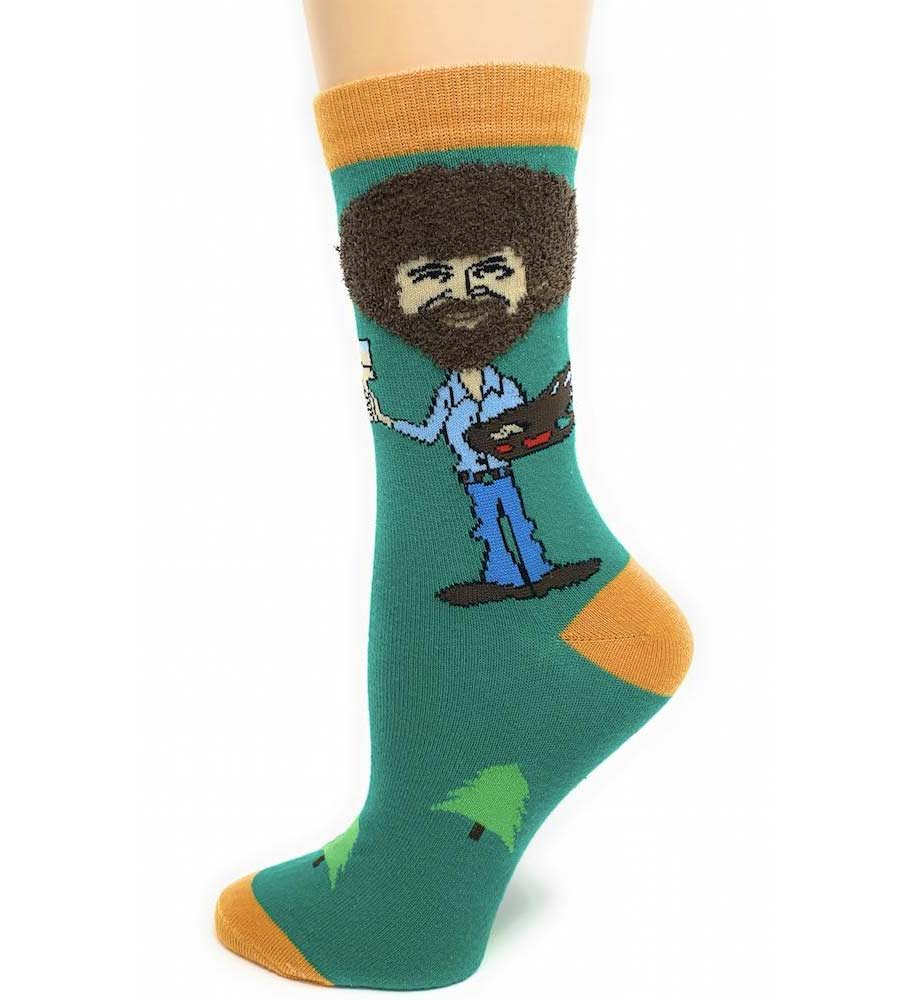 Kaufen kann man die Teile übrigens bei AlwaysFits.com, was allerdings auch einen Versand aus den USA bedeutet. Außerdem sollen diese Socken hier Frauendesigns sein, was an sich ja wurscht ist, aber größtentechnisch liegt man da wohl bei 36-41.
Wer lieber größere und vor allem ohne größere Versandkosten Bob Ross-Socken kaufen möchte, kann das auch auf Amazon tun (Partnerlink).
via: blogbuzzter