Wie selbst wenig aufmerksame Zuschauer der Serie "Bob's Burgers" wissen, gibt es jeden Tag den "Burger of the day", dessen Hauptzutat meist Wortwitz ist. So ergibt sich immer mal ein netter Gag, der schüchtern an der Restaurant-Wand hängt, oftmals dürften die Kreationen aber nicht wirklich schmackhaft sein.
Cole Bowden versucht es aus! Auf TheBobsBurgerExperiment.com kocht er die skurrilen Kreationen nach und veröffentlicht seine Rezepte.
"I take the punderful name from Bob's Burger of the Day chalkboard, come up with a recipe for it, and make it. I haven't made a bad one yet (mostly)."
Das hat ihm bereits so viel Erfolg und Aufmerksamkeit eingebracht, dass demnächst ein Buch mit den Rezepten heraus kommt und er auch bereits den Voice Cast der Serie bekochen durfte. Eine schöne Idee, die mal wieder zeigt, wie sehr Fantum und Seriengeilheit die Grenzen ins richtige Leben überschreiten können.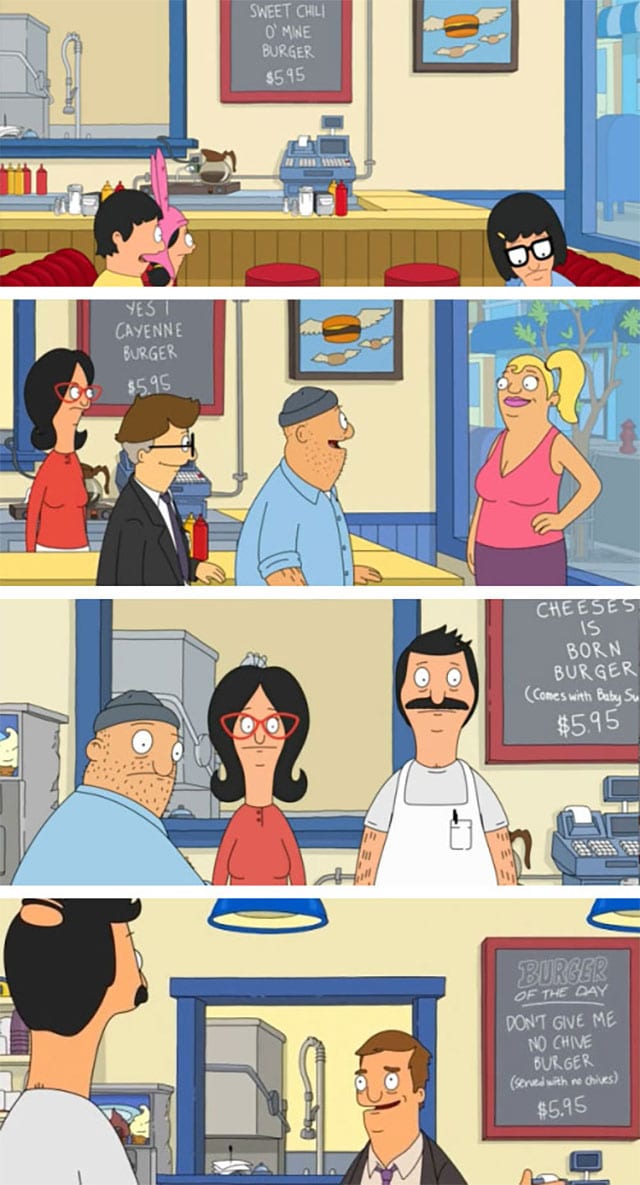 Viele der Burger of the day-Schilder gibt es in diesem Tumblr zu finden. Bei Business Punk haben wir übrigens gerade einen Artikel veröffentlicht, welche 12 Dinge Entrepreneure von Bob's Burgers lernen können.

-->