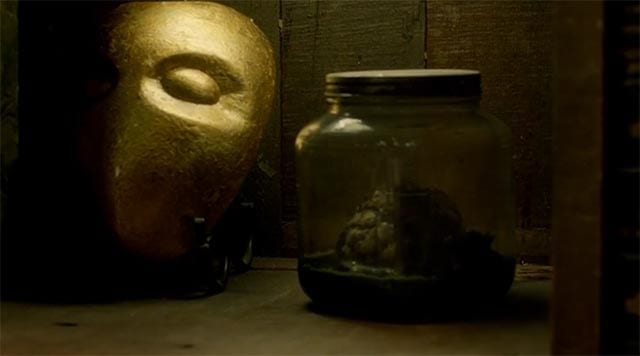 Klapperschlangen und ein neues Bein – diese Episode startet wundervoll, zumindest wörtlich betrachtet, die letzten Openings waren jedoch deutlich stärker. Und auch insgesamt wirkt es leider alles größtenteils handzahm und verschleiert. Ein Priester mit unglaublichen Kräften wirkt Wunder mit hitzigen Nebenwirkungen.
"Blind faith can be a dangerous thing." (Zed)
Eine etwas abgedrehte und nur schwer zugängliche Story. Die Folgen zuvor waren in sich kompakter, etwas runder und smarter aufgebaut. Hier hätte sich bzgl. der ganzen Glaubens-Thematik durchaus Spielraum für moralische Gedankenspiele geboten, die leider größtenteils ungenutzt bleiben.
"The world is not puppydogs and rainbows, you can't pray the evil away." (Constantine)
Absurd wird es dann, als Kirchenzombies in Horde angreifen. Dazu sind die Kämpfe recht schlecht inszeniert. Wenigstens weiß das Ende einen netten Turn und Ausblick zu bieten.
Ohne den Charakter Constantine wäre das ein sehr farbloses Erlebnis gewesen. Aber so ein schöner Engel ist ja auch mal eine willkommene Abwechslung. Und der "like hell!"-Move von Manny war durchaus badass. Durch das temporeiche Ende, die neue Trophäe und die Badewannen-Affäre von Zed konnte gerade noch absolutes Unheil im Rating-Bereich verhindert werden. Nun bleibt abzuwarten, welche Hintergründe die Geschichte mit Zed noch aufbringt – und welche Konsequenzen Manny für seine Tat erleiden muss.