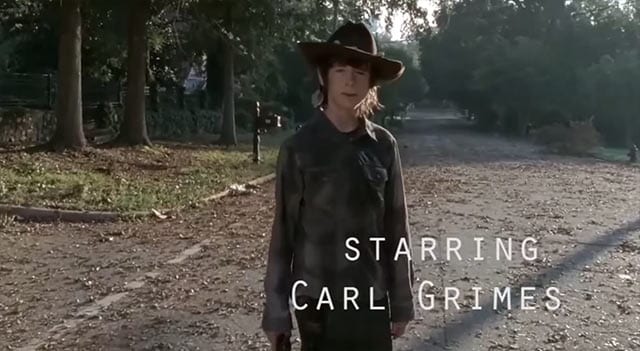 Das war tatsächlich naheliegend, dass noch jemand etwas aus dieser Szene der letzten Folge The Walking Dead machen wird. Es war einfach derart inszeniert und seltsam. Fehlt eigentlich nur noch die aufgesetzte Sonnenbrille.
"Carl and Rick Grimes have a case to crack."
Spoilert minimal eine kleine nicht allzu tragische Szene der aktuellen Folgen und ein paar Mini-Aufnahmen aus der Vergangenheit.
UPDATE: Video ist leider offline.
via: pewpewpew