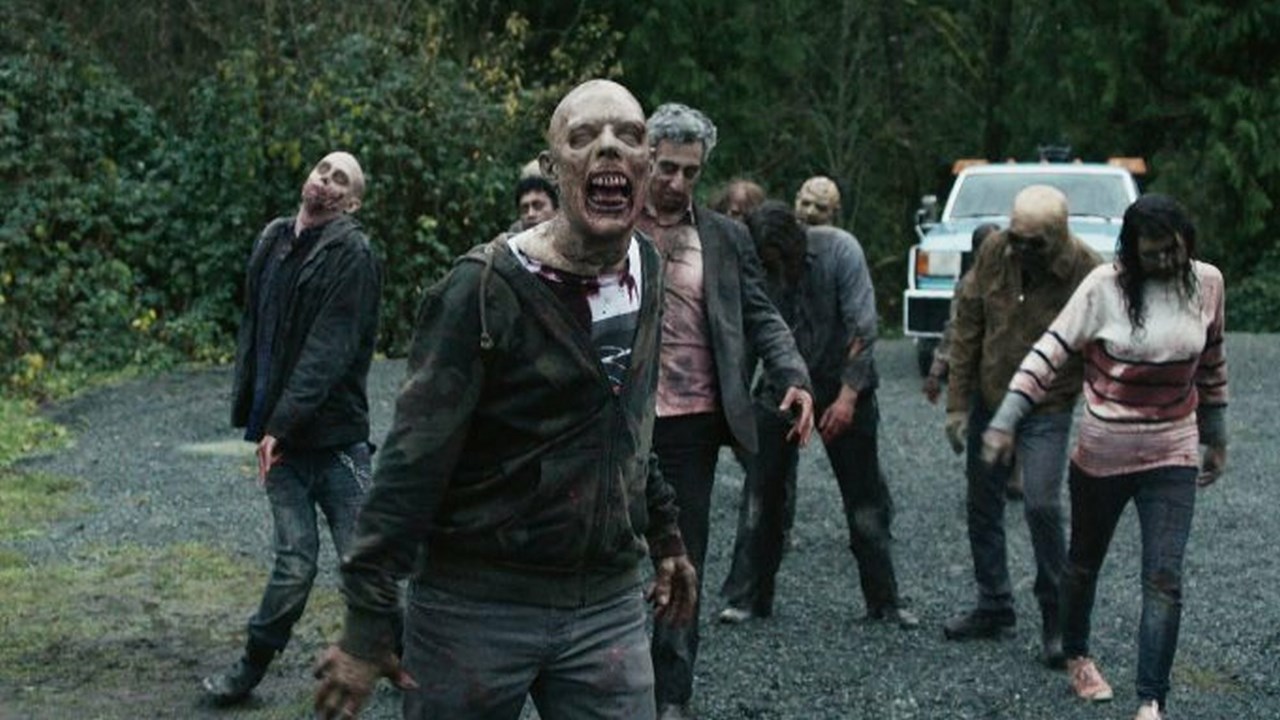 Mit die "Die Nacht der lebenden Toten" trat Kult-Regisseur George A. Romero 1968 eine Zombie-Euphorie im Kino los. Später legte er mit den Horror-Hits "Zombie" (OT: "Dawn of the Dead") und "Zombie 2" (OT: "Day of the Dead") nach. Nun kommt mit "Day of the Dead" eine serielle Hommage an die Werke des Genre-Meisters ins TV, die die ersten 24 Stunden einer Untoten-Invasion schildert. In den ersten zehn Episoden kommen sechs Fremde zusammen, um gemeinsam ums Überleben und gegen eine Horde von Untoten zu kämpfen.
"What the hell do I call this?" – "Zombie Apocalypse?"
Das Zombie-Genre eignet sich besonders gut, um Gesellschaftskritik unterzubringen. Die neue Serie mit unter anderem Keenan Tracey ("Bates Motel"), Miranda Frigon ("Charmed") und Kristy Dawn Dinsmore ("Vikings") scheint aber vielmehr auf blutige Splattereinlagen und Humor zu setzen. Das dürfte insbesondere Fans von Serien wie "Z Nation" gefallen. Verantwortlich für diese Zombie-Variante ist Regisseur Steven Kostanski, der derzeit mit dem abgedrehten SciFi-Splatter "Psycho Goreman" die Runde macht.
"Day of the Dead" startet im Oktober auf dem US-Sender Syfy. Ein deutscher Starttermin steht noch nicht fest.
Bilder: Syfy