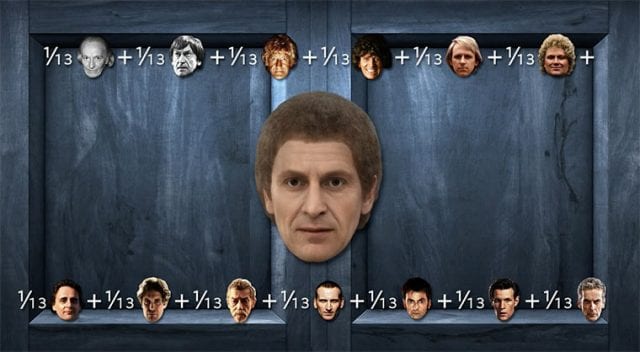 In zwei Wochen startet die neue Doctor Who-Staffel. Die dreizehn Doctors hatten wir euch ja bereits vorgestellt. YouTuber Dave Clipson hat sich jetzt aber die Mühe gemacht, sämtliche Gesichter der sehr unterschiedlich aussehenden Protagonisten, die über die Jahrzehnte den Doctor gegeben haben, mathematisch korrekt ineinander zu Morphen. Heraus kommt der durchschnittliche Doctor, der wie ein künstliches Puppengesicht oder ein Computerspiel-Charakter ausschaut.
"What do you get if you blend all thirteen faces of the Doctor together into a single face?"
(Out of Date) Doctor Who: The Average Face of the Doctor - Update Now Available!