Mit "Detective Grace" startet am 13. November 2022 im ZDF und in der ZDFmediathek eine neue britische Krimiserie, die im englischen (und wirklich sehenswerten) Seebad Brighton and Hove spielt. Das ZDF zeigt die ersten zwei Folgen, die zugleich die erste Staffel der ITV-Serie bedeuten. Bei ITV sind diesen Sommer bereits drei weitere Folgen gelaufen, nächstes Jahr wird es erneut drei Fälle geben. Anzunehmen, dass alle diese Fälle dann ebenfalls zum ZDF kommen werden. Die Serie, die auf den Bestseller-Romanen des Schriftstellers Peter James basiert , wurde von Drehbuchautor Russell Lewis ("Endeavour" und "Between the Lines", wofür er den Writers' Guild of Great Britain TV erhielt) mit zwei Folgen zum Leben erweckt, die die Romane "Dead Simple" und "Looking Good Dead" umfassen. Beide sind jetzt im ZDF und in der ZDFmediathek zu sehen.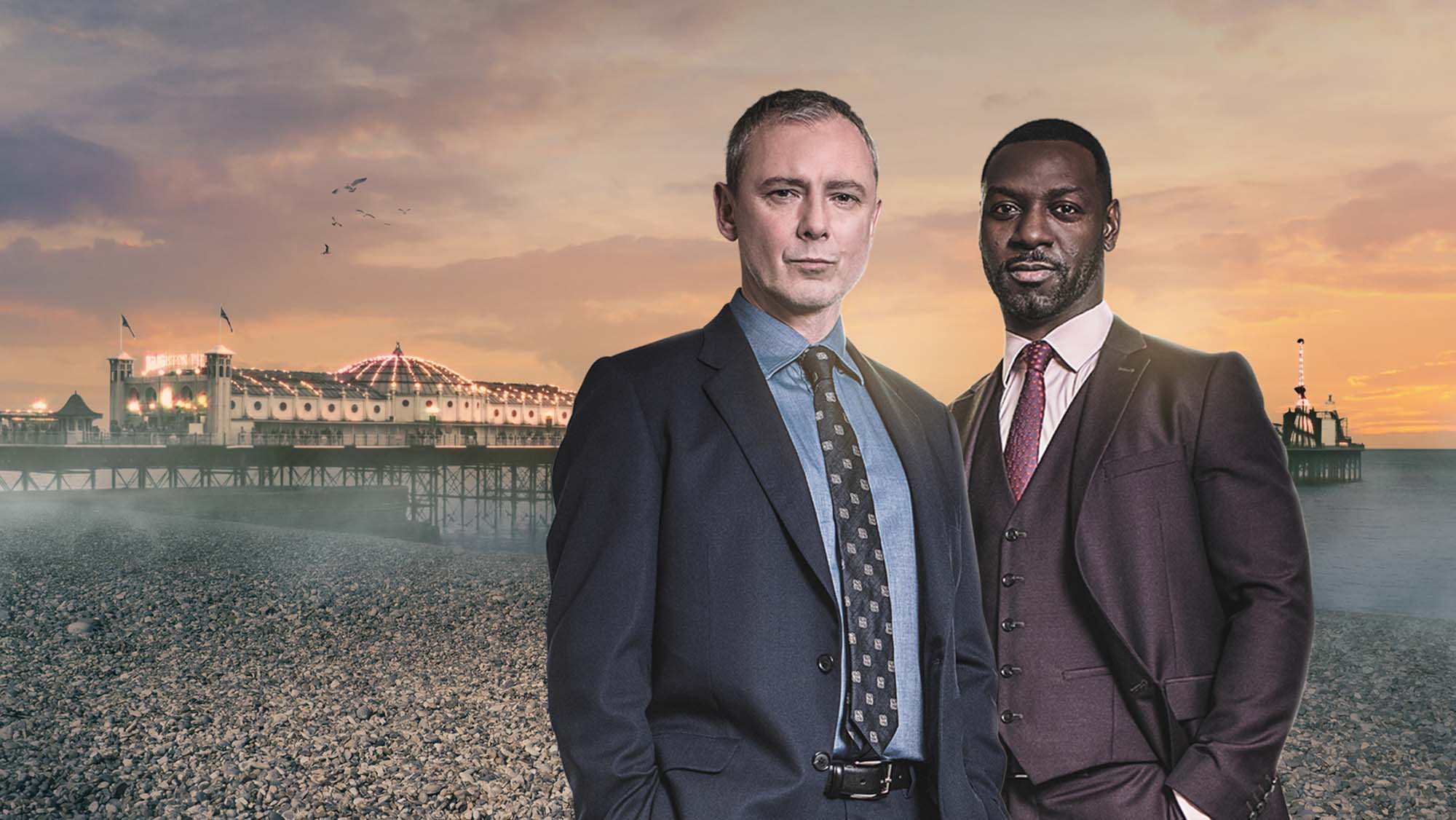 Worum geht's in den Folgen "Stirb ewig" und "Stirb schön" der britischen Krimi-Seriew "Detective Grace" (ZDF & ZDFmediathek)?
Im Mittelpunkt von "Detective Grace" (im Original übrigens nur "Grace") steht Detective Superintendent Roy Grace (gespielt von John Simm, den man schon in "Mad Dogs", "Doctor Who" oder "Strangers" gesehen haben könnte) geht im beliebten Seebad Brighton and Hove an der englischen Südküste auf Mörderjagd. Weil er Beweismittel an ein sogenanntes Medium weitergereicht hatte, wurde er in den ungeliebten Innendienst versetzt. Wegen seiner unorthodoxen Ermittlungsmethoden ist er nicht unumstritten. In einer persönlichen Angelegenheit kommt er jedoch nicht weiter: Seine Frau Sandy ist spurlos verschwunden.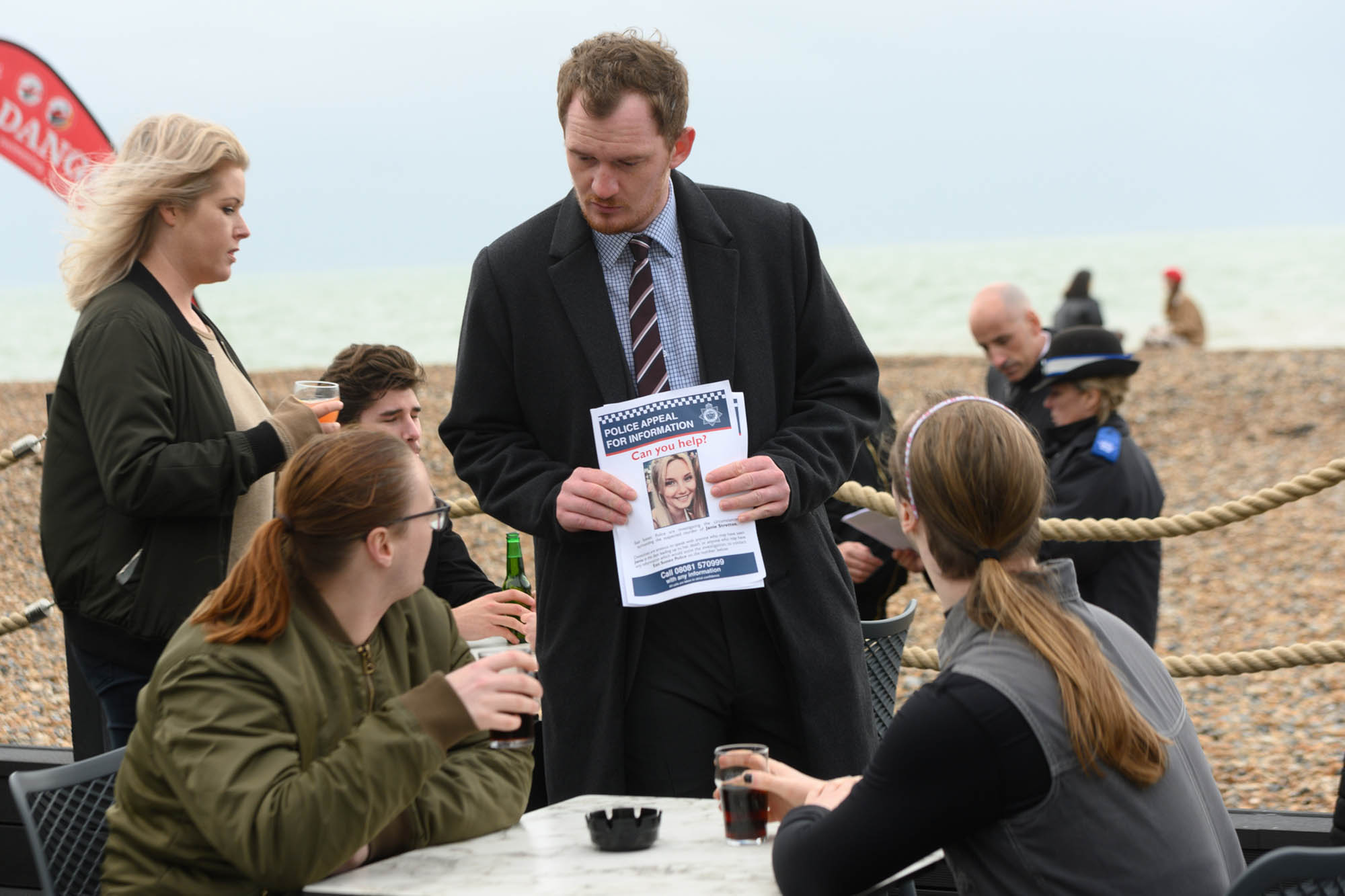 In "Dead Simple", oder "Stirb ewig", wie es bei uns heißt, läuft ein Junggesellenabschied aus dem Ruder. Es gibt Tote – und vom Bräutigam fehlt jede Spur. Detective Superintendent Grace begibt sich auf die Suche, nachdem ihn sein Kollege Detective Sergeant Glenn Branson um Hilfe bittet: Roy vermutet schon bald, dass Michaels Trauzeuge und Geschäftspartner Mark Warden etwas mit der Sache zu tun hat – denn er hatte es nicht rechtzeitig zur Party geschafft. Doch in diesem Fall ist nichts, wie es scheint, und schließlich sorgt Michaels verzweifelte Verlobte Ashley Haynes für eine überraschende Wende.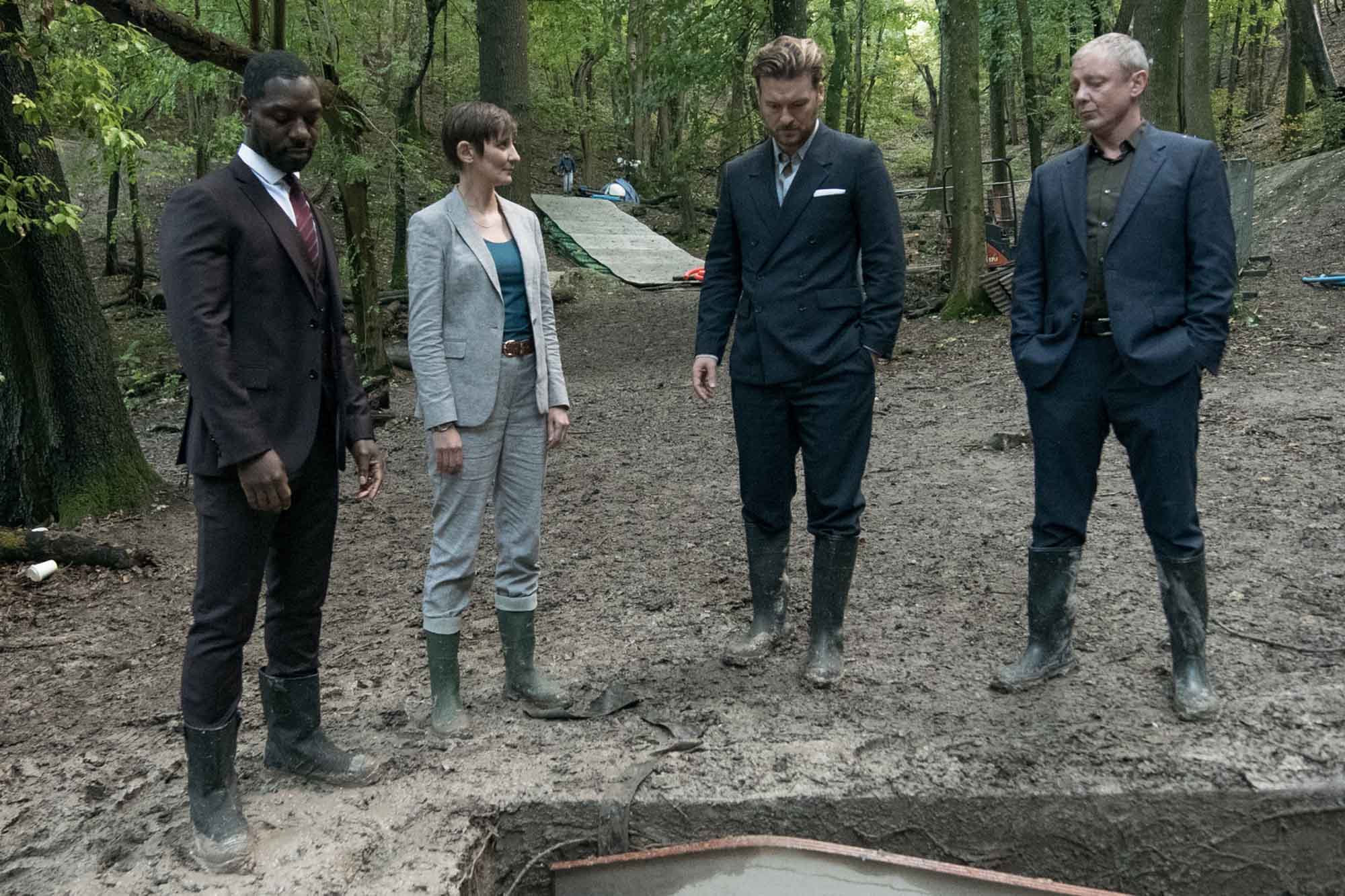 In "Looking Good Dead". bei uns "Stirb schön", wird in den Hügeln nördlich von Brighton die Leiche einer Frau gefunden. Detective Superintendent Grace vermutet, dass ein Serienmörder zugeschlagen hat. Ein USB-Stick fällt zufällig in die Hände des Geschäftsmannes Zack Bryce. Durch das Speichermedium erhält der Familienvater direkten Zugang zum Darknet, wo er Zeuge eines live gestreamten Mordes wird. Bald gerät er selbst ins Visier der skrupellosen Hintermänner – und damit schweben auch seine Frau und seine Kinder in höchster Gefahr. Hinweise verdichten sich, dass Bryces Entdeckung und der Leichenfund in den Hügeln etwas miteinander zu tun haben. Doch die Ermittlungen von Roy und Glenn werden durch eine undichte Stelle in ihrem Team erschwert. Schließlich kommt es zu einem fatalen Unfall.

Bilder: ZDF | Second Act Productions Ltd

-->