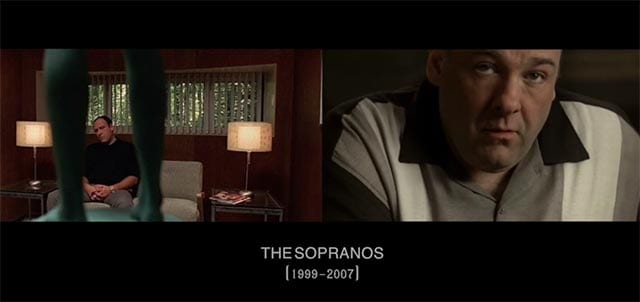 Wenn Serien es schaffen, eine visuelle wie handlungsseitige Klammer über die komplette Spanne sämtlicher Staffeln zu bilden, ist das durchaus gelungen. Celia Gómez hat aus etlichen Serien die jeweils ersten und letzten Aufnahmen gegenüber gestellt. Wie begann und wie endete eine Serie jeweils? Hat natürlich den einen oder anderen Spoiler parat, daher hier die gezeigten Serientitel aufgelistet:
Hannibal
Twin Peaks
American Horror Story
Breaking Bad
Prison Break
The Sopranos
Californication
The Wire
Frasier
Oz
The Newsroom
Carnivale
Lost
Rome
Six Feet Under
Sons of Anarchy
Dexter
Friends
"In this recompilation you'll find the first and last shot of some of the best TV series of the latest times. Of course, it's not about every single one of the tv series just some of the best."
Inspiriert wurde sie übrigens von Jacob T. Swinney, der das Ganze für Filme gemacht hat.
via: thecuriousbrain