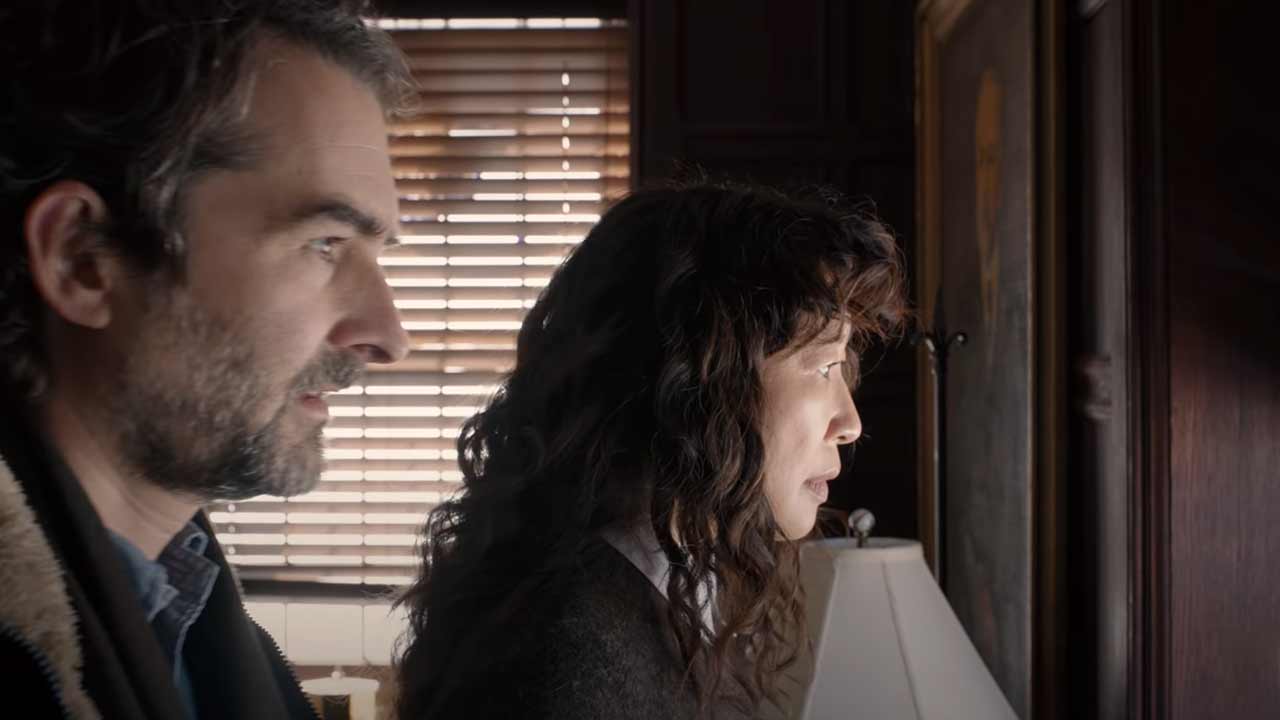 Ende Juni hatte Michael euch hier den ersten Teaser zu "Die Professorin" (im Original: "The Chair") präsentiert, jetzt hat Netflix nachgeliefert und zeigt uns im ersten richtigen Trailer auch ein bisschen mehr von der Handlung. Gefühlt wartet die ganze Serienwelt gespannt auf das neue Netflix Original, handelt es sich bei dem Dramedy-Format doch um die erste Produktion von David Benioff und D. B. Weiss, die "Game of Thrones" vielversprechend gestartet und dann doch etwas enttäuschend vollendet haben, und 2019 ihren Wechsel von HBO zum Streaminganbieter bekanntgegeben hatten.
Den Trailer gibt es bislang lediglich im englischen Originalton, sobald die deutsch synchronisierte Fassung erscheint, werden wir diese hier im Beitrag nachliefern.
"The Chair follows Dr. Ji-Yoon Kim (Sandra Oh) as she navigates her new role as the Chair of the English department at prestigious Pembroke University. Ji-Yoon is faced with a unique set of challenges as the first woman to chair the department, and as one of the few staff members of color at the university. Starring Sandra Oh, Jay Duplass, Holland Taylor, Bob Balaban, Nana Mensah, David Morse, and Everly Carganilla, The Chair premieres on Netflix August 20th. "
Ich bin noch etwas skeptisch, ehrlich gesagt, zeigt der Trailer mir doch weder wirkliches Drama noch treffende Comedy-Momente. Aber vielleicht will man auch nicht zu viel vorwegnehmen, was ja mal angenehm wäre in der heutigen Spoiler-Trailer-Landschaft. Sandra Oh ("Killing Eve", "Grey's Anatomy") ist jedenfalls schon mal eine Garantie für erfrischendes Schauspiel. An der Seite der Hauptdarstellerin bekommen wir unter anderem noch Jay Duplass ("Transparent"), Holland Taylor ("Two And a Half Men"), Marcia DeBonis ("Orange is the New Black"), David Morse ("Outsiders") oder auch Nana Mensah ("Tote Mädchen lügen nicht") im Cast zu sehen.
Alle sechs Folgen der Miniserie "The Chair" werden am Freitag, dem 20. August 2021, auf Netflix erscheinen. Hier schon einmal der direkte Streaming-Link solltet ihr euch eine digitale Erinnerung aktivieren wollen. Aufgrund der Größe des Benioff-Weiss-Deals bin ich mir aber recht sicher, dass das Format flächendeckend auf der Plattform propagiert werden dürfte, so dass wirklich niemand nicht Wind vom Serienstart bekommen sollte…