Vor ungefähr zwei Jahren überraschten die beiden Produzenten David Benioff und D. B. Weiss die Serienfans in aller Welt – und zwar nicht nur mit der vieldiskutierten Qualität der letzten Staffel von "Game of Thrones", sondern auch mit der Nachricht, dass das Duo von HBO zu Netflix wechseln werde – um dort exklusiv neue Serien zu entwickeln. Nicht nur HBO, sondern auch Disney, Apple und einige andere Anbieter hatten das Nachsehen. Der erste Output kündigt sich jetzt an: Am 20. August 2021 wird mit "The Chair" – bei uns "Die Professorin" – die erste Serienproduktion starten. Und, kleine Überraschung: Es ist eine Comedy.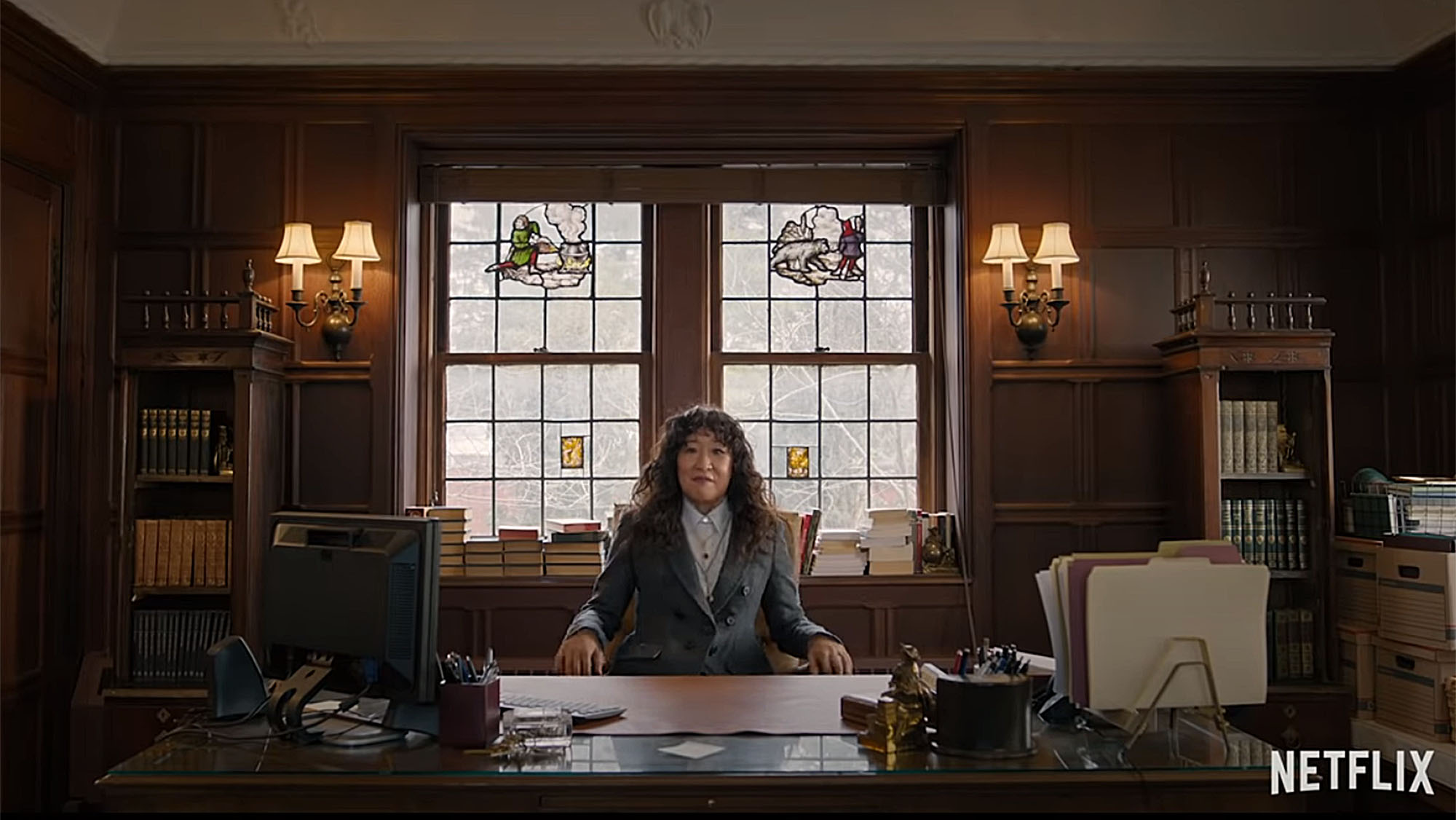 Die Hauptrolle in Netflix' "The Chair" / "Die Professorin" wird Golden-Globe-Gewinnerin Sandra Oh spielen, die wir aus "Killing Eve" und natürlich aus "Grey's Anatomy" kennen. Sie spiel die Professorin Ji-Yoon Kim, die als erste Lehrstuhlinhaberin an einer Englisch-Fakultät der angesehenen Pembroke Universität startet. Mit dabei sind außerdem Jay Duplass ("Transparent"), Primetime Emmy-Gewinnerin Holland Taylor ("The Practice", "Two and a Half Men", "The Truman Show"), Nana Mensah ("Bonding", "New Amsterdam"), Bob Balaban ("The Politician", "The French Dispatch"), David Morse ("The Green Mile", "Blindspot") und Bob Stephenson ("Lady Bird", "Top Gun: Maverick").
Sechs Episoden stehen bei der Comedy zunächst auf dem Programm, alle wurden geschrieben von David Benioff und dessen Ehefrau Amanda Peet ("The Romanoffs") sowie Annie Julia Wyman. Als Produzent kommt Bernie Caulfield (natürlich auch "Game of Thrones") dazu. 2019 haben David Benioff und D. B. Weiss HBO nach über einem Jahrzehnt verlassen, um exklusiv für Netflix zu arbeiten. Das bedeutet natürlich auch, dass sie mit den geplanten Spin-Offs zur Serie nichts mehr zu tun haben werden. Mehr zu dem Deal haben wir hier geschrieben.
Bild: Netflix