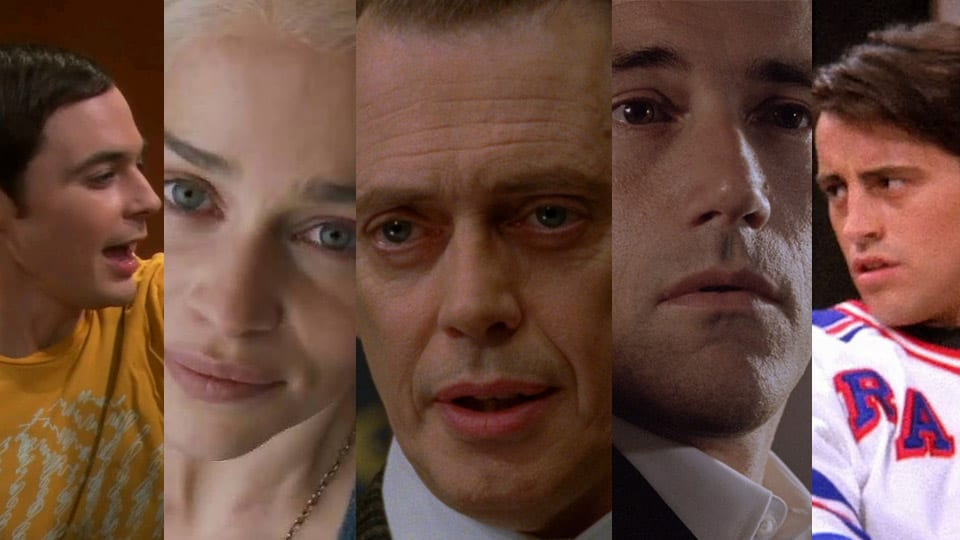 Wir hatten schon einige Toplisten auf serieslyAWESOME, beispielsweise die besten oder schlechtesten Serien aller Zeiten. In diesem Artikel soll es um die Kosten gehen, im speziellen die Kosten pro Folge einer Serie. Bei den folgenden Zahlen beachtet bitte, dass nur die wenigsten wirklich bestätigt sind und teilweise auf Gerüchten basieren, dennoch sollte die Größenordnung stimmen.
Viele Serien-Namen werdet ihr kennen und auch erwarten, aber die ein oder andere Überraschung gibt es dennoch. Hier sind die 12 teuersten Serien aller Zeiten:
12. Emergency Room – $2 Millionen pro Episode
Ich habe damals Emergency Room immer nach der Schule geschaut und das auch durchaus gerne. Irgendwann verlor ich aber den Faden, was bei 331 Folgen und ohne on Demand Angebot auch kein Wunder ist. Dennoch hat mir die Serie zu einem medizinischem Halbwissen wie "intubieren" und eine "Thoraxdrainage" legen verholfen. George Clooney war am Anfang auch auch noch mit von der Partie, welcher auch seinen Teil zu den insgesamt 23 gewonnenen Emmys beitrug.
11. The Big Bang Theory – $4 Millionen
Eine genaue Zahl ist schwer zu finden. Nimmt man aber die $ 350.000, welche die drei Hauptdarsteller vor der kürzlichen neuen Verhandlungsrunde bekommen haben, ergänzt die fehlenden Dollar zur neuen Traumgage von $1 Millionen und rechnet auch für Howard und Rajesh einen gewissen Zuwachs ein, sind wir bei mindestens $4 Millionen – nur für die Schauspieler.
The Big Bang Theory Season 6 Promo #1
10.  Lost – $4 Millionen pro Episode
Eine meiner Lieblingsserien und das trotz des merkwürdigen Endes. Durchschnittlich mussten $4 Millionen pro Folge aufgebracht werden. Interessanter Fakt: Der Pilot der Serie verschlang sogar $14 Millionen, ein Flugzeugwrack nach Hawaii zu transportieren war offenbar nicht gerade billig.
9. Terra Nova – $4 Millionen pro Episode
Für mich eine Überraschung, denn die Serie war mir vollkommen unbekannt. Produzent Steven Spielberg schaffte es trotz Millionen Budgets mit Terra Nova nur auf eine einzige Staffel. Wenn man sich den Trailer so anschaut, denkt man durch Dschungel und Stephen Lang (der böse Soldat aus dem 3D Film) irgendwie an Avatar….
Terra Nova First Look Trailer
8. Deadwood – $4,5 Millionen pro Episode
Deadwood lief von 2004 bis 2006 auf HBO. Am Ende bleiben $4,5 Millionen pro Folge bei insgesamt 3 Staffeln Wilder Westen.
 7. Boardwalk Empire – $5 Millionen pro Episode
Und wieder die Erfolgsschmiede HBO: $5 Millionen pro Folge im Durchschnitt und eine wahnwitzige Summe von $18 Millionen für den Piloten wurden (und werden) in die Serie rund um Steve Buscemi investiert. Es lohnt sich: Eine großartige Story und extrem geniale Kulissen zeichnen Boardwalk Empire aus.
Boardwalk Empire: Trailer #1 (HBO)
6. Game of Thrones – $6 Millionen pro Episode
Da ist sie endlich, die aktuell beliebteste Serie auf diesem Planeten. Ich glaube die Zahl von $6 Millionen pro Folge wird bald noch übertroffen werden – andererseits, keiner der Schauspieler ist lang genug dabei, um höhere Gagen einzufordern. Die Folge mit dem Kampf um Castle Black kostete wohl $8 bis $10 Millionen und dafür waren ausschließlich die Special-Effects verantwortlich.

Game Of Thrones "Fear and Blood" Trailer (HBO)

Dieser Beitrag hat mehrere Seiten:

-->