Netflix schenkt uns dieses Jahr ein Weihnachtsmusical: "Dolly Parton's Christmas on the Square" beschert uns 14 Originalsongs von Dolly Parton, einer vor allem in den USA natürlich sehr beliebten Country-Sängerin und Schauspielerin. Letztes Jahr hatte Netflix die Anthology-Serie "Dolly Parton's Heartstrings" zur Vorweihnachtszeit ins Programm genommen, jetzt das Weihnachtsmusical – ab 22. November 2020. Und natürlich ist vor knapp 3 Wochen auch schon Dolly Partons neues Album erschienen, das da erwartungsgemäß heißt ? Genau, "A Holly Dolly Christmas". Die Marketingmaschinerie ist also angelaufen, und obwohl das natürlich alles den üblichen US-amerikanischen Pathos mit sich trägt, könnte das Weihnachtsspecial ja für den einen oder anderen eine Alternative sein zu "Aschenputtel", 14. Aufguss oder so etwas. Ich werd's einfach laufen lassen, derweil ich das Weihnachtsessen zubereite.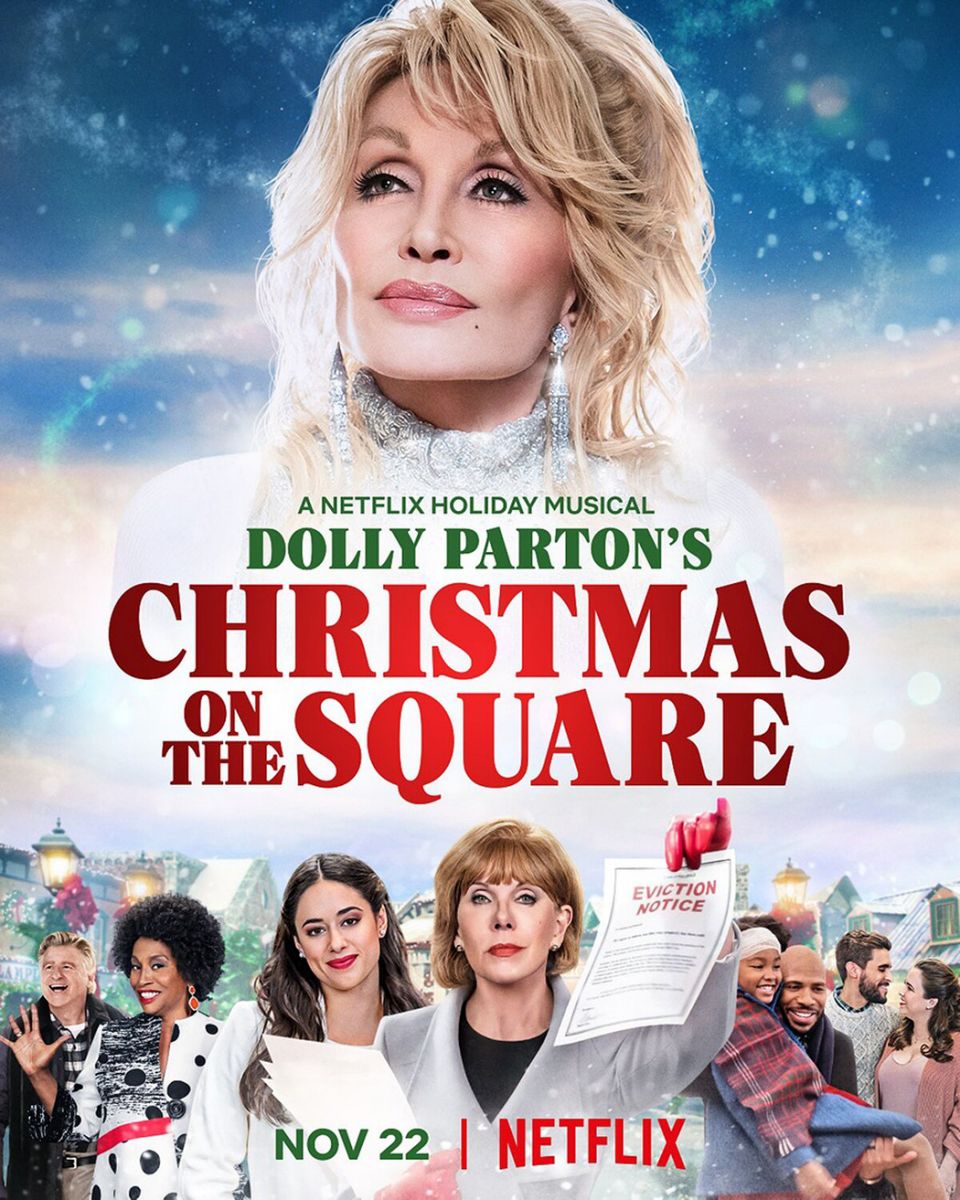 Worum geht's in dem Special? In "Christmas on the Square" nimmt in einer kleinen Stadt ein vor Strasssteinen funkelnder Engel (Dolly Parton) die geizige Regina Fuller (Christine Baranski) mit auf eine musikalische Gewissensreise. Wird die knausrige Immobilieneigentümerin alle Einwohnerinnen und Einwohner von Fullerville zu Heiligabend obdachlos machen oder ist der Geist der Weihnacht stärker als Geldgier? OK, klingt jetzt nicht nach einer komplett neuen Story, Charles Dickens hatte bei Scrooge ja einen sehr ähnlichen Ansatz gewählt.
Sei's drum: Unter der Regie der renommierten Choreografin Debbie Allen soll die Weihnachtsmusik von Dolly Parton die Herzen erwärmen und an den Feiertagen die Familie Zuhause zusammenbringen – was vermutlich die Pandemie sowieso tun wird. Neben Dolly Parton und Christine Baranski mit dabei sind Treat Williams, Jeanine Mason, Josh Segarra und Mary Lane Haskell.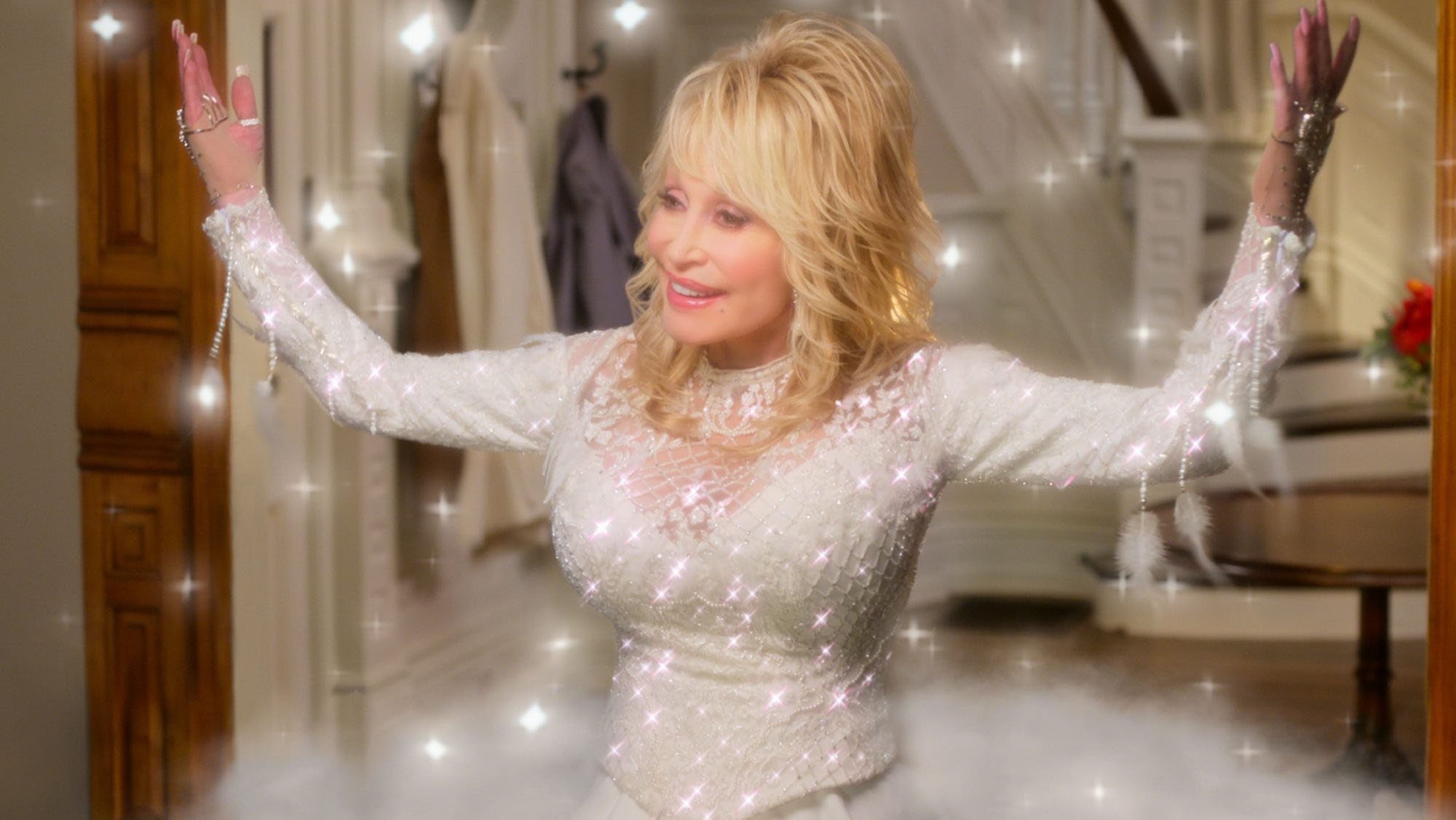 Ich persönlich hatte ja insgeheim darauf gehofft, dass wir mal eine Weihnachtsserie von Netflix bekommen. Kennen die Älteren unter uns noch aus den 80er und 90er Jahren, als das ZDF jedes Jahr mit einer entsprechenden Weihnachtsserie lockte ("Anna", "Timm Thaler", "Silas"). Dass Netflix nicht nur seichte, sondern auch extrem unterhaltsamen Christmas-Content kann, hatte man 2015 mit "A Very Murray Christmas" bewiesen, als man Bill Murray und einige Stargäste wie George Clooney oder Miley Cyrus in einem Hotel stranden ließ – hier geht's zum Review.