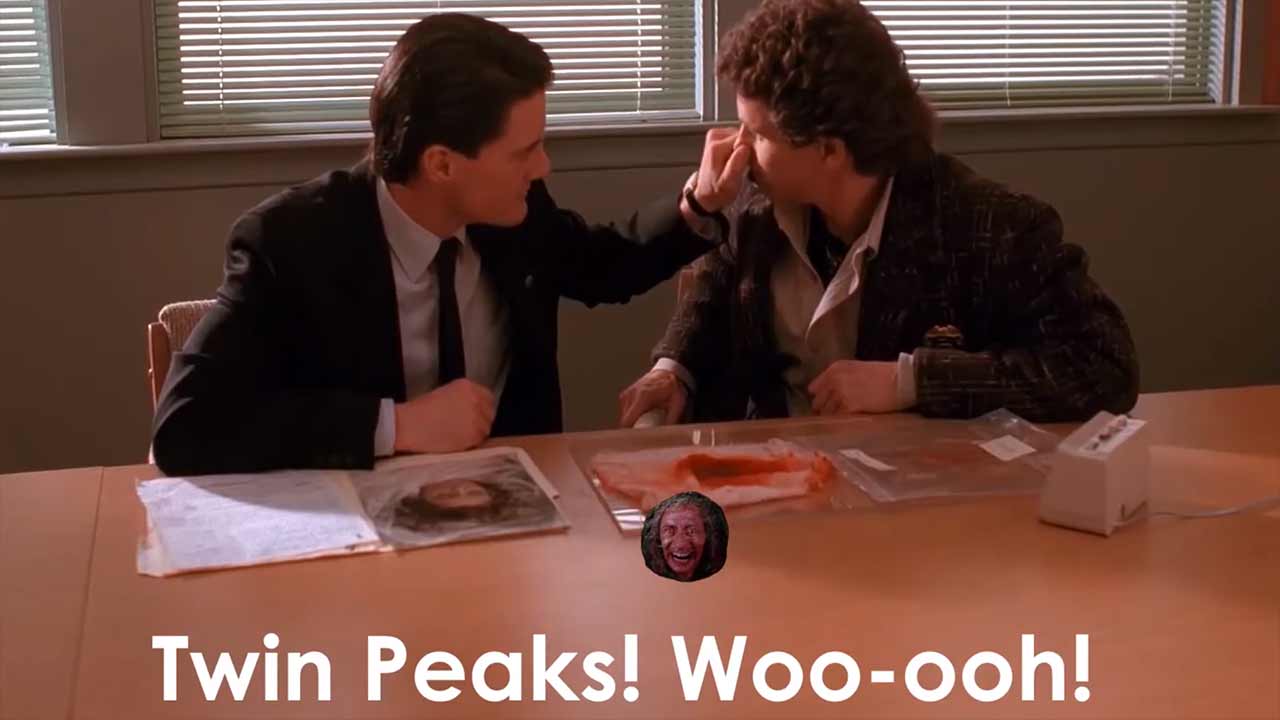 Wir hatten ja bereits Tiere, die die "Twin Peaks"-Titelmelodie "nachgesungen" haben, das hier ist aber nochmal eine Stufe skurriler und origineller. Scott Forsyth hat die Melodie des "DuckTales"-Themes genommen und einen "Twin Peaks"-Text darauf geschrieben. Und obwohl (oder gerade weil) die Serien unterschiedlicher kaum sein können, passt das erstaunlich gut! Vor allem auch aufgrund der unterlegten Ausschnitte aus der Serie.
"What if Twin Peaks had a Saturday morning cartoon style intro?"
Lyrics are:
Life is like a scary dream, here in Twin Peaks
Bikers, lodges, murder scenes, full of mystique
We'll meet James Hurly, He's kinda surly
Twin Peaks! Woo-ooh!
Cherry pie and damn fine coffee
Twin Peaks! Woo-ooh!
one eyed jacks, and donna cracks, Oh Twin Peaks!
D-D-D-Danger! Bob's behind you!
Agent Cooper's out to find you!
What to do? Fire walk with me to
Twin Peaks! Woo-ooh!
Fishes in the percolator!
Twin Peaks! woo-ooh!
Potent dreams, the owls are not what they seem
Lots of shrieks, It's all oblique
Oh Twin Peaks!
Wie traditionell textlose Titelmelodien bekannter Serien mit eigens geschriebenen Lyrics klingen würden, hatten uns die Leute von Warp Zone ja bereits für moderne TV-Klassiker wie "Game of Thrones", "Westworld" oder auch "Stranger Things" gezeigt. Ach ja: Und auch das "DuckTales"-Theme wurde bereits von Tieren intoniert. Internet, ick liebe dir!
via: b3ta