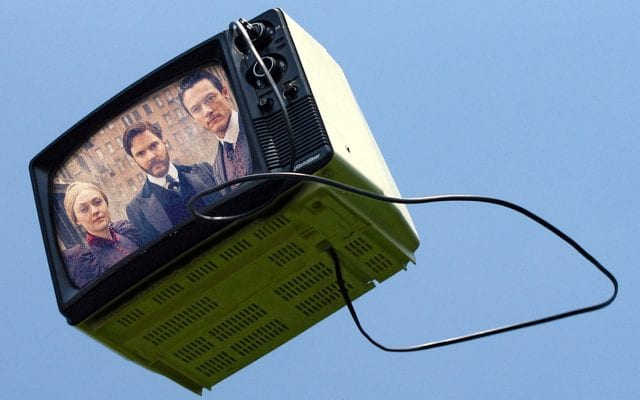 Ich hoffe ihr hattet ein entspanntes und sonniges Wochenende und seid nun wieder bereit für die kommende Woche. Diese ist natürlich wieder voller serieller Unterhaltung, aber zusätzlich ist es auch unsere Geburtstagswoche! Am kommenden Sonntag, den 22.04.2018 wird dieser Blog bereits 5 Jahre alt! Und um das zu Feiern wird ab morgen jeden Tag einen Geburtstags-Beitrag geben, der jeweils ein Jahr der vergangenen Fünf seriell zusammenfasst. Morgen beginnen wir also mit dem Jahr 2013. Falls ihr zwischen den Beiträgen noch ein paar Tipps fürs Fernsehvergnügen braucht, kommen hier meine Highlights:
Montag, 16.04.
Heute kommt man wohl nicht am The Walking Dead Universum vorbei. Während die achte Staffel der Mutterserie heute ein hoffentlich gelungenes Ende auf Fox findet, startet auf Amazon Prime Video zeitgleich die vierte Staffel von Fear the Walking Dead. Zu beiden Folgen werdet ihr auf dem Blog wieder ein Review finden. Falls ihr nichts mit Untoten oder überschätzten Serien anfangen könnt, empfehle ich euch weiterhin die vierte Staffel von How to get away with Murder auf RTL Crime.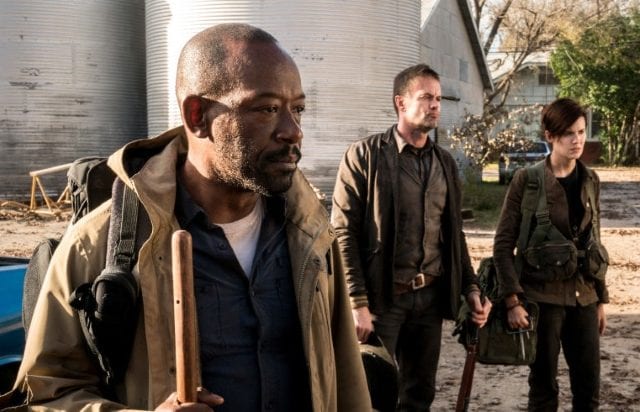 Dienstag, 17.04.
Auf Sky geht es heute mit der zweiten Staffel von High Maintenance weiter. Die Serie über einen Dope-vertickenden Fahrradkurier (gespielt von Ben Sinclair) startete zunächst als Webserie und wurde dann von HBO aufgenommen. Ich habe letztes Jahr drei Folgen gesehen und fand sie einen interessanten Mix aus Drama und Comedy-Elementen!
Mittwoch, 18.04.
Quasi ein Pflichtprogramm ist heute die Kombination aus Akte X (20:15, ProSieben) und die neue Folge von Legion, die ab 21:00 auf Fox läuft.
Donnerstag, 19.04.
Die Krimiserie Die Einkreisung (The Alienist) ist seit heute auf Netflix verfügbar. Daniel Brühl spielt in den 5 Episoden den Kriminalpsychologen Dr. Laszlo Kreizler, der zusammen mit einem Reporter (gespielt von Luke Evans) eine Mordserie an männlichen Prostituierten aufklären soll. Die Geschichte findet gegen Ende des 19.Jahrhunderts statt und basiert auf dem gleichnamigen Roman von Caleb Carr.
Freitag, 20.04.
Am Freitag werde ich mir ALLES GELD DER WELT von Ridley Scott im Kino ansehen. Falls ihr zuhause bleiben möchtet: Seit 2 Wochen ist der zweite Teil von Haus des Geldes auf Netflix verfügbar.
Samstag, 21.04.
Die australische Comedyserie The Letdown startet heute auf Netflix. Hauptdarstellerin und Produzentin Alison Bell lernt mit Hilfe eine Mutter-Selbsthilfegruppe den Umgang mit ihrem Baby. Die Trailer trafen schon ziemlich gut meinen Humor, daher werde ich der Serie gern eine Chance geben.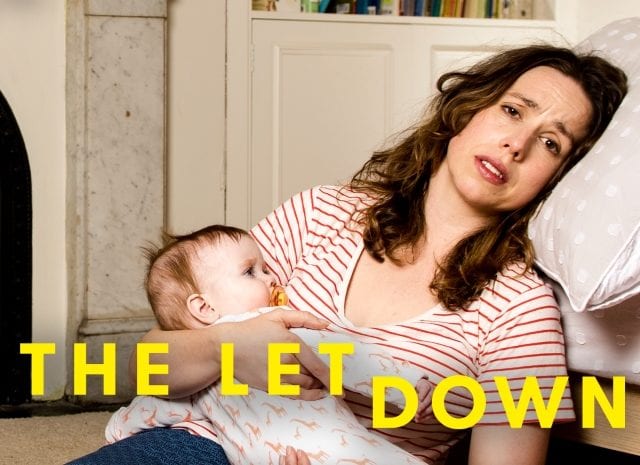 Sonntag, 22.04.
Da ich beim Teamtreffen nicht dabei sein kann, werde ich mir zum Wochenabschluss einen Film ansehen. Seit 15.April ist The Hateful Eight als auch das Leben des Brian bei Netflix verfügbar. Mal schauen, welchen ich wählen werde.