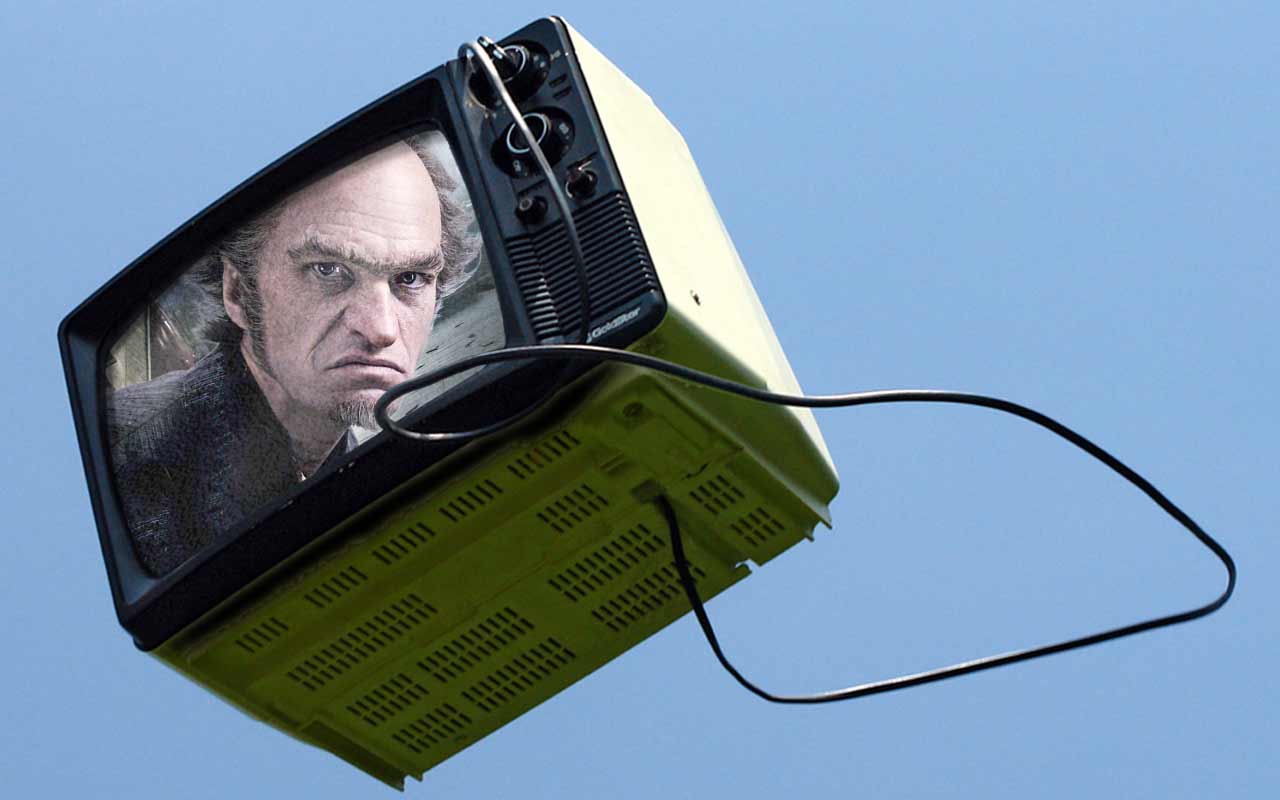 Passend zum nahenden Osterfest hat uns der Fernsehhase mal so richtig Eier ins Seh-Nest gelegt. So eine volle Serienwoche hatte ich persönlich dieses Jahr glaube ich noch gar nicht – nur gut, dass eine mehrstündige Zugfahrt gen Heimat ansteht, bei der gut aufgeholt werden kann. Also stolpern wir doch direkt mal rein in den bunten Reigen:
Montag, 26. März 2018
Der Montag hat sich wieder als feste Instanz der TV-Woche gefestigt, heute gibt es wieder eine ordentliche Folgen-Lawine. Ich glaube, so viele neue Episoden von Serien, die ich aktuell verfolge, gab es noch nie – und dass, obwohl "Last Week Tonight" mal ausnahmsweise aussetzt.
Da hätten wir ein neues Ärgernis aus dem Hause "The Walking Dead" (S07E13, amc/Sky), das in Sachen "Dead"licher Unterhaltung aktuell klar von "Ash vs Evil Dead" (S03E05, starz) in den Allerwertesten getreten wird. Noch kurz auf einen Happen bei "Bob's Burgers" (S08E11, FOX) rein, das comedyseitig jedoch momentan vom stark aufspielenden "The Last Man On Earth" (S04E12, FOX) übertrumpft wird. Bliebe noch das Crime-Paket, indem ein wiedererstarktes "Brooklyn Nine-Nine" (S05E13, FOX) sich gegen ein aktuell okayes "Homeland" (S07E07) durchzusetzen weiß. Nebenbei: Was. Ein. FOX. Tag. Und da fehlen sogar noch "The Simpsons" (S29E13) und "Family Guy" (S16E13), die ich gar nicht aktuell schaue…
Das größte Highlight hatte ich noch gar nicht: "Silicon Valley" startete bei HBO in die fünfte Staffel!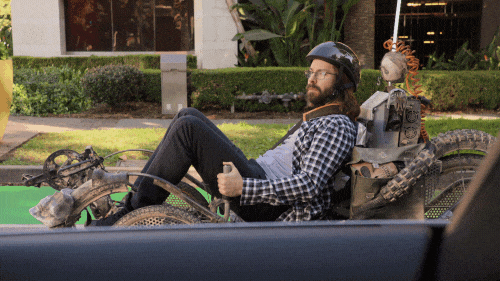 Dienstag, 27. März 2018
Heute gehe ich auf eine 90er-Party ins Berliner Madame Tussauds. Davor werden schnell noch die neuen Folgen von "Kevin Can Wait" (S02E20, CBS) und "iZombie" (S04E05) reingezogen. Zu Letzterer folgt natürlich wieder ein Review von mir auf diesen Seiten hier. Würden mich Länderspiele noch interessieren, könnte ich euch an dieser Stelle auch auf das Brasilien-Spiel hinweisen, aber naja…
Um 22:35 Uhr startet auf zdf neo noch (wie berichtet) die zweite Staffel von "Blockbustaz".
Mittwoch, 28. März 2018
Heute ist mal US-Serienfrei bei mir (was Zeit gibt, die vielen Montagsfolgen aufzuholen). Wer was Neues braucht: Auf Sky Atlantic läuft ab 20:15 die neue Serie "Here And Now" in deutscher Erstausstrahlung. Hatte ich zuvor noch nie von gehört, daher hier als Service-Beitrag der Trailer zur interkulturellen Dramedy:
Donnerstag, 29. März 2018
Mit gar nicht mal so viel Vorfreude konnten meine montagsmüden Äuglein erkennen, dass "Suits" aus dem Winterschlaf erwacht ist. S07E11 läuft an und ich habe so immerhin noch drei Tage Zeit, mir bis zum Review mal wieder die Längen der Midseason-Pause zu errechnen und kritisch hochzuhalten.
Freitag, 30. März 2018
Bezüglich "noch Zeit": Bis Freitag habe ich noch Zeit, endlich Staffel 1 von "A Series Of Unfortunate Events" aufzuholen. Werde ich aber nicht schaffen, da ich glaube ich in Folge 2 stecke… Dann startet aber bereits die zweite Season auf Netflix.
Ich werde meine Zeit wohl damit verbringen, das Review zur neuen "Gotham"-Episode (S04E16, FOX) zu schreiben und vielleicht in "Atlanta" (S02E05, FX) zu schauen. Irgendwas ist auch mit "Big Bang", aber wen interessiert das überhaupt noch…? Ansonsten läuft auch noch die dritte Staffel von "The Detour" auf TNT Comedy an (S03E01+02 ab 21:00 Uhr).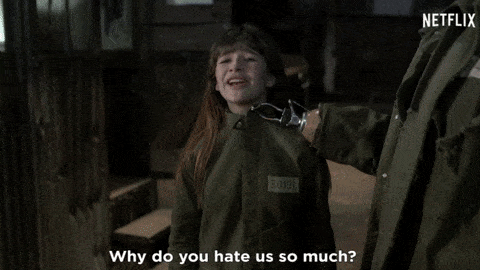 Samstag, 31. März 2018
So wirklich erkennt man den Grad von neu angesetzten Serien ja erst am Sendeplatz. ProSieben feuert ab 9 Uhr (morgens!) am Samstag(!) die Serie "The Great Indoors" raus. Das kann nur Qualität bedeuten. Wobei, anfänglich lief "HIMYM" damals ja auch samstagmittags… Da aber doch das Osterwochenende ist, gehe ich lieber zu Oma. Und schaue dort das BVB-Spiel bei den Bayern an… Danach vielleicht noch die neue Folge "Sträters Männerhaushalt" im WDR (21:45 Uhr).
Sonntag, 01. April 2018
Brunch, Kuchen, Eiersuchen. Da bleibt keine Zeit für Serien. Entsprechend wird auch mit Highlights gespart, wie Schwaben im Wirtschaftsabschwung. Wer händeringend was Neues sucht: Ab 21 Uhr gibt es auf ProSieben Fun die ersten beiden Folgen von "Son of Zorn" zu sehen.
-->