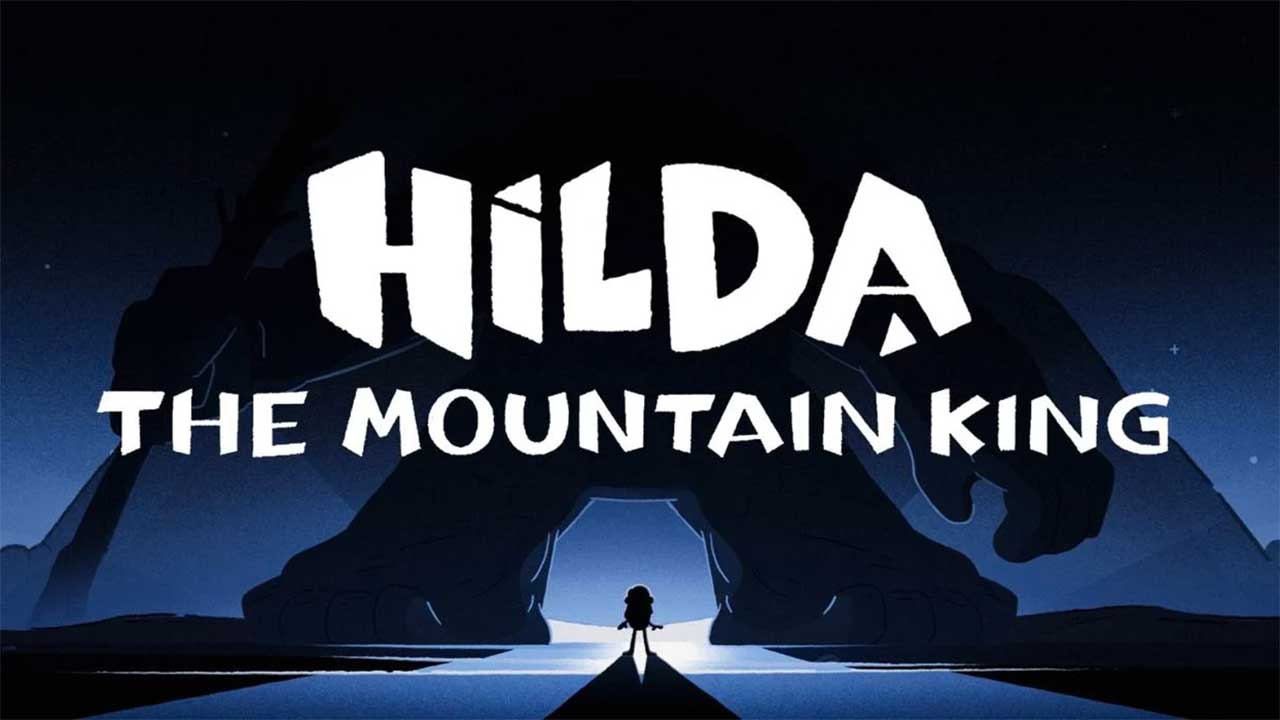 Vor ziemlich genau drei Jahren hatte ich euch meinen Serientipp zu "Hilda" präsentiert. Die auf den Graphic Novels von Luke Pearson basierende Animationsserie auf Netflix versprüht eine wundervolle Mischung aus Abenteuerlust, Kindlichkeit und Fantasie, ohne dabei kindisch oder so zu wirken. Wer bei unserem Monatsausblick für das Dezember-Programm nur den Serien-Bereich angeschaut hat, könnte was verpasst und wer weitergelesen hat, könnte sich gewundert haben. Da steht im Film-Bereich doch tatsächlich "Hilda und der Bergkönig"…
Wie kürzlich offiziell bekanntgegeben wurde, wird "Hilda" einen Film erhalten. Bereits am 30. Dezember wird "Hilda und der Bergkönig" (Originaltitel: "Hilda and the Mountain King") auf Netflix erscheinen und an die Geschehnisse der zweiten Staffel anschließen. Die Handlung des Filmes "Hilda und der Bergkönig" basiert auf dem gleichnamigen sechsten Comicbandes der Reihe. und soll in 80 Minuten die Geschichte weiter erzählen.
"We're really excited to bring audiences a new feature length format with the release of Hilda and the Mountain King. The epic scope of the storyline gives us the opportunity to explore the full potential of Hilda's fascinating mythical world and we think fans are goijng to love getting lost in the hidden depths of Trolberg this holiday season." (Rob Allen, EVP Commercial, Silvergate Media)
Staffel 3 die letzte von "Hilda"
Der Film ist aber nicht das Ende – Staffel 3 wird es sein. An der wird bereits gearbeitet, um der charmanten Geschichte ein gebührendes Ende zu bereiten. Drei Staffeln und ein Film ist nicht das Schlechteste, wenn man die Praktiken Netflix' berücksichtigt, denke ich mal. Mir kommt diese News sehr gelegen, habe ich doch die Zeile im Netflix-Ausblick übersehen und bislang aus welchem Grund auch immer komplett verpennt, mir endlich Staffel Zwei anzuschauen…
Einblicke in die Arbeit an der Serie "Hilda"
Vor einer Weile hat das Regie-Duo Andy Coyle und Megan Ferguson im folgenden Video einige interessante Einblicke in die Entstehung der Netflix-Serie "Hilda" gegeben und dabei wohl auch Dinge angesprochen, die erst jetzt nach der offiziellen Ankündigung veröffentlicht werden durften.
"The Hilda Movie: The Mountain King and Season 3 have finally been announced! In our interview earlier this year, Director Andy Coyle and Assistant Director Megan Ferguson came on the show to discuss Hilda, and also gave a bit of insight into the Hilda movie – unfortunately, it had to be cut then. But now that the movie is announced, you can hear the conversation!"
-->