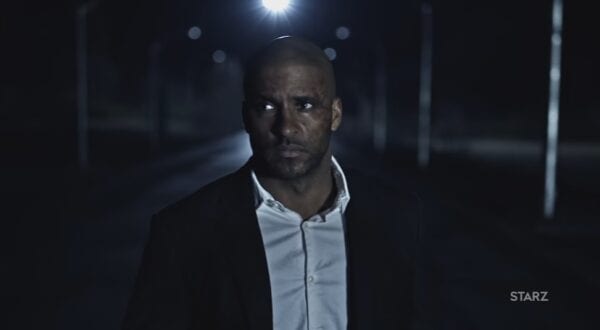 Ich hatte ja letztens schonmal freudig mitteilen können, dass ein weiterer Stoff meines Lieblingsautors Neil Gaiman in Bewegtbild umgesetzt wird: "American Gods". Star Trek-"Veteran" Bryan Fuller ("Star Trek: Voyager" und "Deep Space Nine") wird nämlich 2017 nicht nur "Star Trek: Discovery" produzieren, sondern eben auch "American Gods". Jetzt gibt's den ersten Trailer.
American Gods | First Look at Season 1 Starring Ian McShane | STARZ
Zum Cast gehören Gillian Anderson (Akte X) als Media, Ricky Whittle (The 100) als Shadow Moon, Ian McShane (Deadwood) als Mr. Wednesday, Pablo Schreiber (Orange Is The New Black) als Mad Sweeney, Crispin Glover (Alice in Wonderland) als Mr. World, Yetide Badaki (Aquarius) als Bilquis, Bruce Langley (Deadly Waters) als Technical Boy, Cloris Leachman (Raising Hope) als Zorya Vechernyaya, Peter Stormare (Prison Break) als Czernobog, Chris Obi (Snow White and the Huntsman) als Mr. Jacquel, Emily Browning (Sucker Punch) als Laura Moon, Jonathan Tucker (Hannibal) als Low Key Lyesmith und Mousa Kraish (Der Tag, an dem die Erde stillstand) als der Dschinn zu sehen. American Gods wird auf Starz laufen.
In der Late Night Show bei Seth Meyers hat Autor Neil Gaiman auch noch ein bisschen was zur Serienumsetzung erzählt: