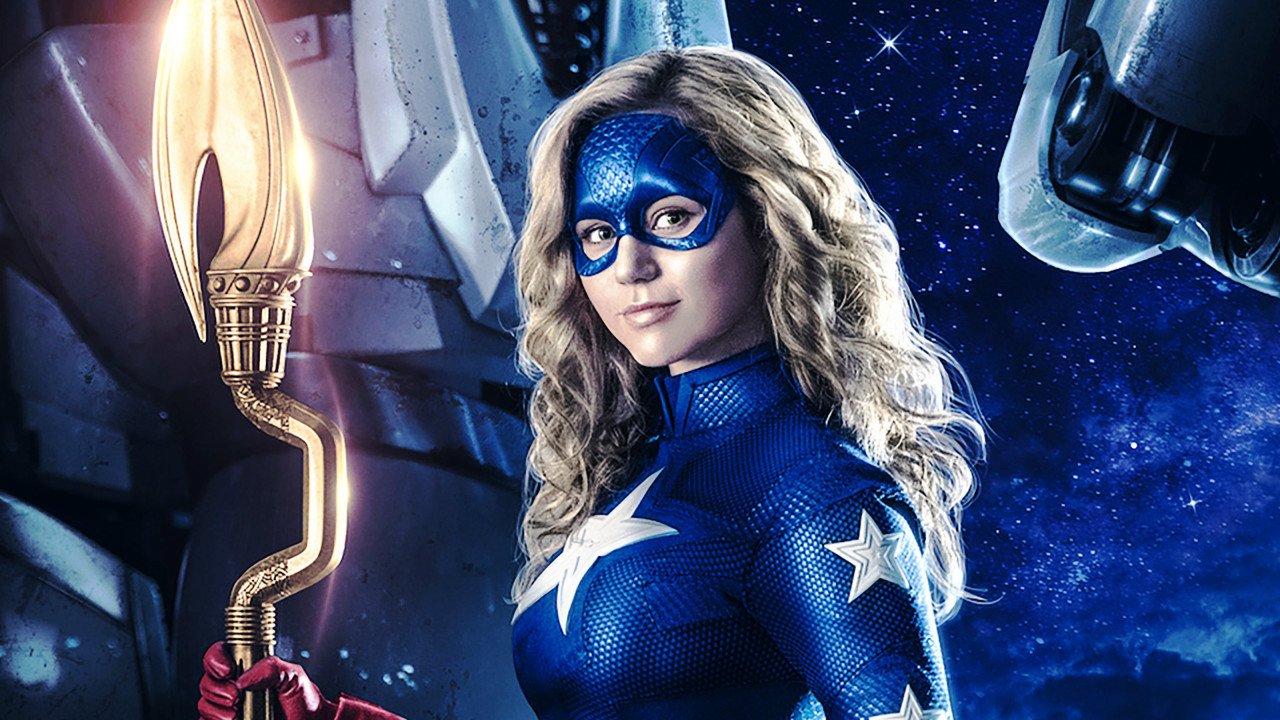 Die Superhelden-Serien mit den DC-Helden auf dem US-Sender The CW scheinen sich großer Beliebtheit zu erfreuen. Anders lässt es sich nicht erklären, dass nach "Batwoman" jetzt mit "Stargirl" eine weitere Heldin aus der hinteren Reihe des DC Kosmos ihre eigene Serie bekommt. Bei der jungen Heldin mit dem Sternchen versehenen Kostüm handelt es sich um Courtney Whitmore (Brec Bessinger), die erfährt, dass ihr Stiefvater in Wahrheit der ehemalige Sidekick der Helden-Legende Starman (Luke Wilson) ist. Als ihr Stiefvater ihr einen kosmischen Stab von Starman überreicht, wird sie zur Superheldin mit übermenschlichen Kräften namens Stargirl und kämpft fortan für das Gute.
Der erste Eindruck: Hier wird die Entstehungsgeschichte einer bislang unbekannten Heldin erzählt – das könnte spannend werden. Außerdem scheint sich Stargirl nicht vor ihrer Serien-Kollegin "Supergirl" verstecken zu müssen. Die Effekte scheinen zu überzeugen und mit der in der Vergangenheit angesiedelten Backgroundgeschichte um Starman und seinem Heldenteam namens Justice Society of America, dürfte auch für eine ordentlich Portion Nostalgie gesorgt sein. Ich bin gespannt. Übringes: In "DC's Legends of Tomorrow" schlüpfte bereits Sarah Grey in die Rolle von Stargirl.
"Stargirl" ist ab Frühjahr 2020 auf The CW (US) zu sehen. Ein deutscher Starttermin steht noch nicht fest.
via: geektyrant