In unserem letzten wöchentlichen Poll fragten wir euch, welches Science Fiction Franchise eine neue Serie verdient. Nicht ganz überraschend gewann Star Trek. Der Wunsch nach einer neuen Trek Serie ist aber nicht nur bei euch groß, auch bei Mike Gummelt, Filmmacher und Computerspielprogrammierer. Mike schuf einfach selbst eine neue Serienidee aus dem Trek Universum mit dem Namen Star Trek Uncharted. Laut eigener Angabe arbeitet er schon seit 20 Jahren an der Geschichte von Uncharted.
Amysterious signal is received from the Andromeda Galaxy, claiming to be from the creators of life in the Milky Way, and inviting us to come meet them. A new 'space folding' technology developed — a Hyperwarp Gate constructed to warp jump 2.5 million light years to the Andromeda Galaxy. Probes have returned successfully with data about Andromeda.
In der Serie sehen wir eine neue Enterprise, nach den Ereignissen von TNG, DS9 und Voyager. Mike wurde nun von Paramount eingeladen und durfte seine Idee pitchen. Wir dürfen gespannt sein ob dies Früchte trägt.
Detaillierte Informationen, inklusive Drehbüchern und Bilder der neuen Enterprise findet ihr auf seiner Seite. Das ganze macht wirklich einen guten Eindruck und kehrt zu den Wurzeln von Star Trek zurück – vielversprechender als die Idee der Worf Serie.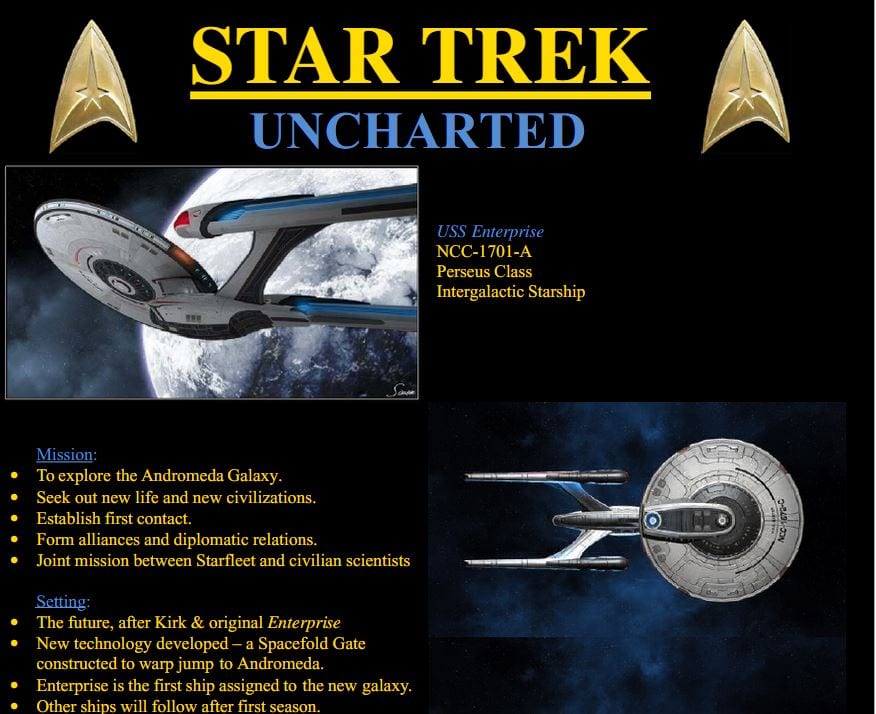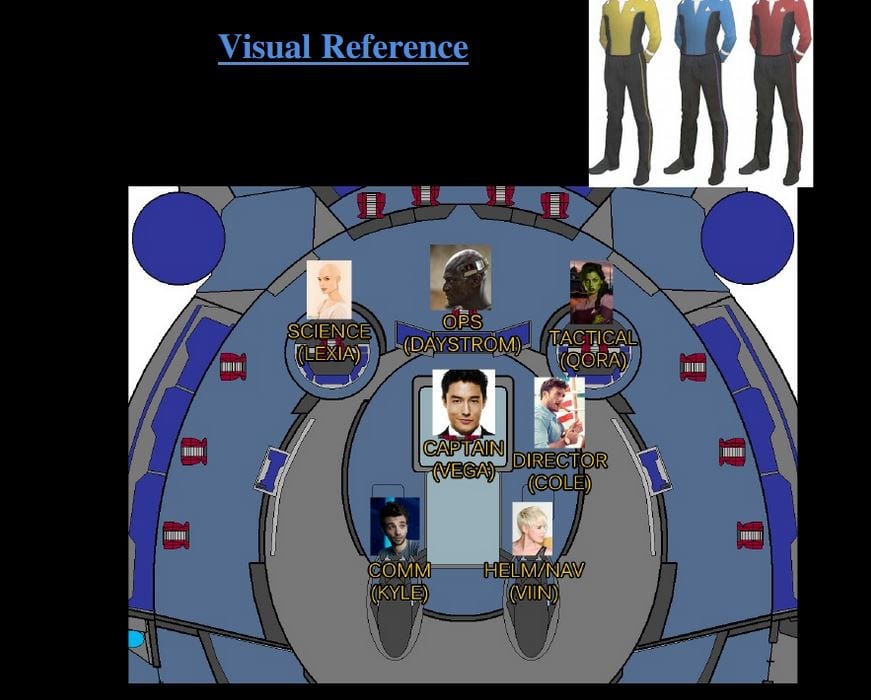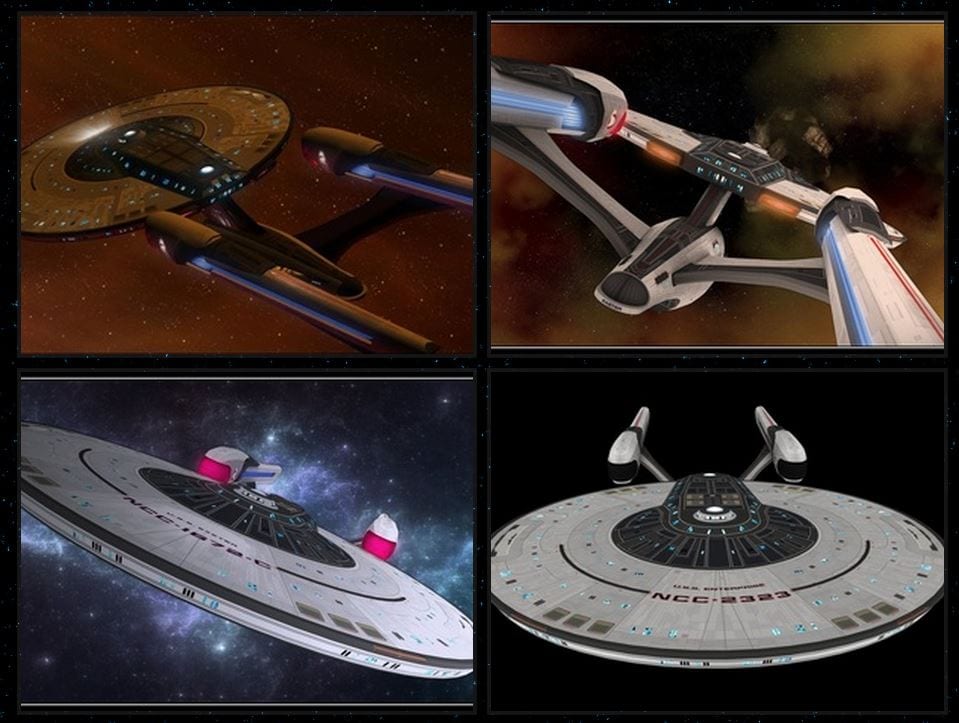 Mehr auf http://www.startrekuncharted.com

via: http://www.christiantoday.com/

-->