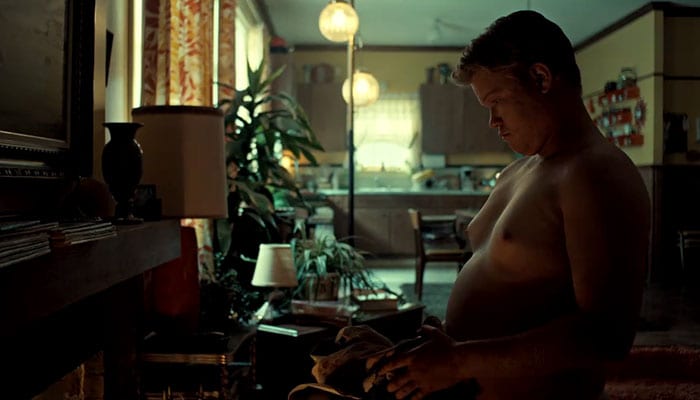 Im aktuellen Kapitel der Serienfortsetzung werden die Bezüge zur ersten Staffel immer unverkennbarer – zumindest, was die Charaktere angeht, erleben wir hier eine Art Wiedergeburt: Da wären beispielsweise Lou Solverson und seine Tochter und spätere Polizistin Molly Solverson, die Blomquists und Lester Nygaard, Dodd Gerhardt und Lorne Malvo, die schweigsamen Gebrüder Kitchen und das Auftragskillerpaar mit dem stummen Zeitgenossen.
Am interessantesten finde ich hierbei die Parallelen zwischen Lous Schwiegervater Hank Larsson als figürliche Vorgänger von Gus Grimly. Am deutlichsten wird der Vergleich, als Hank den Wagen mit dem Verbrechertrio um Mike Milligan und Chip & Chap anhält und diese trotz immenser Verdächtigkeit wieder ziehen lässt – wohl wissend, sich dadurch instinktiv selbst das Leben gerettet zu haben: Sofort erinnere ich mich an die Szene, als Grimly zum ersten Mal auf Malvo trifft.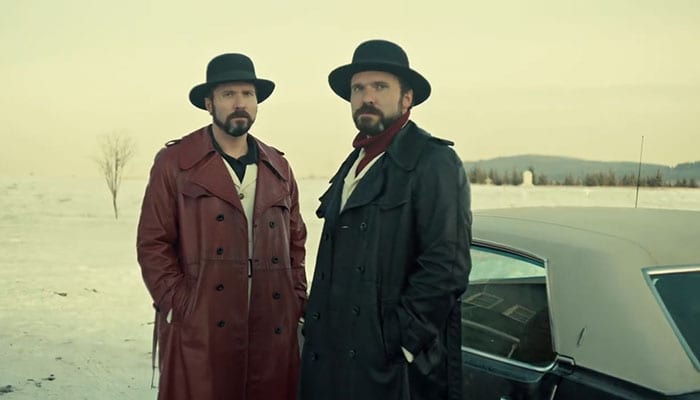 Wie auch die viel und zurecht gelobten Bilder stecken die Dialoge voller Poesie. Tragik und Komik gehen Hand in Hand. Ich bin davon überzeugt, dass allein durch sie diese Serie auch als Bühnenstück am Broadway funktionieren würde.
"Is he listening to me?" – "Cut off his ears." – "Wake him up!" – "He's dead, I think." – "Weak." (Dodd & Hanzee)
"The olders are … Well, you know, how a lobster's got a pincher claw and a crusher claw?" – "Which one's which?" (Mike & Joe)
"First Gerhardt to switch sides gets a shiny, red apple." (Joe)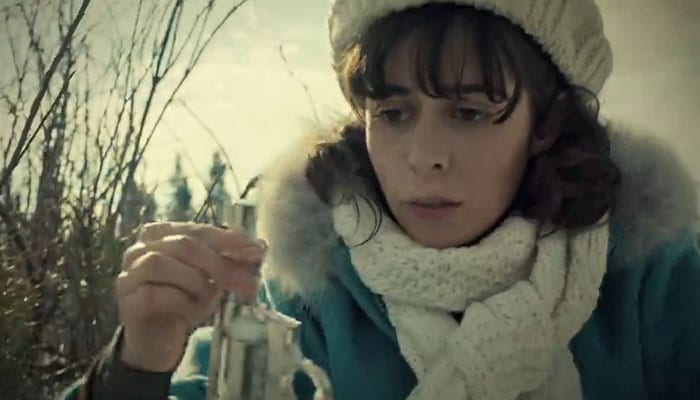 Eine Note Herzlichkeit erhalten wir durch die Darstellung von Ed Blomquist und Betsy Solverson. Jeweils mit der anderen Seite des Gesetzes verbunden, beschließen beide, mit den Entscheidungen ihrer Partner zu leben. Ihr äußeres Erscheinungsbild ist gerpägt von Schwermut und dennoch getragen von der Hoffnung den Nächsten dadurch ihre Liebe zu erweisen.
Froh bin ich unter anderem auch darüber, dass offensichtlich die Frage um die rätselhafte UFO-Erscheinung nun eine annehmbare Antwort gefunden zu haben scheint: Ein kaputter Luftballon, der die Abendlichter reflektiert hat, wirkt um einiges glaubwürdiger – wenn auch mit weniger Witz – als eine Ladung Fische, die durch einen Tornado aufgewirbelt wurden und einen tödlichen Unfall verursachen.
Insgesamt wieder eine durchweg solide Arbeit. Die Macher scheinen das Konzept verstanden zu haben. Eine Menge Unterhaltungspotential, die sich hoffentlich weiter und weiter entfalten wird.
Fotos: FX/MGM