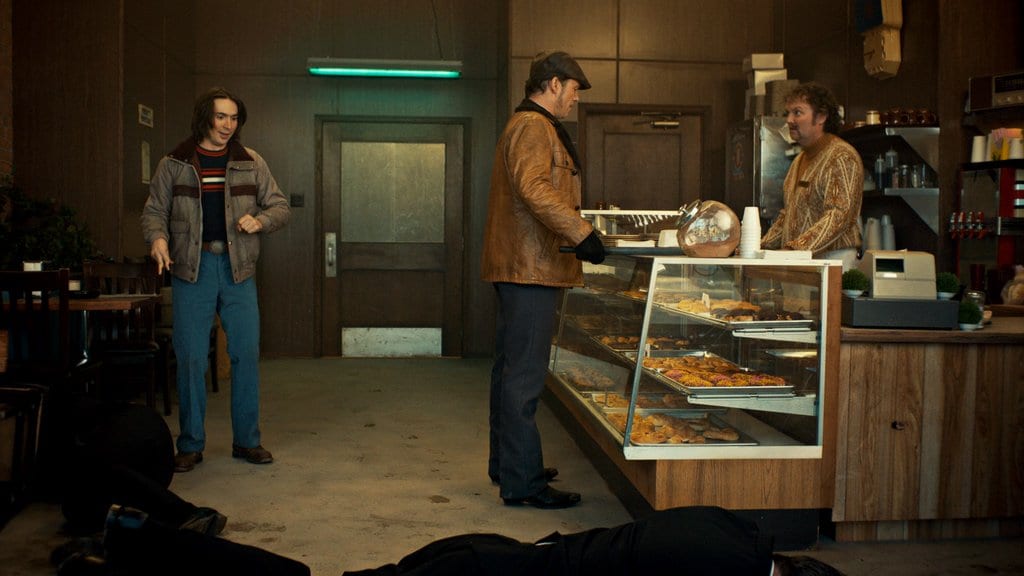 Der aktuelle Verlauf der "wahren Geschichte" bietet den Zuschauern weitere Einblicke über Charakterzüge der Figuren. Charlie Gerhardts Ausflug mit seinem Onkel, um die Repräsentanten aus Kansas City schlagkräftig zu begrüßen, bietet beispielsweise eine Kombination aus kalte Brutalität auf der einen Seite und Zuneigung und Bewunderung auf der anderen. Für Dodd ist der Junge wie ein Sohn, den er nie gehabt hat.
Das Gleiche trifft auf die Beziehung Dodds zu seiner Mutter zu. Es fühlt sich immer wieder seltsam an, wenn man hierbei plötzlich so etwas wie Menschlichkeit entdeckt und fast schon eine Sympathie für das Böse empfindet. Auch beim Gespräch in der großen Runde zwischen den Floyd Gerhardt und Joe Bulo habe ich mich dabei ertappt, wie ich abwechselnd beide Parteien bestaune.
"I wish I'd known your husband." – "No. My husband would've killed you where you stood the first time you met." (Joe & Floyd)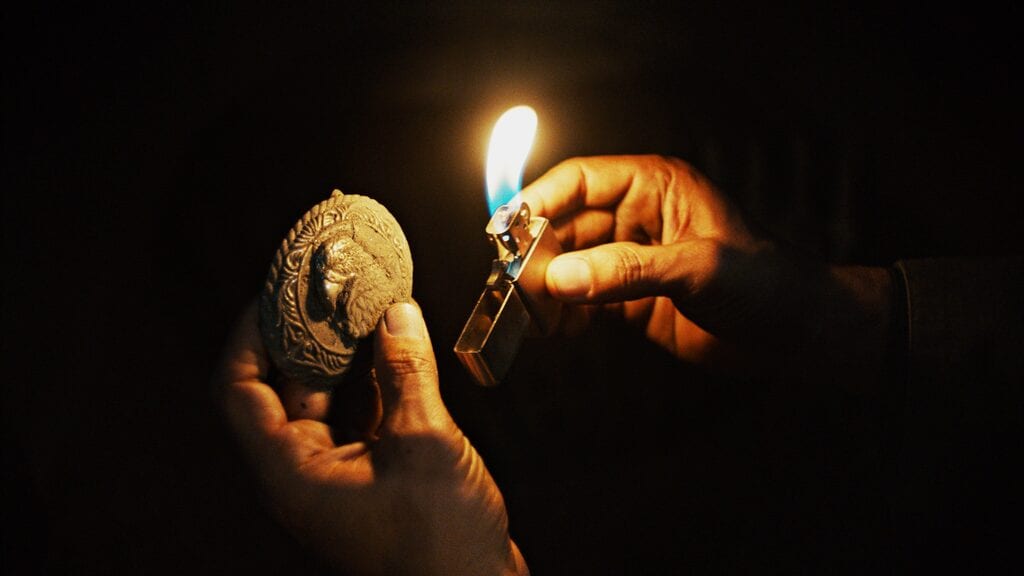 Langsam aber sicher zieht sich eine unsichtbare Schlinge um Peggy und Ed stetig weiter zu, als der unheimliche Hanzee wie aus einem Pfadfinderbuch seine Spurenleserskills unter Beweis stellt. Und wieder schwanke ich, als Grusel und Faszination sich hier vermischen.
Auch Lou ist mittlerweile hinter das Rästel gestiegen, nachdem ihm ausgerechnet der nicht so helle Mechaniker Sonny den entscheidenden Hinweis gibt, in dem er die Holzspillter am Heck vom Auto der Blomquists erwähnt. Die darauffolgende Konfrontation im Haus des ungleichen Ehepaars hätte nicht besser umgesetzt werden können. Gleichzeitig stellt das wohl einen weiteren Vergleich zur vorhergehenden Staffel dar, als Lester im Fahrstuhl von Lorne Malvo die folgenschwere Frage gestellt bekommt:
"Yes or no?"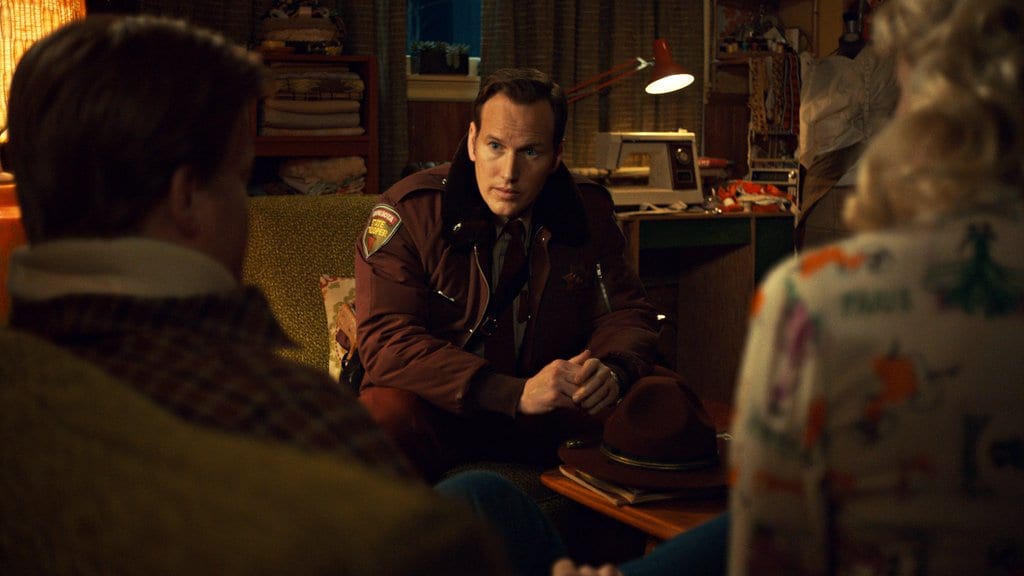 Viel Herz und Schwermut erfahren wir als Betsy Solverson in gewisser Weise begonnen hat Abschied zu nehmen. Subtil bereitet sie ihre kleine Familie auf die Zeit vor, in der sie nicht mehr sein sollte. Auch dieser Moment ist von Gegensätzen geprägt, als sich Feinfühligkeit und immense Intensität gegenüber stehen.
"Should I be … I don't know … Treating you any different?" – "Please don't." (Lou & Betsy)
Ein großer Sturm kündigt sich an, als Mutter Gerhardt mit überzeugender Autorität auf Krieg entscheidet. Es stellt sich außerdem die Frage, inwiefern die Liaison von Dodds rebellischer Tochter, Simone, und Mike Milligan das Geschehen beeinflussen wird. Ihr Wortwechsel nach einem gemeinsamen Liebesspiel zeugt jedenfalls abermals von erstklassiger Qualität des Drehbuchs. Ich habe auch nicht das Gefühl, dass die Staffel – weder in dieser Hinsicht noch in einer anderen – nachlassen wird.
"I thought we were gonna have some fun." – "We had fun, darling. How I know is I can still feel your finger in my ass." – "That was my thumb." (Simone & Mike)
Fotos: FX/MGM

-->