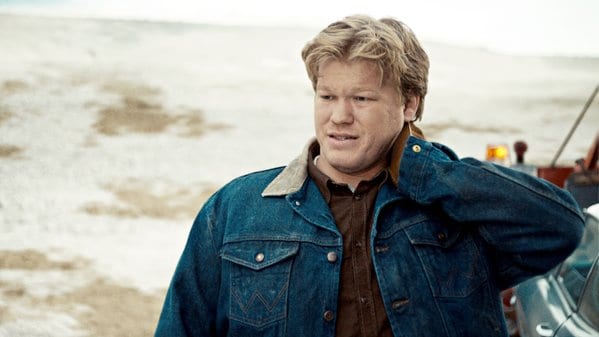 Almälig gestaltet sich die Suche nach dem verschwundenen Rye wie die nach dem Heiligen Grahl: Es wird geredet, gerätselt und jeder will ihn zuerst finden. Dass Betsy Solverson dabei mit ihrem Spürsinn am nächsten an der Wahrheit liegt, veranlasst Peggy und Ed Blomquist dazu, ihr nächstes Verbrechen zu begehen, indem sie mit dem Tatfahrzeug einen Unfall fingieren. Beide wirken zusammen wie eine Mischung zwischen Pinky & Brain und Master Blaster von der Donnerkuppel: auf eine traurige Art und Weise irgendwie erheiternd.
"It's not like you're gonna just drive home with a Gerhardt in your windshield and, you know, start supper." (Hank)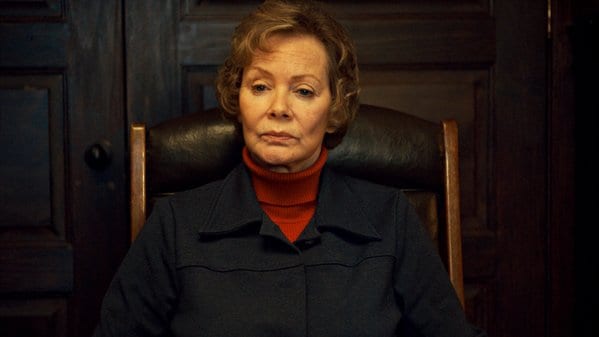 Derweil gibt Mutter Gerhardt den Ton an. Wider Willen ihres ältesten Sohnes, Dodd, macht sie jedem in ihrem Klan klar, dass ein Krieg mit Kansas City für sie nur die letzte Option darstellt, aber dennoch eine, von der sie bereit ist Gebrauch zu machen, sollte sich ihr keine andere Möglichkeit anbieten. Der Kampf um die interne Führungsposition nimmt langsam aber sicher Form an. Ein Gefühl sagt mir, dass am Ende entweder Floyd für Dodds Tod direkt verantwortlich sein wird oder umgekehrt – eine persönliche und familiäre Angelegenheit, wenn man so will.
"You think we just, out of the blue, pick up our guns and it's high noon?" (Floyd)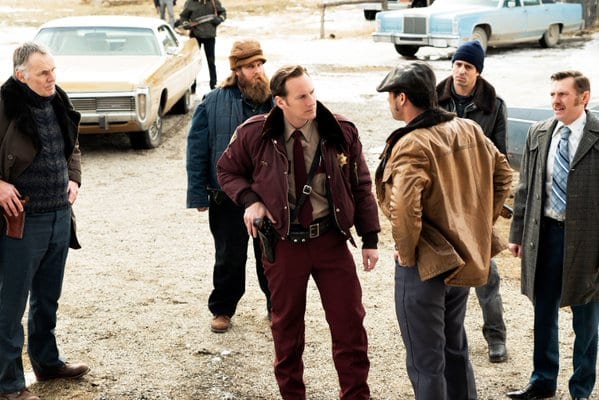 Was die Dialoge angeht, wurde schlicht ein neues Level erreicht. Von …
"Feel my hair!" – "Yeah, that's nice." (Joe & Mike)
… bis hin zu Lous Deine-Mudda-Witz im Schreibmaschinengeschäft (was ein schräges Wort): einfach zum Abfeiern! Diese Szenen sprechen für sich. Applaus an die Drehbuchautoren und Darsteller!
"You're gonna find my boot on your neck, you keep talking like that." – "Well, now, to be fair – I'm the one who found the gun, so I think you're dancing with the wrong girl." (Dodd & Lou)
Ich freue mich auf die nächste Folge! Nebenbei hat Maiks Theorie um fliegende Untertassen neuen Aufwind bekommen. Bin gespannt, wie weit reichend diese Nebengeschichte sein wird.

Fotos: FX/MGM

-->